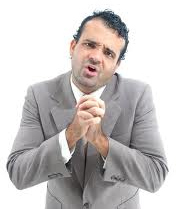 A study in twisted logic.
All of Europe's businesses are dependent upon the creation of an "Ideal Org" in Denmark.
With that sort of genius (clearly a master of the Data Series)  in play — the US should be BOOMING by now, so too South Africa and Australia and Italy and Spain and Denmark and Russia and Sweden and England and Germany…. My God, there should be a planetary economic upsurge the likes of which have never been seen before emanating from the "Ideal Orgs"!
So, give us your money! NOW! It's urgent. And if it causes you pain, well, that's just how we roll.
Von: WISE EUROPE <regchfwiseeu@wise.org>
An: WISE EUROPE <regchfwiseeu@wise.org> 
Gesendet: 16:11 Sonntag, 16.Juni 2013
Betreff: Important Message – CO WISE EUROPE

 

 

WISE EUROPE

Office of the Commanding Officer WISE Europe

Dear Friend,

In order to create a real 3rd and 4th Dynamic Impact and change we need to demonstrate the Ideal Scene and we have to have an Ideal Base. The Continental Ideal Org is going to be the center of every single sector of Scientology. With this Org in place we can assist and clear every aspect in Life including the current decline of the economical scene.

The time is NOW – we are completing the Europe Continental DK Ideal Org.

There is no question, that we have to move fast and that we have to work together shoulder by shoulder to make this a reality. This includes that we have to suffer a bit, and it will get to the blood, sweat and tears stage, but this is part of the game.

With Golden Age of Tech II on the horizon, we have to have this Ideal Org in Place in order to get people rapidly up the bridge.  Further we need to disseminate the Admin Tech into every organization so that the result is going to be a flourishing and prospering environment.

What has this to do with you as a WISE member?

Everthing! Your company cannot be successful in a bad and declining environment where more and more companies are going broke, and where more and more people are going down the tonescale.  What would be the outcome if the people in the government would know how to evaluate data correctly and how to find real WHYs? What would happen if they just would apply the datum of awarding upstats?

I think this makes sense that the making of our Ideal continental Org influences all of us! Doesn't it?

Therefore We need your contribution!

And we need it now!!!!!!!!!!!

Move up to your next Status for the Denmark Ideal Org.

Contact our office for any assistance.

Ml,

Paul Storfer

CO WISE EU

wiseeurope@wise.org

Or contact the continental office in Europe

Store Kongensgade 55

1264 Copenhagen K, Denmark

Office: 0045 33737322 or

Mobile: 0045 27201511

Fax: 0045 3373 7321