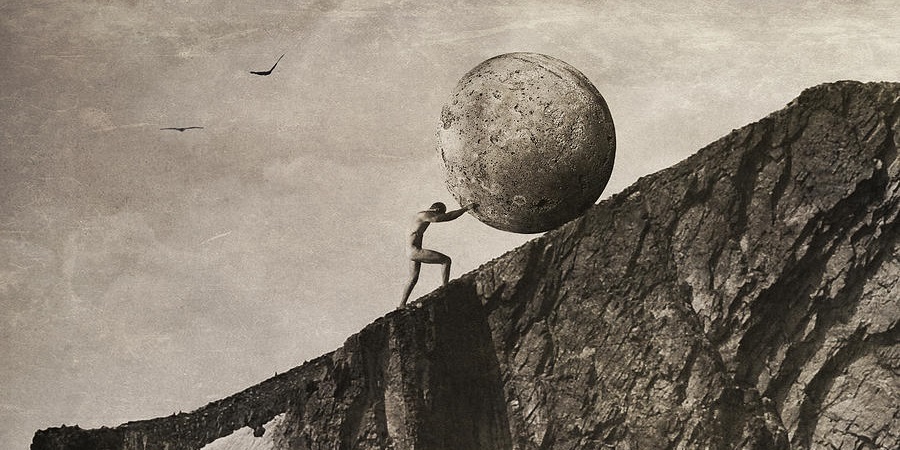 For 20 years, they have been pushing the Sisyphean task of getting "10,000 onto or through Solo NOTs."
It's all based on the LRH quote cited at the top of the issue below first published in April 2002 (see post giving the full content of the issue that established this goal):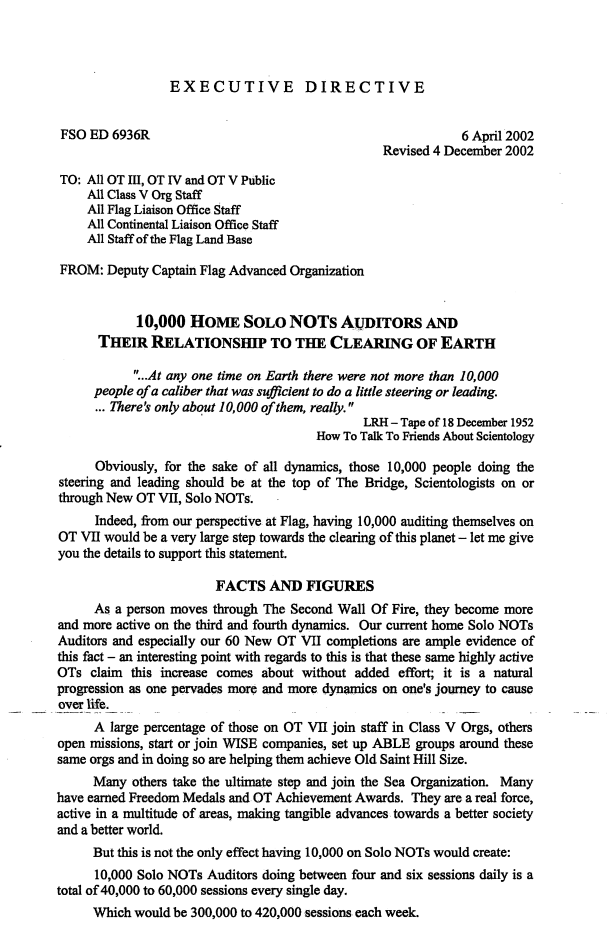 Based on this sliver of dubious information supported by not a single fact, the big "10,000 game" began.
Way back in 2002 Solo NOTs had been around for 15 years or so, and they had not cracked the halfway mark.
By 2014 they had plodded along to 6433: 10,000 on Solo NOTs "Update"
To this day, they have STILL not made the target….
So, now, apparently, they have come up with a new idea to hedge their bets. Now they are shooting for 10,000 through Super Power. After all, who says that a Super Power completion can't steer the planet better than someone on Solo NOTs?? Probably 7,000 of these are the same people, but never mind the logic of anything here.
So, now they are handing out numbers for Super Power Comps — supposedly Cary Goulston is #7887. It's probably a number they literally plucked out of the sky because it sounded good — lots of symbolism with the 7th and 8th dynamics and infinity and OT 7 and lucky number 7…
Of course, this success story is completely over-the-top: he went Clear on the setups for the rundown (seems a bit sketch, I think there is an HCOB about declaring people Clear from auditing on anything other than Dianetics and the Clearing Course where Hubbard states something like "you can't go Clear eating garbage" or something like that, but never mind, he is enthusiastic so what the heck), he went exterior "hundreds of times" and he can now monitor the saline level in his body at will.
This guy is now a bundle of theta power, thanks to COB and RTC and he is going to set the world on fire. Just wait and see. You can expect international media coverage of the impact he makes in steering the planet.