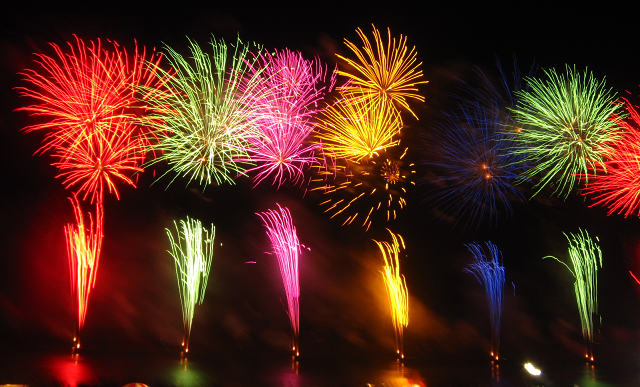 A Happy, Healthy and Prosperous New Year to everyone who gathers around this internet water cooler.
Tony Ortega has been summarizing the events of 2014 over the past 10 days or so on his blog. It has been a seismic year in the scientology world.
But I believe it is just a warm up for what is to come in 2015.
I think it is safe to say that the church of scientology confronts an uncertain and stressful future. And it is not due to the great forces of evil that are lined up against it, ready to persecute the poor saviors of this sector of the universe.
It is because they have increasingly withdrawn into their bubble and treated the outside world with disdain. They have continued upon courses of action that doom them to catastrophe. And they continue to do things that have proven destructive, each time hoping for a different result.
Here is what I mean:
Despite the growing outcry against the barbaric practice of disconnection, in 2014 they doubled down and extended the reach of their madness to ever more remote people, ultimately sending their Nazi youth out banging on people's doors to "order" them to "disconnect" even though those who answered the door were not scientologists!  Pure insanity. And for every family that is torn apart by disconnection in order to "protect the church" there are two, or five or ten or a hundred people who look at what happened, become certain that the church is a controlling, evil influence on people's lives and avow they will never, or never again, have anything to do with it.
With regard to the media, they have fully assumed the bunker mentality. Shivering behind closed doors, they are reduced to poking lame threats through the mail slot to try and scare away whoever knocks on their door. They have not had a public spokesperson appear or even speak to any major media throughout 2014. Just a smattering of letters signed by Karin Pouw that were not written by her. Those letters uniformly contain only denials and assertions that every source is liar and ever person in the media is a bigot who is deliberately ignoring the "real story" which is the "massive international expansion" of scientology. The media no longer sees their threats as credible. There will be more media coverage of the truth about the activities of scientology in 2015 than ever in history. And based on their past performance, they will do NOTHING to lessen the sting of what is broadcast but instead they will prove that everything that is being said about them is true because they act like crazed paranoids who are convinced everyone is "out to get them."
The legal arena looks no better. The feverish efforts to get rid of the Garcia case and Monique Rathbun's case have stalled those proceedings, but they are not going to remain stalled forever.  The day of reckoning nears. And meanwhile, Narconon will likely be put out of business altogether due to their endemic lying and abuses that have been highlighted in numerous lawsuits. And that is just the United States. It's even worse in Europe where France, one of the powerhouses of the EU, looks set to grind the church there into dust. Belgium is following their lead and now Holland is catching on. Europe looks bleak for the church of scientology…
The flow of information on the internet is unstoppable.  No matter how much money they throw at it, the fact is that scientology.org loses the popularity contest against a single blogger (Tony Ortega) who spends $0 trying to "optimize" his site or paying click farms in India or producing slick video content or fancy graphics. This is a terrible indictment of the state of scientology in the world. The entire church of scientology and all its related entities and billions of dollars attracts less interest and readership than the Underground Bunker.
But all of this is really peripheral to the central problem facing scientology.
The orgs and missions are empty and failing. It cannot be covered up forever no matter how many slick CGI videos are produced and how many things are hyped as "the solution to planetary clearing." Miscavige cannot keep convincing everyone that it is only their area that is failing. And make a big show out of some propped up stats with 200 SO members sent into LA Org. Even the koolaid drinkers are not all blind to what is going on.
So, the outlook isn't rosy for the church and its bubble-dwellers.
But for those who have escaped the world of clubbed seals, and are now free to live life without anyone telling you what you should and shouldn't do, how you should spend your time and money or who you may or may not associate with, things are grand.
And the outlook for 2015 is bright and exciting.
May your new year be filled with happiness, the love of friends and family and the accomplishment of whatever it is that you set out to achieve for yourself.