Thank you so much for all your kind comments and words of encouragement here and on social media.
Many people have asked if there will be an audiobook. I am recording it this week and next and it will be available on 27 Sept too. You can pre-order the Kindle version on Amazon now.
And special thanks to everyone who pre-ordered the book yesterday. Before the end of the day it was listed as "#1 Bestseller in Scientology" which is amazing. It's in the same category as Dianetics and Fundamentals of Thought and all the other Hubbard books.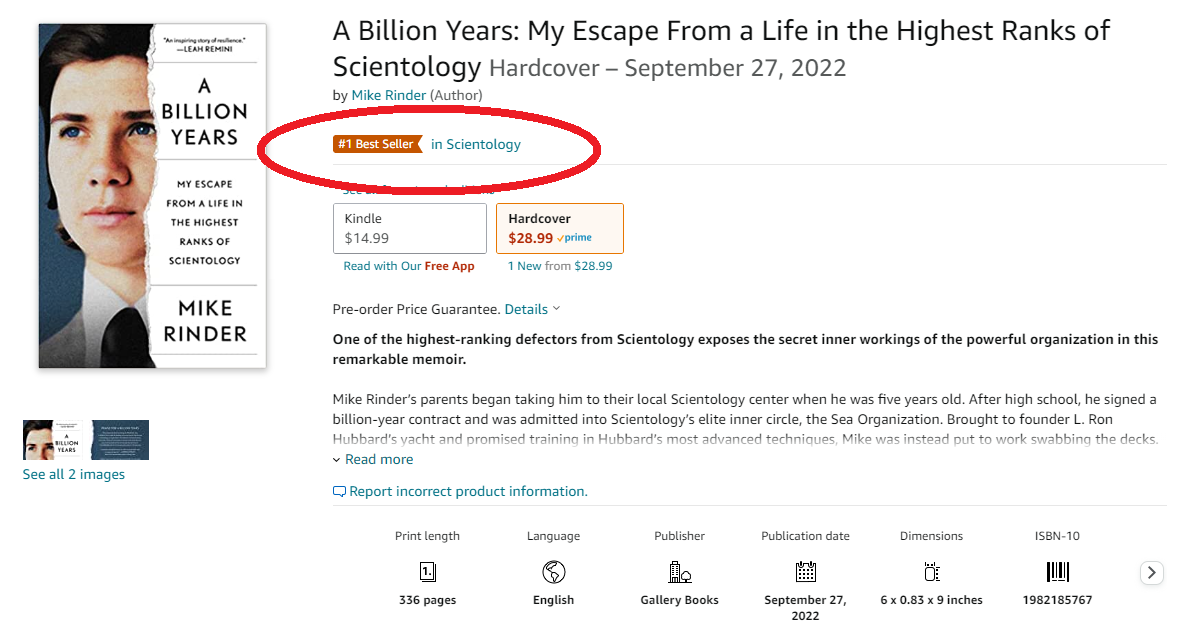 The publishers collected some of the media coverage from yesterday — the list is not complete and no doubt there will be more again today.
Associated Press: Ex-Scientologist Mike Rinder has memoir out in September
Nationally Syndicated:
Locally Syndicated:
Spectrum News 1 (New York, NY)
Independent Tribune (Concord, NC)
Star Tribune (Minneapolis, MN)
Daily Independent (Scottsdale, AZ)
Manistee News Advocate (Manistee, MI)
The Kansas City Star (Kansas City, MO)
Register Citizen (Torrington, CT)
Columbus Telegram (Columbus, NE)
Middletown Press (Middletown, CT)
Midland Daily News (Midland, MI)
Laredo Morning Times (Laredo, TX)
Off to a great start. Thanks everyone!