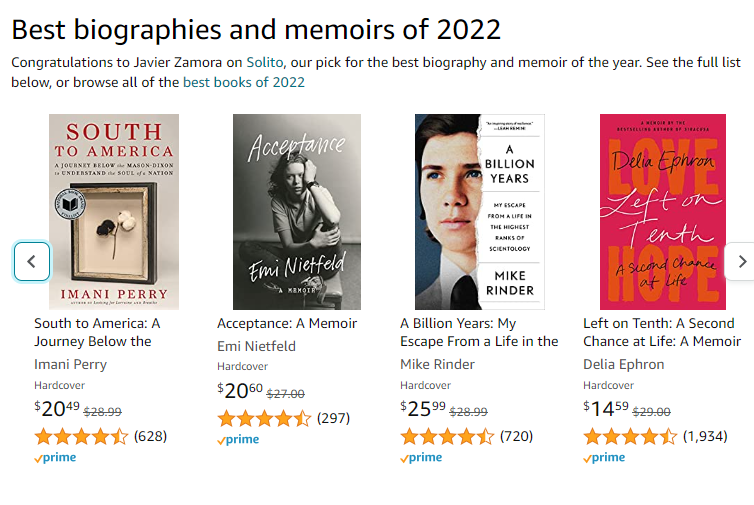 I was thrilled to learn yesterday that A Billion Years was included in Amazon's list of best biographies and memoirs of 2022.
The full list is here.
It is very gratifying to know the work I put into this book is being so well received. I sincerely hope it brings some insight to help anyone who reads it live a better life.