Today marks the one year anniversary of the publication of A Billion Years.
It has been quite a year. It began last September with a media blitz, some wonderful reviews, huge public support and scientology's desperate efforts to stop and then discredit the book and me. Things have continued apace all the way to now — A Billion Years has been the number one bestselling book in the scientology category on Amazon every week since, with the exception of one week when Liz Gale's new book took that spot. I am happy to say that none of Hubbard's books even crack the top 5 in the category EVER. Troublemaker, Going Clear, Ruthless and other exposes round out the top 10 most weeks.
I'm happy to announce today that the paperback edition is now scheduled for release and can be pre-ordered on Amazon already.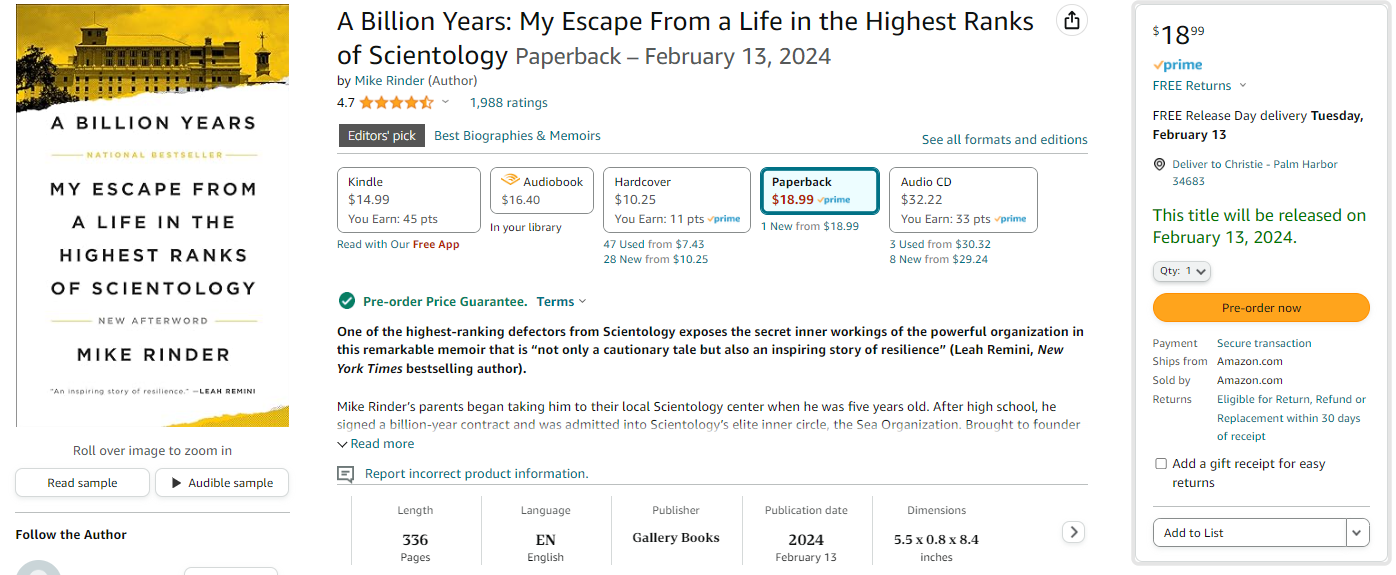 The paper back edition contains a new Afterword — updating on events over the last year in detail.
To celebrate, Christie and I will be doing a live Q&A on YouTube tonight and we will be giving away 5 signed editions of the hardback.
Join us on my YouTube channel at 7pm EDT, and if you have not done so already, please subscribe.