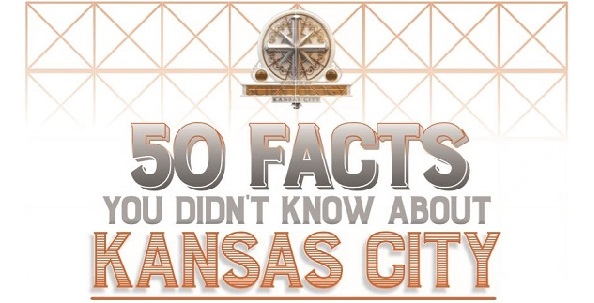 A new trend in scientology "promotion" is for orgs trying to "go ideal" to promote the virtues of their cities.
They seek to recruit people to man these "ideal orgs" from other areas of the country and presumably other nations. There has recently been a competition of sorts between Columbus, Austin and Kansas City over the virtues of their respective cities, ranging from the number of fountains ("more than Rome") to proximity to vast numbers of people ("within 600 miles of 50% of the population of the US) and of course "best BBQ" or "live music capital" or "lots of universities"… It's a very odd idea — one would think a place that is investing in ten million dollars worth of facilities would have enough people to man it, but that's not the way of scientology. Their motto is not "if we build it, they will come" but more like "if we build it we will send the people to make it look like they came."
But here is the latest one and they are for some reason proud of this "fact"?
And it is not even a fact about Kansas City as a city, but is about the lack of scientology organizations in the MidWest of the USA.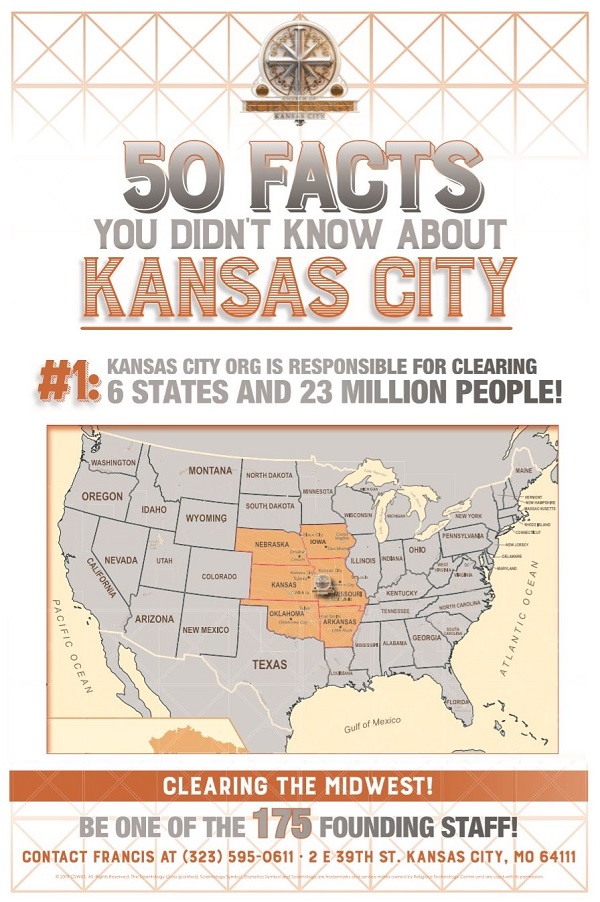 This lone, not yet ideal, KC org is responsible for "Clearing 6 States" (actually, there is another org in St Louis, but they are apparently NOT responsible for Clearing even half of Missouri?). After nearly 70 years of "unprecedented expansion" it doesn't strike them to be embarrassed about the fact that there are no orgs through a large swath of Midwestern states?
They claim they are "Clearing the Midwest!" (put an exclamation point or two after your statement and it turns it into a Tone 40 intention statement that becomes a "fact"). Let's take them at their word and for simplicity, let's assume the number of people they claim they are responsible for is correct and that nobody is ever added to this population.
They would be satisfied if someone announced at an event that they would clear their area in 10 years. But let's give them the benefit of the doubt and allow them a quarter of a century to do it.
To pull that off, the not yet ideal Kansas City org would need to make 17,600 Clears PER WEEK.
Even if it took them 100 years they would need to make nearly 4,500 Clears per week.
All of scientology has not made 4,500 Clears in a year. Ever.
The people that put together this poster are perfect examples of the truly blind scientologist. They think if they proclaim they are "responsible" for some enormous number, it makes them sound powerful. It actually exposes them as being completely delusional and utterly insignificant.
Oh, the bubble world of scientology.
And right before I was about to post this, someone forwarded me this pretty bizarre message. If you click on the video the Snr C/S Kansas City gives a tour guide rendition of what is so great about Kansas City — saying twice that there are 2.5 million people.
But then he says they are going to clear some "hundreds of thousands" in the next 10 years (with 13 Flag trained staff OMG)….  So, apparently they are not actually planning on Clearing the midwest EVER. They're not even planning on Clearing Kansas City in the next 100 years. But with 13 Flag trained tech staff they won't be able to Clear 10 people a week, let alone 100 or 1,000.
He also goes on about how much LRH "loved the Midwest" — because he was born in Nebraska (and left when he was 2) and opened an organization in Wichita (which was driven into bankruptcy — STILL no org in Wichita though Kirstie Alley paid for an "ideal" mission to open there more than 20 years ago and it has never expanded AT ALL). It's surreal.
Anyway, it's a timely addition to the post above:
Hi there! I'm Dan O'Connor, the Senior C/S Kansas City Org.
Lots of my friends have been moving to Kansas City to be a part of what's happening here. It's history in the making — the creation of our Ideal Org.
The Grand Opening is imminent and we're on the home stretch of building our amazing org team. In speaking with people, I often have to clear up misconceptions regarding Kansas City. So I decided to provide some information:
Here's a video from myself with links that I am sure you'll find interesting:
https://drive.google.com/open?id=1ZzKZFhG_Wp0SSydXoN7yJqN-zp8v35rg
We welcome dedicated Scientologists who want nothing more than broad dissemination and Saint Hill size expansion. Come join our team. Contact me with any questions you have.
Much Love,
Dan O' Connor
Senior C/S Kansas City
Additional information about Kansas City:
We are a very hilly city, with more trees than any other city I have seen. We have 2.3 million people in the city area. We are not rural. We have a rural feel when you travel 25 mins from the city center. Kansas City is a hub for arts and culture. https://www.timeout.com/kansas-city/things-to-do/best-things-to-do-in-kansas-city
Besides Rome, Kansas City has more fountains than any other city in the world: http://www.kansascityic.com/city-of-fountains/
Kansas City is the only U.S. city ever named a music city by UNESCO (United Nations Educational, Scientific and Cultural Organization).
http://kcmo.gov/news/2017/kansas-city-named-first-u-s-music-city-by-unesco/
Kansas City is a thriving high tech hub:
https://www.bizjournals.com/kansascity/news/2018/07/30/cbre-scoring-tech-talent-report-kc-tech-scene.html
The cost of living is inexpensive in Kansas City:
https://www.unpakt.com/blog/the-cost-of-living-in-kansas-city-mo