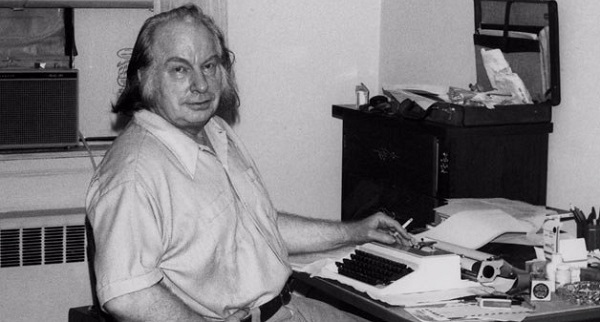 Back in the days when Ron was still occupying his meat body, he encouraged people to write to him.
He proclaimed many times — "all mail addressed to me shall be received by me." This was what he called the "SO #1 Line."
Here is just one example of him pitching this:
Even as late as 1982, when he was in hiding, he was still pushing this, and making a point that some SP ("now blown") had implied he was not seeing the letters sent to him. "I almost wept."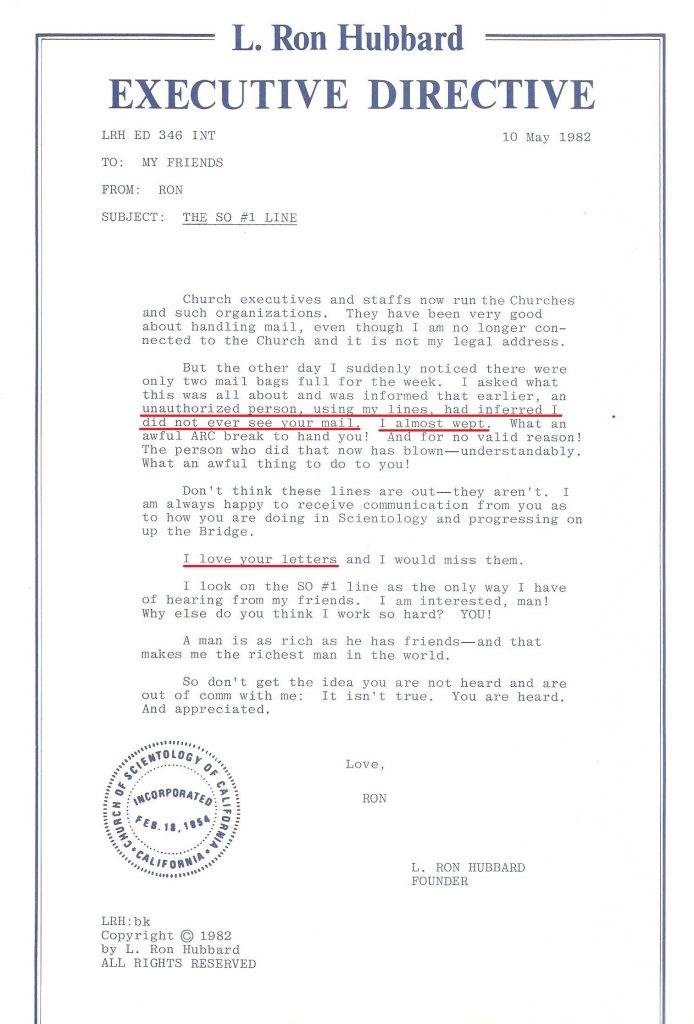 This is all bs.
He never read or answered these letters. In fact, he said the REAL reason for the "SO #1" line is a "detection" line (this is an excerpt from HCOPL 22 Feb 1965 Executive Director Comm Lines):
There was always a unit of people who took the mail that came in for him and answered them and signed "Ron" at the bottom. They were called the "SO#1 Unit."
Hubbard was provided a summary of good vs bad ("entheta") and that was it. He didnt see the letters themselves. But the pretense that he read the mail that came in was maintained.
Someone recently sent me an old "SO #1" letter, which is what brought this subject up.
It's a doozie.
"Ron" is telling Nancy Rusnack (who was at one time the ED of Buffalo org — not sure if it was at the time she got this letter) that he has researched more than 30 OT Levels so he is "not officially classified on the chart" — that is he is far above the top of the Grade chart. And this was in 1977.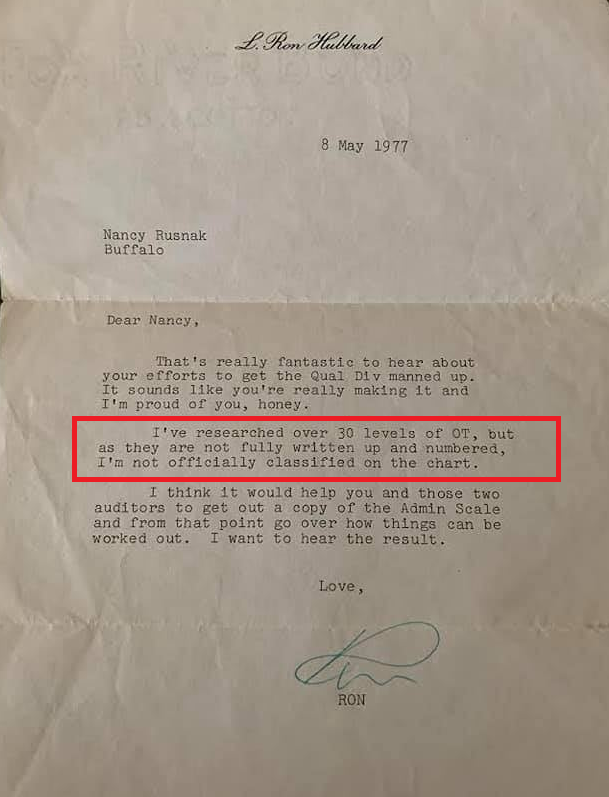 A whole lot more bs. And this was written by someone else! They certainly got his braggadocio down.
Funny how all his incredible OTness didn't prevent him from heart attacks, strokes and pancreatitis.
And that these 30 OT levels have never materialized.
Par for the course for promises from Ron — even when someone else made the promises on his behalf….