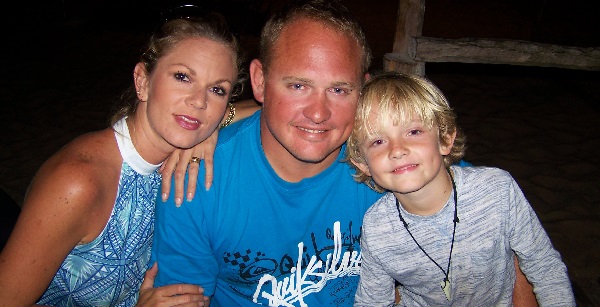 I usually don't post things like this here, because if I did every time someone asked me, it would be all this blog would contain. But for people I know personally, who have gone out of their way to help me, there can be no hesitation. I know if I asked for help in return it would be given unconditionally. I ask you to read this in its entirety, and if you can help, do so. There won't be certificates or commendations, and you won't be given a bowling trophy or lauded in a magazine as a "humanitarian," but you will have done something to help someone and a family in dire need of assistance due to tragic, unpredictable events.
Shelley and Andrew and their their family are wonderful, good people. She has done an enormous amount to expose the abuses of scientology. If you can help (and note, she is asking for a loan not necessarily a donation and explains why) please do so.
Here is the full story.
Dear Friends,
I am approaching you on bended knee in the fervent hope that you would consider my plea for help.
Last week on Wednesday 5th May, my son Jean-Michel Viljoen (also an ex-Scio and declared around the same time as me) –  was involved in a horrific vehicle accident.
He was working as a casual tour-bus driver/guide to and from South Africa & Mozambique as a temporary measure  – previous to this he and his wife had been running a lodge in Mozambique and doing quite well for themselves, but then Covid hit and this pretty much wiped them out financially with both of them losing their jobs, medical cover and insurance etc – they've been living hand-to-mouth since as a result of the devastation of Covid on the tourism industry.
On the night question, he had picked up his first passenger and was heading towards his next stop on the motorway heading north when a drunk driver got onto the same side of the freeway heading south into oncoming traffic. He hit Jean's vehicle at such high speed that the tour-bus folded up on impact – right onto Jean's lower legs & feet – crushing & and mangling the hell of them.
Jean saw the car approaching at the last minute and stood on his brake so hard that it caused a compound fracture to his right femur, mangled his knee, broke his fibia and crushed the ankle and foot. His left leg suffered similar injuries except no femur break.
Very sadly, Jean's passenger (sitting directly behind him) suffered an unrevivable injury (we suspect a possible internal decapitation but won't know for sure until the autopsy is done) – and all Jean could do was drag himself – mangled legs and all – over to her and hold her hand as she passed away.
Because Jean had no medical insurance, his only option was to be taken to a Government Hospital. The hospital he was taken to is, in a nutshell, a horrific 3rd world cockroach-infested, rundown, decrepit, filthy, sprawling building. It is well-known and accepted in South Africa that if you land up in a Govt hospital, you're pretty much screwed.  Trying to describe to you what this place is like is so difficult.
He endured a 6-hour surgery on Thursday (awake and only with the aid of a spinal block – no anesthesia) to fix the left leg.  Because of the severe swelling in his right leg (compartment syndrome) they had to perform a fasciotomy – a procedure which involves cutting down either side the entire length of the lower leg (literally to the bone)  and leaving the wound open so the fluid can drain. And there he has lay from Thursday (6th May) – in agonizing pain with open leg wounds, multiple unstable, grinding fractures – and completely and utterly unable to move.
Patients are given a slice of toast and tea for breakfast, same for lunch and then a meagre inedible evening meal. Family are pretty much expected to provide everything – including decent blankets, pillows, proper food, fluids etc.  The hospital will not allow ANYONE to see Jean except from 2pm-4pm each day – and then only 1 person at a time (this rule applies to all patients in the hospital).
I launched a crowd-funding platform for him and his family (Back-A-Buddy) – we do not have access to GoFundMe here in South Africa so I had to opt for a platform that is not exactly ideal, but we have managed to collect SOME money so far – all of which I am eternally grateful for.
The donations will assist the family with their relocation to and living expenses in South Africa and help provide necessary rehab, physio and specialized after-care that Jean during the long road of recovery ahead. The problem with the platform is they only pay over the money on the 10th of each following month (i.e. any donations in May only get paid out on the 10th June) – and they take a pretty hefty fee (12%).
Another problem is that people who are paying in foreign currency are experiencing difficulties with the website (some are managing though) – and this has curtailed our success somewhat. Other folks have sent money through my PayPal account and others (local friends) have done the odd donation directly into my bank account.
Link of the crowd-funder is here.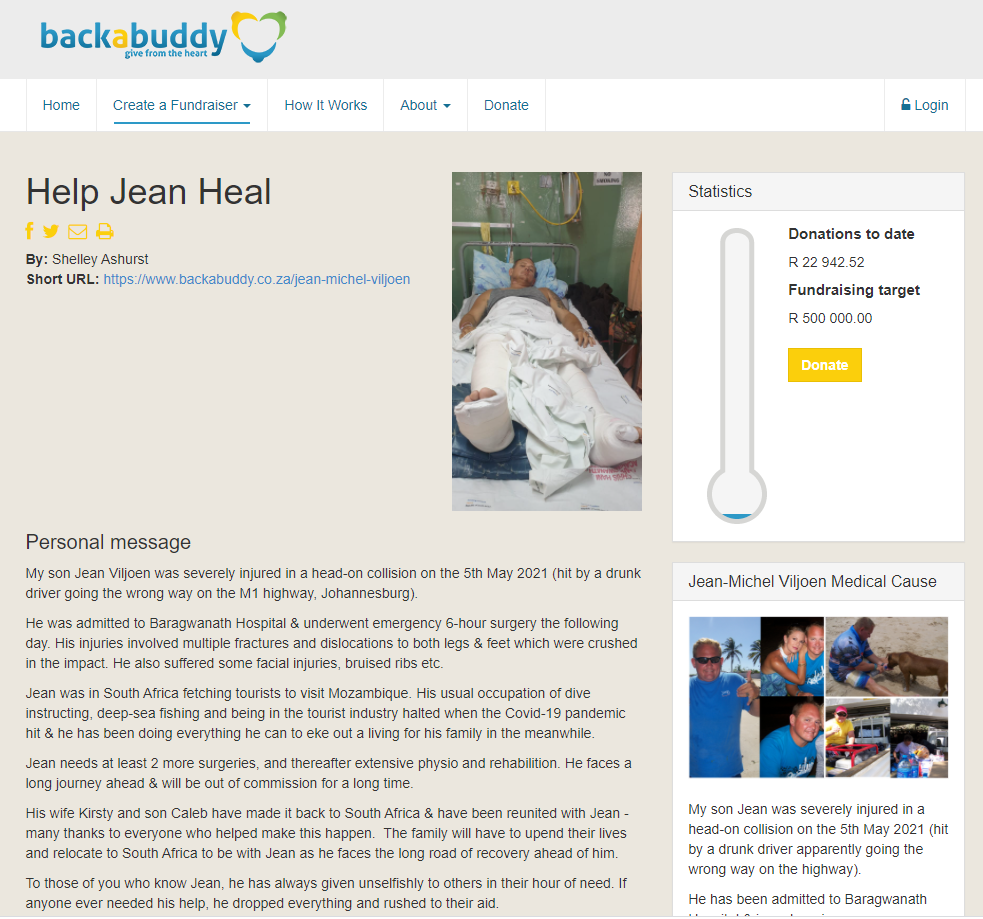 We're plodding on with the donations as fast as we can, but it's not enough for our immediate and urgent need.
On Wednesday (12th May) morning, Jean was supposed to go into surgery again to stabilize his right leg.
Again, a spinal block, no anesthetic – – but this time they did give him a sedative, so he dozed off for a while. When he woke up, he discovered to his horror that all the doctor had done was close the fasciotomy (one side of which required a skin graft taken from his thigh) – and they had not touched the smashed bones.
The surgeon who did the closing of the wounds told Jean that he was not happy to go in "blind" on a serious and complex operation  & that he needed adequate scans, x-rays and cat-scans to be able to do the procedure (Jean has been back and forth to radiology a number of times so we cannot fathom why they wouldn't have done these procedures already).
Jean was then told that he probably won't be operated on again until next week – and even then, it could end up being a number of surgeries (instead of just the one to fix everything at the same time as would happen in a private hospital environment) – he could be facing up to 3 more surgeries and could be in that hospital for a long time.  Our worry is that the longer these wounds and fractures remain untreated, the greater risk to Jean – thrombosis, infection and God forbid, losing his leg.
The surgeon (who Jean likes and trusts) also said he couldn't personally guarantee that he would be working on Jean as they hand out the surgery duties on a roster system, and it's just pot-luck who you get on the day. This means Jean could have a sub-par foreign Cuban, Ghanaian or Congolese doctor work on him next – who knows?
Jean lost it at this point. He phoned me, absolutely broke down and said "mom I can't do this anymore", I cannot carry on – it's just too much now". He was besides himself.
Since being admitted, Jean's suffered from crippling panic attacks and flashbacks. On top of the pain, he is wracked with grief and guilt over the burden of the passenger who died "under his watch". Jean is a person who saves lives (he's a highly qualified rescue diver)  – this is absolutely killing him emotionally. His wife is understandably an emotional wreck too. We're managing to keep their son Caleb out of the fray (he stayed with me for a couple of days and is now with a friend for a few days).  When Caleb saw first his dad in hospital, he fainted. When he next saw him, he again nearly fainted, but we managed to abort a full-blown blackout.
Jean is in agony and a constant worsening state of physical & emotional suffering – and it's tearing my heart out.
Jean is a very highly qualified Rescue, Instructor & Recreational PADI Diver and qualified Yacht/Boat Skipper. His legs are basically his life, his source of income and the only way he is be able to provide for his family into the future (they have a young son, Caleb – my grandson – 10 years old). My son is 38 and has his whole life ahead of him.
Jean is an amazing, giving person. If anyone is in trouble, Jean is the first to drop everything and run to their aid – friend or not. He joined a police dive team in 2004 to recover bodies tragically lost in a flood in Johannesburg.  After the 2004 Tsunami,  he flew to India 3 for weeks (all expenses paid by himself) to assist with the devastating aftermath. In 2007 he paid for and arranged donations of equipment and resources & then set off on a 24 hour road trip to northern Mozamabique where he worked together with other charities (including UNICEF) aiding displaced and starving victims affected by the devastating floods experienced that year. During Hurricane Dineo in 2017, he and his wife Kirsty afforded shelter, food and warmth to people during the storm and then Jean went out in the middle of the floods & carnage to find friends, rebuild people's homes and assist where he could. They arranged truckloads of donations of food, staple products, fresh water and necessities for the hundreds of stranded and homeless victims after the hurricane to be sent across the border from South Africa.
Jean gives his help wherever needed, and he is now in need of support himself.
Our hope & prayer is to get Jean out of that hospital and into private care so that he can have the best chance of a full recovery.  The problem is that in our country, no private hospital or doctor will touch you without cash on the table upfront first (unless you have medical insurance which Jean does not). It is estimated the surgeries and hospital care needed would probably be in the region of R400,000.00 (approx. $30,000.00 – or £20,000 – or €25,000 in foreign currencies ).
Andrew and I are already in the process of applying for a re-advance on our home loan as we were preparing to do some repairs & touch-ups prior to putting our house on the market. We have enough equity in our property to MORE than cover the money Jean needs for private care. But this all takes time – which is not on our side right now.
It was then that I had an idea. If I approached some folks who would be willing to up-front a personal LOAN (NOT a donation) – we could get Jean into a private hospital under the care of a specialist orthopedic surgeon, giving Jean the best chance of a full recovery.  Andrew and I will stand personal surety on the loan/s and as soon as our re-advance is approved or property is sold, we will honour and pay back the loans raised.
In any event, Jean stands to receive a large payout from the Road Accident Fund – but this is a VERY lengthy process (I am talking years here) which has to be handled by attorneys. We are currently working on this.  A close personal friend of mine (an advocate and also ex-SCN) has told me Jean's Road Accident Fund case is an open and shut case – and he will get a substantial payout – estimated in excess of R2 Million when all is said and done. But this can take between 2-4 years to occur.
Right now I have an URGENT need and the only solution I have is to approach those who can afford it & agree to loan us the money on the understanding that Andrew and I are good for it and they WILL be paid back. The only thing we ask is that any loan is given interest-free.
My advocate friend has gone out of her way for me by personally referring us to a highly recommended Orthopedic Surgeon with whom she has been dealing on a legal matter.  He has agreed to consider taking on Jean's case & I am awaiting quotes and estimates of his fee plus what the hospital and ancillary services would cost.
Although this money is a HUGE sum by South African standards, in reality if I could garner enough overseas support it would take 30 UK/Euro or USA friends to agree to upfront approx. $1200 (or the equivalent in €/£) with personal guarantees from me to pay this money back. If we manage to pull this off, we would be done and dusted and able to move Jean out of the hellhole he's in.
I understand this is a HUGE ask – and I would absolutely understand if you cannot participate or opt not to be involved. But right now, I am reaching out to anyone and everyone who might be able to help – and so here I am.
If you are willing to help this cause, I will truly be indebted to you and grateful beyond words.
The best way to get the funds over here from outside of South Africa is probably via PayPal – my account is linked to this address: shelleyashurst@gmail.com  – I am in touch with my bank to see if there are cheaper ways to get forex on an urgent basis.
Alternatively, I will provide my bank details if you email me. My contact details should you wish to get in touch directly are as follows:
Cell Number: +27836042718
Email:  22juno@zamail.co.za
If you're not able to assist with the upfront loan option, then may I rather appeal to you to do a small donation using one of the platforms (either Back-A-Buddy or preferably PayPal). Even if it's $50 – every single cent counts right now – and the more we can get this message out there, the better. If you'd be willing to share this plea and message on your own network of friends, that would also be amazing.
I am continuing to come up with inventive ways of ongoing straight donations via various fundraising platforms as this is crucial to keeping Jean & Kirsty going with their living expenses while he recovers and is finally able to get back on his feet. Many folks have already kindly donated to this cause – and I am deeply thankful to everyone who has contributed thus far.
I am including a couple of pics of the accident scene and the hospital – just to give an idea of what we're up against.

I've also attached a couple of the family in happier times.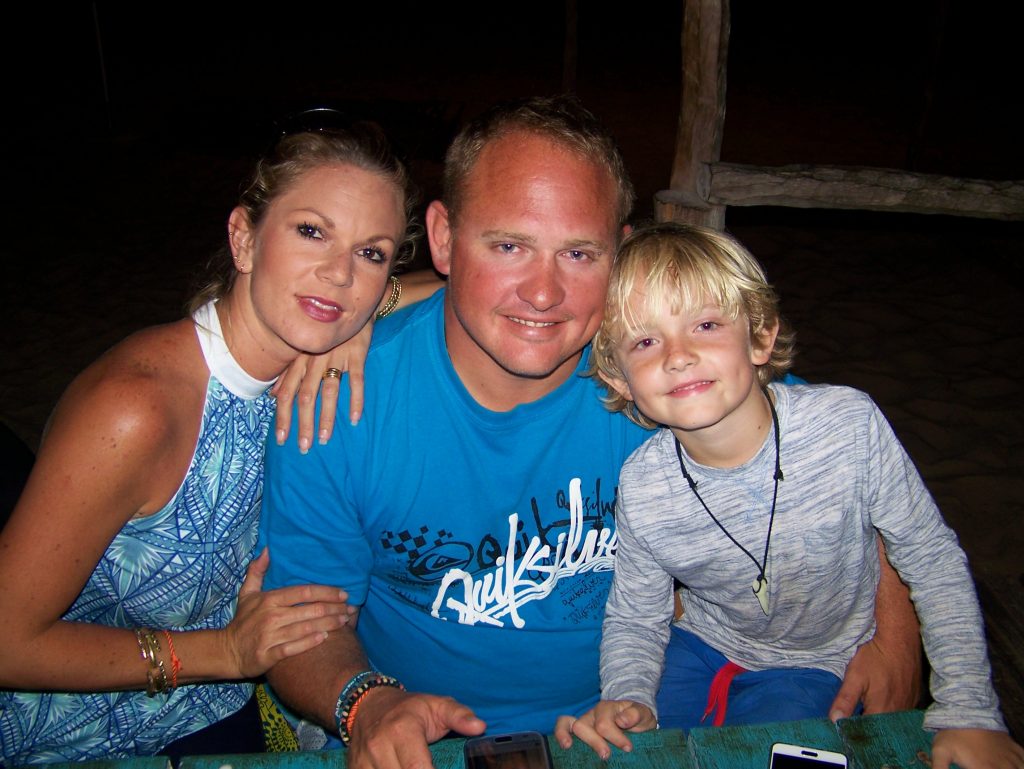 I thank you for taking the time to read this, and look forward to hearing from you should be willing or able to help.
With heartfelt gratitude & deep appreciation,
Shelley