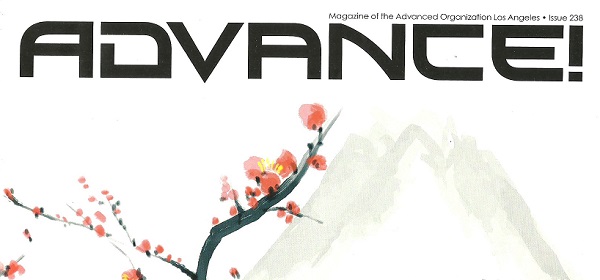 You may have noted my mention yesterday that all the "ideal" PAC execs were replaced in one fell swoop.
I guess being "ideal" doesn't mean much after all. Of course it IS the brilliant COB strategy for clearing the planet, but any way you slice it, it's a shit sandwich. The public are bled dry. It is the subject of endless filler material for events and magazines showing empty rooms of CGI "buildings." But it is especially shitty if you are an executive in one of these "ideal" orgs.  You can imagine the make-wrong "You have a $20 million building and your stats are down? What sort of thanks is that to COB for his brilliance? You are suppressing scientology."
The problem, at least from a staff perspective, is that the "ideal" org is now kryptonite for any reason for downstats. There is NO excuse — before it's "well, we are not ideal, so we suck" but once they are ideal and things STILL suck, there is nowhere to hide. No reason, no matter how valid — the finance system prevents staff from being paid, disconnection and fair game has destroyed any goodwill in our community, the golden age of squirrel tech keeps people away in droves, the price of books are too high to sell etc etc — is acceptable in the face of operating in a marbled palace.
But the real point here is the actual state of AOLA.
The latest edition of Advance! magazine tells you everything you need to know.
First, they seem desperate to "revitalize" "OT phenomena."  Like this will be a panacea for selling shit sandwiches. "Those sandwiches give you magical powers."
A full 5 pages of the skinny mag are devoted to these stories that belong in Gary Larson's Far Side cartoon. These things are just goofy.  I scanned a couple of pages to give you some idea. It seems forgetfulness or unawareness translate into OT abilities – forget where your car keys are and you can magically be "OT" when you find them (not so "OT" when you lost them, but you are not supposed to notice), and mundane events in life (a cloud moving) are turned into miracles in the hands of those who have practiced the art of bs writing at "Success Tables" for years.
Interestingly, they don't seem to have too many of these goofy stories as the print is HUGE (like it's for an audience of old people) and most of the pages are filled with cheesy sketches.
But the real story of the demise of the ideal AOLA is found at the back of the magazine where they list the completions.
14 completions on OT I
10 on OT II
7 on OT III
5 on OT IV
3 on OT V
WOW!  People are NOT moving "up the Bridge to OT", they are falling off the side and into the chasm. An attrition rate of 14 to 3 is pretty awesome.
And note the VOLUME. These stats are for at least 2 months. They produced THREE OT V's?
That is the ultimate product of AOLA. (They no longer deliver the Class VIII course as you cannot get there as there is no Briefing Course).
Bottom line:  They should not put out this magazine. It is an embarrassment and a bad joke.
But like all things in scientology – they are compelled to do this because "policy" tells them to do so.  Amazing