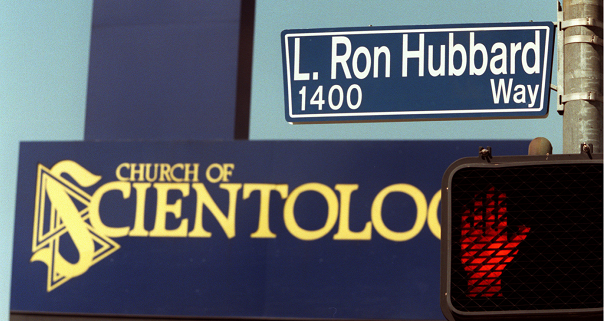 This is a recent email ASHO sent to SHSBC Graduates.
The Snr C/S apparently doesn't have enough work to do, so is writing letters. He valiantly tries to worm his way around the fact that ASHO no longer delivers the Briefing Course — it's no longer the home of the Briefing Course it is now the "home for all Briefing Course alumni to get training and processing" and "the top Survival Rundown delivery unit on the planet."
This is like an email from Harvard to alumni if Harvard had been closed down as a university and converted into a Grade School.
The straight up and vertical ideal PAC Base is just another hallucination in the scientology bubble. And nobody seems to even comment on it.
Seriously, THIS is the "Golden Age" of scientology. The most iconic organization and course in scientology has been eradicated and still the bubble dwellers buy into the idea that everything is great.
I wonder if they would wonder if Emeters were abolished? "We found LRH direction that said that emeters are a MEST hindrance to truly OT auditing, we now use special gold plated Fitbits for the Cause Resurgence Rundown and otherwise all auditing is done in the original Book One style. Every single arbitrary entered into by others has been stripped away. All hail COP."
Dear Harold,
Hello!
As a Class VI, you are one of the few people on this planet who has the full knowledge of the mind and life imparted on the Saint Hill Special Briefing Course. You are a Saint Hiller – a Duke of the Auditor Elite.
ASHO as an organization is here for you – as you may know, for the last year we have been under the guidance of a new command team from Flag, which has resulted in the biggest expansion ASHO has had in decades.
I had the good fortune to be involved in the training of hundreds of Class VI auditors over many years, and I know how much dedication it takes to make it. Therefore, you as an auditor are very important to me. I want you to have all of the back-up you need as a Hubbard Senior Scientologist – whether it is help from one of our trained Ethics Officer, from our FSM area with any of your selectees or help from our Chaplain, our doors are open to you.
ASHO is also the home for all Briefing Course alumni to get training and processing. There are services here for everyone – we have a fantastic Golden Age of Knowledge Courseroom, the best Academy which trains expert auditors for all of the Americas, the top Survival Rundown delivery unit on the planet, an Internship that is effortlessly graduating permanently certified auditors, and an HGC which can crack any case. We also continue to deliver our specialty – the spectacular Power Processing – with out team of 4 Flag Trained Golden Age of Tech Phase II Class VIIs.
Whether or not you have been to ASHO recently, I invite you to come on down to see all of your old friends! I would love to personally show you around and let you see all of the exciting things that are happening here.
Much Love,
Cosimo Sherman
Lead Case Supervisor ASHO
CHURCH OF SCIENTOLOGY WESTERN UNITED STATES
AMERICAN SAINT HILL ORGANIZATION
1413 L. RON HUBBARD WAY
LOS ANGELES, CA 90027