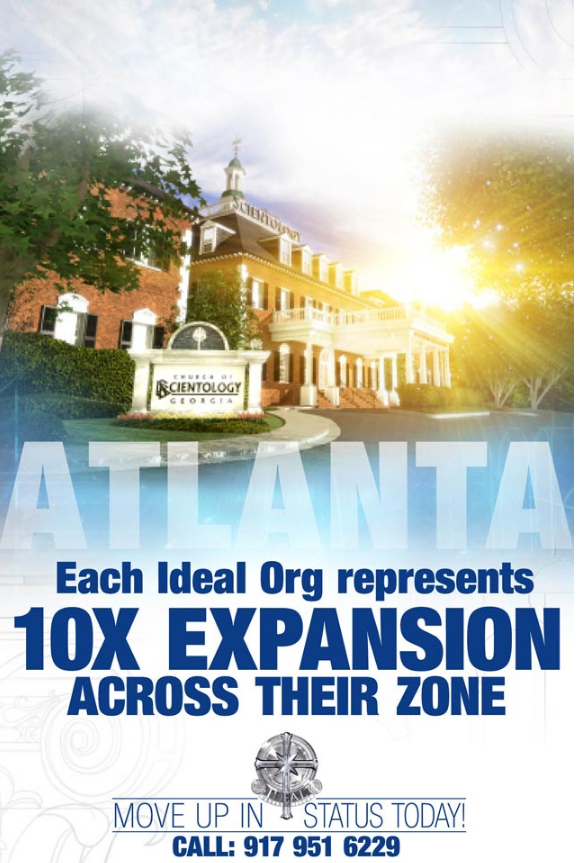 You probably remember when the poster above was being used everywhere.
Miscavige flew into Atlanta and yanked his ribbon there in July 2016. Nearly 5 years ago.
According to Hubbard, within a few weeks it should have been St. Hill size and then continued to expand exponentially from there. They have had more than plenty of time to accomplish their "10X expansion across their zone."
Of course, when you are a zero to begin with, 10X is still zero and that is what you see in Atlanta. In fact, all of Georgia. And Mississippi and South Carolina. Not even a mission anywhere in sight. Narconon basically run out of town. And as for the "ideal" org — this is a drive through in the middle of the day when they are advertising an "Open House". Three cars and a VM Van. You wonder if they even have 3 staff?
The still below is the sign for the Open House though its very hard to read.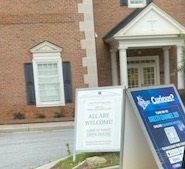 Thanks to one of our supporters for taking the time to shoot this video. Anyone in other cities with Ideal Orgs that would like to send in videos documenting their morgue state, please feel free to do so. If you have a video just note it in the comments and I will send you an email address to forward it to.