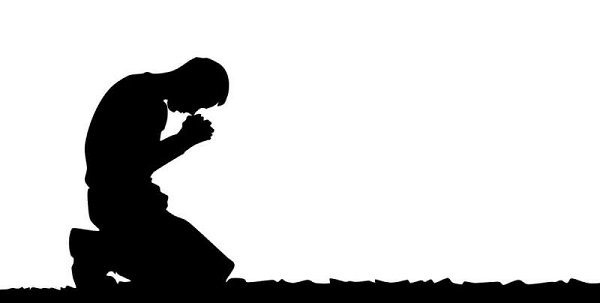 Another gem from the STAAD website.
Things have really slowed down there. It seems without weekly airings of The Aftermath, their reason for existing has become muddled. They liked to pretend they were some altruistic exercise, but it was clear that was just a cover to be able to attack The Aftermath and its contributors.
Nowadays their website is merely a collection of scientology talking points they use to try to convince the world they are "normal" and "like every other religion." But when they are not the subject of discussion, they seem to lose interest pretty quickly in fighting for "others"…
But here is a recent piece from their "blog". It forwards one of the big lies in scientology (almost as big as the "you can be any religion you want and a scientologist" and  "there are no space aliens in scientology beliefs").
Rodger Clark (whoever he may be) penned this piece entitled Why We Don't "Believe" In Scientology
This is a massive lie.
He gets off to a rocking start: First of all, no one is expected to "believe" anything in Scientology. They're encouraged to examine it, use it and evaluate it. They're encouraged to compare before-and-after results of its application. But not to "believe" in it. What they experience for themselves is all there is to believing.
Sounds good in theory Rodger, but try telling that to your Course Supervisor when you originate that "I think there is something wrong with this Dating Drill, it is just not working for me, and in any case, if the meter reads on your emotion are you telling me I can fake it to make the meter read on imaginary dates?" Or try telling your auditor "You know, I haven't found any workability in Time, Place, Form and Event when giving off Overts, I have found I feel better when I just tell you what I want to say and we go on to the next thing." In fact, start ANY sentence to anyone in authority in scientology with "I havent found much workability in…." or "I have not experienced any benefit from…" Can you imagine telling an Ethics Officer — "No, I am not going to disconnect from my declared mother because I haven't experienced how disconnection helps me in any way."
He then sort of proves the point:
How many times have you tried to get through to someone who's absolutely convinced of something? They will think, act and react, and factor that belief into everything they do and don't do. You can sit there knowing "something" is not true, try to reason with them until you are blue in the face and get absolutely nowhere.
Have you ever tried to convince a scientologist that there is ANYTHING not 100% perfect and workable about the tech? Or that L. Ron Hubbard may not in fact have told the truth about everything?
His logic is, unsurprisingly, very twisted. Rodger "proves" his point:
Santa Claus, the Tooth Fairy, superheroes, witches, goblins and boogeymen. All things we may have believed as children yet reject as adults. There are the creation stories and explanations of ancient tribes passed along for millennia, until the advent of modern science when new explanations (along with our belief in those explanations) were born.
Rodger, have you heard about Xenu and the Fifth Invaders and the Marcabians? You CANNOT claim you "don't believe" these things and remain in scientology. Hubbard said them, so they are absolutely true. Though you cannot know about them, you have to believe.
From there he dives headfirst off the canyon edge: But what about the more subtle and insidious versions of unexamined, unreasoned beliefs and convictions which we deal with every day? The constant pounding of negative stories in the news media makes people believe that the world is dangerous, despite the fact that the vast majority of people are quite well-intended. And then there are the endless clashes of political, religious and cultural beliefs, where much is asserted and nothing is resolved, and which so often end in wars and destruction.
Or how about the utter conviction that psychiatrists are all SP's bent on the destruction of earth. That they are wholetrack implanters descended from the planet Farsec? Or that all illness stems from being connected to a Suppressive Person? Or that the only reason someone blows is because of their overts?
Now, you can claim that you have witnessed all this yourself and therefore it is not belief, it is experience. But that is not the real test. The real test is what happens if you say you DONT believe this and have not experienced it? Or any number of innumerable "givens" that are simply accepted in scientology as truth. A third party is always present for a conflict to exist? (So how come Tom Cruise couldn't stay with his 3 wives so far?)
Then he sort of flips:  On the other side of the coin of "belief" how many people have gotten over a medical condition by the placebo effect? How many people have become happy and successful by simply changing their environment or group of friends to one with more positive beliefs? Or by simply becoming educated with more accurate beliefs?
But if belief is good, then why are you including this in your essay about how belief is NOT part of scientology? Or are you now saying it is? Seems a bit confused here Rodger…
He then goes down another whole path of lies, now getting into the life of L. Ron Hubbard:
As L. Ron Hubbard researched the mind from the fresh, detached discipline of the field of engineering, the power that beliefs, convictions and conclusions have over a person's mind, life and well-being became obvious. It was the most powerful force and the biggest factor. The problem to solve then became one of putting people in control of their beliefs and helping them gain freedom from convictions and beliefs which controlled their lives and which held them back and held them down—whether the insane beliefs of a raving psycho, or the more common beliefs born of ignorance and falsehoods.
This "research" has been shown many times to be inept at best, nonexistent at worst. He just "believes" what Hubbard has said. He now claims that the "tech" puts you in "control" of your beliefs?  The more I read of his ideas, the more convinced I am that he is totally confused.
And he concludes:
While never demanding belief, Scientology addresses the subject of it. Freedom from it, freedom to change it, and freedom to put it to use. It assists individuals toward greater control and mastery of beliefs and convictions and, as a result, greater control and mastery of better decisions and a better life.