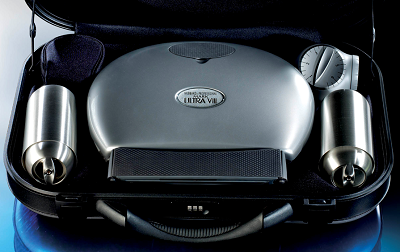 If you are a Field Auditor and GAG II has not completely destroyed your willingness/desire or ability to continue your profession, this surely will.
You are expected to come up with $10,000 in the next 2 weeks to purchase the "required number" of Warehouse VIII's — otherwise you will be declared a CI squirrel. 
How very typical of the arrogant "let them eat cake" attitude of Captain Miscavige. I can see the orders that have been issued now "You tell IHELP they had better get all the field auditors to buy my Warehouse VIIIs and if there are any field auditors who are so DB they are going to claim they "cannot afford to be in tech" then screw them, they don't deserve to be able to call themselves an auditor. We don't want those sort of peanut thetans on our team. We are the big beings."
This GAG II is really turning into his greatest disaster. Captain Miscavige drove his Titanic onto an iceberg he made!
Date: Mon, 13 Jan 2014
From: I HELP INTERNATIONAL <help@ihelp.org>
Subject: THE BEST FOR YOUR PC'S AND YOURSELF!

Dear Xxx,

    With the Golden Age of Tech Phase II, the brand-new Hubbard Professional Mark Ultra VIII Meter was released. This E-Meter represents the biggest leap forward in terms of clarity and cutting-edge technology to date. It will take your public up the auditing side of the Bridge to Clear with astounding speed and unprecedented accuracy through the delivery of the new Golden Age of Tech Phase II services.

    You may have heard what auditors using the new Mark Ultra VIII are saying.

    Auditors using the new Mark Ultra VIII are uniformly saying that they would never go back to using any other E-Meter and it makes sense. With the Ultra Mark VIII you are giving your pc the best possible service in technical delivery.

    As using the Mark Ultra VIII E-Meter is such a vital component for every Field Auditor to fulfill the purpose of clearing his zone, it is IHELP's intention to get every Field Auditor up to this standard of using this E-Meter and with that get volume public up the Bridge.

    Therefore every Field Auditor is required to obtain their own Mark Ultra VIII E-Meters in sufficient quantity to enable the delivery of standard tech to their public as covered in KSW Series No. 1, HCO PL 7 Feb 1965, KEEPING SCIENTOLOGY WORKING.

    If you have not done so already, you may purchase your required quantity of Mark Ultra VIII E-Meters at your local org or at your Publications Organization. You can either sign the legal documents (Software license agreement and Waiver) at your local org or get them sent to you by the Publications Organization and returned to them.

    Send me a compliance report within 2 week's time that you have purchased the needed quantity of Mark Ultra VIII E-Meters and that you are using this in your auditing.

Much Love,

Auditor Activation Chief

I HELP International
Meantime this facebook post from inside the bubble indicates that field auditors Mike Lewis and Alison Robinson of the Valley Life Improvement center are having trouble paying their rent. Or perhaps they need to raise money for their new Meters?