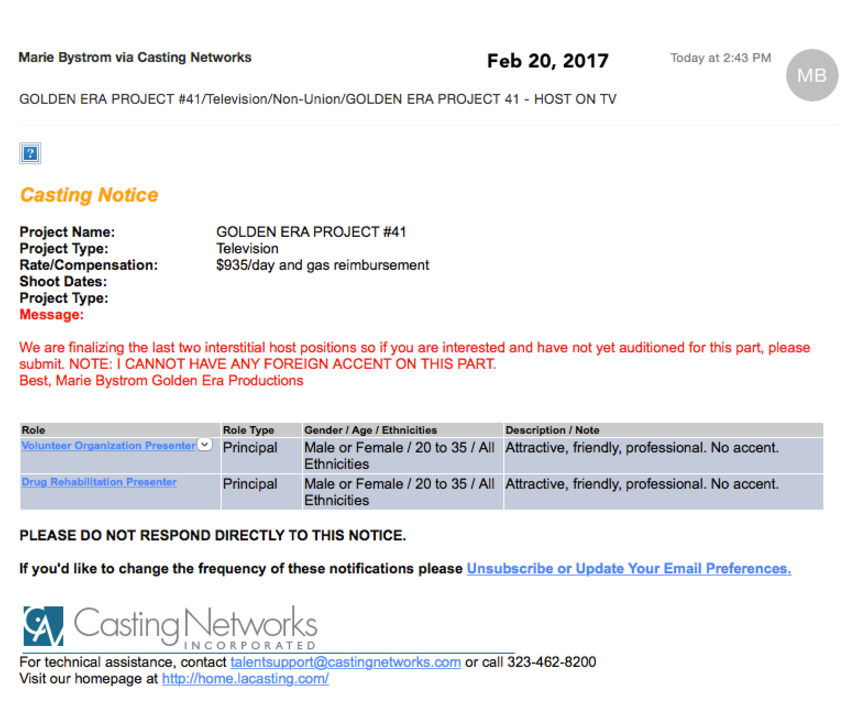 They put out these notices fairly regularly.
A few weeks ago they were trying to cast Allen Ginsberg and L. Ron Hubbard for $200-$300/day. Seems they are having some problems getting takers as they have raised the price now to $935/day.
I can imagine that in this day and age being identified as a "face" of WTH or Narconon is not a good career choice.  And apparently the only applicants they had are english as a second language speakers. They even have to offer "gas reimbursement" which means this is being shot at Gold, not at SuMP. Apparently SuMP does absolutely nothing.
Prediction: They will come to the conclusion that the only possible answer is to use voiceovers like they do for their commercials. No "face" that can then become persona non grata for any other jobs as nobody wants a "scientology spokesperson" to be cast in THEIR commercials in case they get tainted by association.