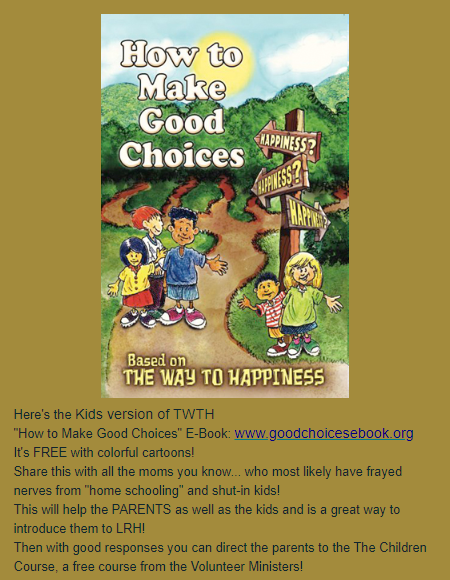 You have to wonder "Why?"
The Way to Happiness is about as simplistically written as anything could be. It's been dumbed down ever dumber to attract the under 6 year olds?
And it has "colorful cartoons" drawn by the same person who draws the anti-psych cartoons for CCHR it seems…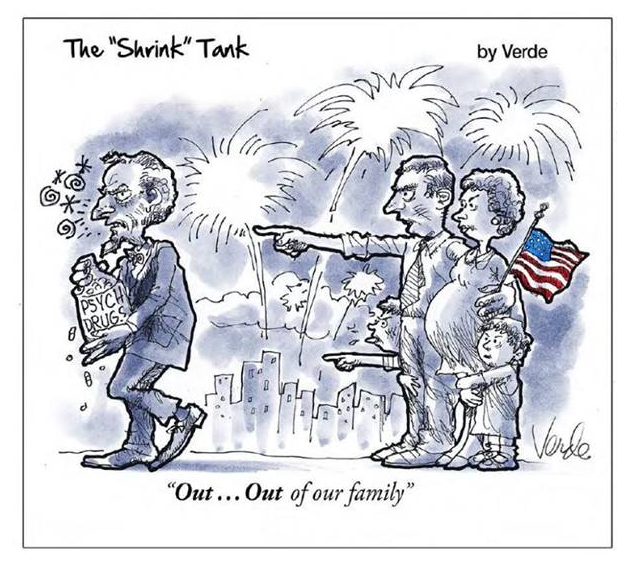 So, I tried to go to the website listed on the promo piece and the address does not exist.
I check on Amazon and another children's book called Making Good Choices is all that shows up:

I did eventually find this version. I checked a few pages. They HAVE dumbed it down, though the concepts are the same.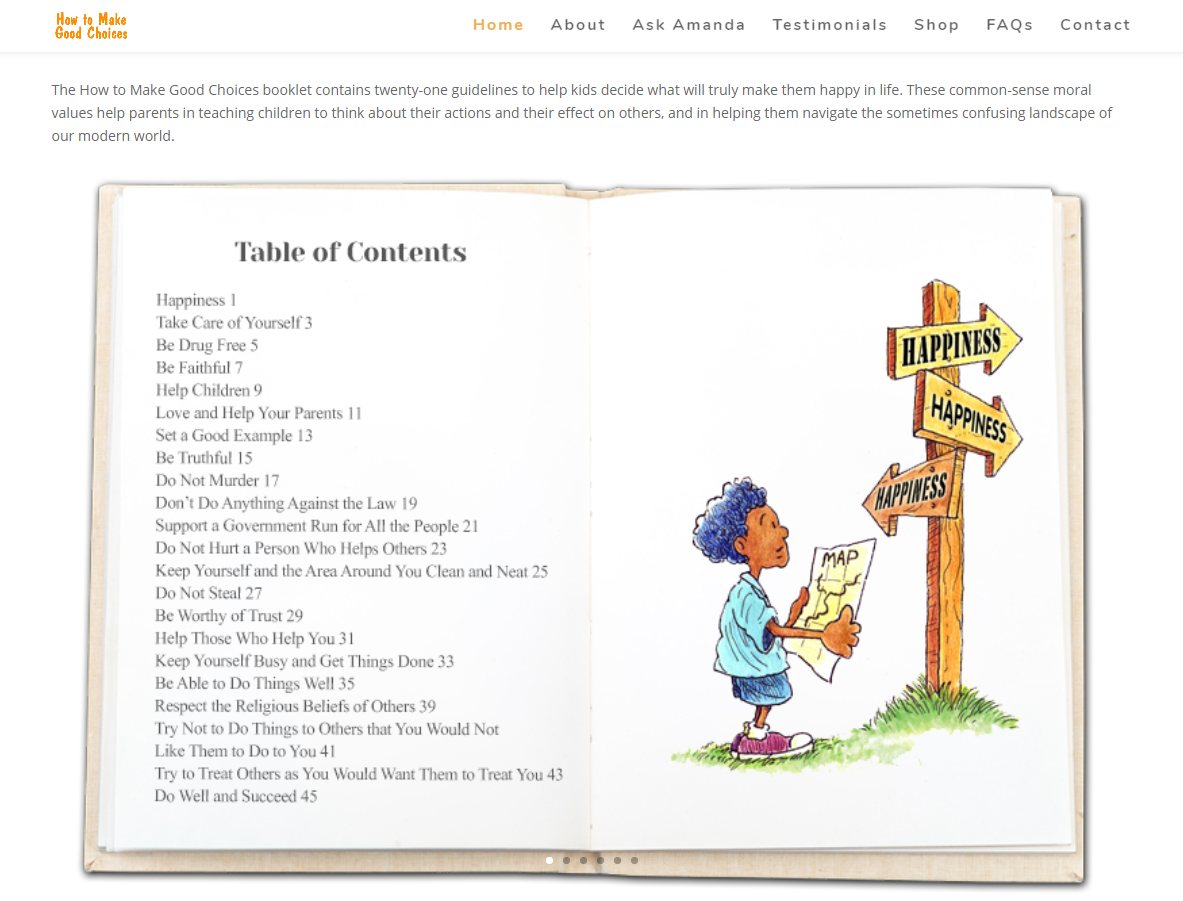 Though advertised as "free" I added a couple of booklets to my cart.
The free booklets cost $6.70 to mail (costs less than $1 to mail 2 booklets). It's the old trick, offering things for "free" (you only pay shipping and handling):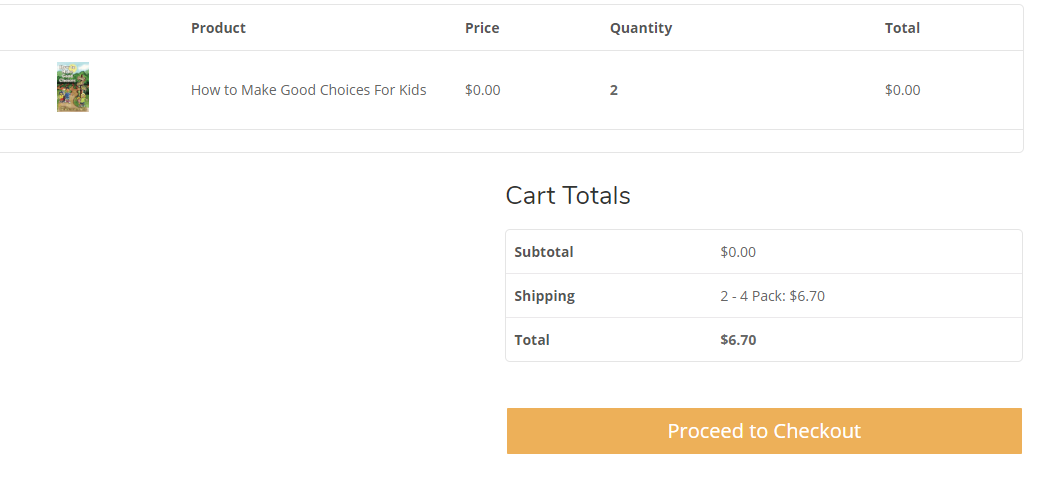 If I added a 12 pack to the order, the mailing cost soars to $27.50!