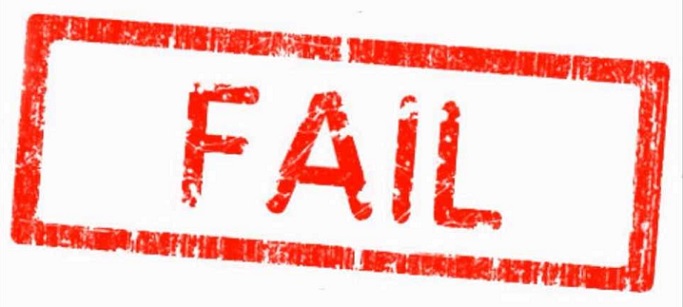 Remember back in early July the "new" Clear Certainty Rundown was announced. It was version 3 of something that Miscavige had earlier brought "totally in tech" and "exactly as LRH wanted it."
And at the time, there was much hype about how every org is sending a "Clear Certainty Team" to Flag for a fast training program. Only take a week or two.
Well, now nearly 2 months later only ONE team has apparently completed and returned to their org in WUS. And you can bet they are ahead of the non-US areas, and probably EUS too. This is typical of any of these training programs at Flag. They run months, and sometimes YEARS over the promoted time. Plenty of staff have gone to Flag for training and been gone for 5 YEARS or more. Flag takes advantage of these people as indentured servants to supervise and audit their public, while billing the orgs enormous amounts for the "training."
So, it's big news that Portland has the first team and they are trying to scoop up anyone "west of the Mississippi." But if you think about it how is it that they have not accumulated a huge backlog of people ready for a CCRD in 2 months since they have been gone (and 20 years before that where they were unable to declare anyone Clear)?  Of course, they don't have any public moving through Grades and NED so they don't have anyone in the local area that needs a CCRD…
Interesting, there aren't even enough people in Portland, despite it being the "first scientology city" and an "ideal org," to keep a single CCRD "Team" busy.
Hypothetically, if that team produced 25 clears each week — which would be about 5X what they normally produce in a YEAR, it would still take them more than 3,000 YEARS to "clear" Oregon (they are the ONLY org in Oregon, and I am not even including Idaho even though they are the closest org to much of it, and likely the Dakotas too….)
This is "planetary clearing" at epic orders of magnitude.
PORTLAND MAKES HISTORY YET AGAIN!
We are excited to announce that the Portland Org is the FIRST Org in the Western United States to have a fully-trained Golden Age of Tech Phase II Clear Certainty Rundown team!
As you may have heard, an evolution was recently completed by International Management to fully restore the Clear Certainty Rundown in accordance with LRH policy, as part of the Golden Age of Tech Phase II evolution.
Last month, a call went out to Orgs around the world to send their teams to Flag to get fully trained on this standard Clear Certainty Rundown. Portland Org responded right away, sending two teams out to Flag within days of the call.
One key aspect of the fully restored Clear Certainty Rundown is that all auditors and Case Supervisors on the Clear Certainty Rundown service lines must be Clear or above – so as part of this training evolution, our own Trevor Pawloski went Clear himself!
What this means for you is that you can now receive your 100% standard Clear Certainty Rundown RIGHT HERE in your own Org!
Call your Registrar or technical terminal right away to learn more!
And tell all your friends west of the Mississippi they can go Clear in the Portland Org!
Perhaps the most amazing thing about this is that they are so proud of their "accomplishments." They apparently are very unaware of how small and failing these emails prove them to be.
You can see some of the earlier stories about Portland "ideal org" here:
What's It Really Like Inside An Ideal Org?
Scientology Portland — Truthful Numbers
Another Portland Ideal Org Fail
Portland "Ideal Org" Isn't Clearing Anyone, Let Alone Portland
Portland Ideal Org Is Pathetic