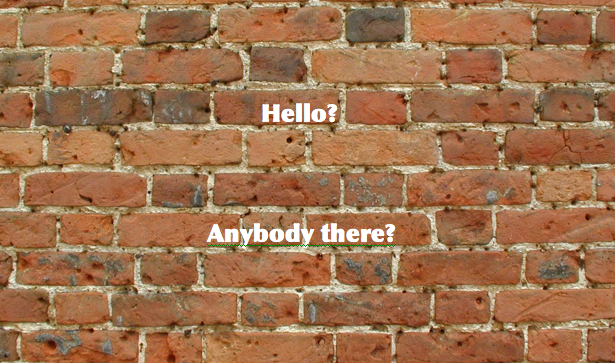 A couple of people have recently sent me copies of email correspondence they have had with people in the church.
They were not working together, but both hit upon the same concept:  responding to church efforts to get new people in or collect money from existing public and using this as an opportunity to present some facts to people they might not otherwise be able to reach.
It is also interesting to see the reactions, responses and "pitches" that are employed.
This first is with a Mission who had advertised a Big League Sales Seminar. The responses from the mission person are in blue. The person sending the message is Xxx, the person from the Mission is Yyyy
—
Hi – I would like to know more about this Big League Sales Seminar. I am in Sales but fairly new into it. Can you tell me more?
Thank you.
Xxx
————
Hi there,
Sorry I didn't get back to you on time! We have the Sales Seminar once a month, so our next one will be the 20th of November. Our seminar concentrates on closing a sale and teaches the technique of hard sell (if your new to selling, this is probably the point that will hang you up!)
The seminar is given by Mitch Talevi and he is an amazing speaker. I usually go to this event myself and always get a lot out of it so I think you will enjoy it.
All the best,
————
Hi – Okay, thank you for getting back to me. Who is Mitch Talevi? Are there any books I can get to possibly read before the seminar? Is this free or what is the cost and will I be obligated or asked to spend money for anything else?
I don't mind if that is the case but alot of these type of things are preparation for something else…lol.
I would like to come to the seminar and am excited about coming! What time and where is it at on the 20th. I am into pharma sales and am just starting out. While the company I work for provides good training – I am always looking to hone my skills.
Thanks for the info.
————
You are welcome!
Mitch Talevi is a very experience sales person who is familiar, and has a copy of, Les Danes book called Big League Sales. Many sales workshops, books, etc. are simply based off of this book, he was a master sales person. You can take a look at it, although the book costs upwards of $100! Mitch basically reads key points from this book, adds his own viewpoints, and has everyone drill it together. It is good practice.
The workshop is free, and we always make sure they you will get something out of solely coming in for that, but we do have other classes that are paid for and of course will help you even more. The majority of the people coming to our free classes do not continue on to the paid ones.
Wonderful that you are coming, I look forward to seeing you there 🙂
All the best,
Yyyy
————
Hi Yyyy:
That is awesome. Is Mitch Talevi working for the publishers of Big League Sales? I have never heard of it before. I am sure it will be a good seminar and I am planning on coming. What are the other classes you offer?
I am in the Pharmaceutical Sales and I like to tell my friends that I am a legal Drug Dealer – LOL
Seriously, the product is easy to sell – like giving candy to babies. It is the competition that is tough for me. I have to win over the Doctor's so they choose our brand over others. That is what I need to figure out – how to win them over. Will this seminar give me any tips on that? What do you drill? Like a marching band drill or what?
Thank you
————
Hello,
May I ask, what is your name? I am getting curious!
Our professional classes are on the basics of communication, they teach you how to be in control of a conversation and really get your ideas across. We are a nonprofit religious organization that has many courses to help the community in all facets of life.
And no, Mitch doesn't work for the publishers, he just comes to help us out by delivering this workshop, we have many volunteers who also give free talks at our center.
It will definitely help with winning people over! LOL! No, people pair up and practice selling each other using the techniques Mitch teaches you.
All the best,
Yyyy
————
Hi Yyyy – Okay, thanks for the information. By the way, my name is Xxx.
Nice to meet you Yyyy!
Will you be at the seminar? I hope we get to meet.
What is the non profit religious organization that you are affiliated with? Just curious.
I am young and starting out with this fantastic job. I want to do everything I can to improve my salesmanship. Yes, I think communication is very important. Sometimes it seems like people don't like me and I have no idea why. I just meet a client and they seem annoyed by me calling. I would like to understand why that is and possibly be able to overcome that so I can get along with everyone. I am a go-getter and maybe too much for people…I don't know.
Anyways, looking forward to hearing more about you. Are you in sales and when did you get involved with the seminars? Does the religious organization put these seminars on all the time or is this a one time deal?
Have a great day!!
Xxx
————
Hey Xxx!
So nice to know your name 🙂
Yes, a lot of people have build up "sales resistance". (I'm starting to learn about this myself as I am hearing all these seminars!) It's all about talking to people on their level, I'm sure you will get better at this, it just takes practice.
It is a mission group of the Church of Scientology. Have you heard of that?
Yes! I always go to these seminars (as well as my boss, whose name is also Yyyy!)
I work for the Mission, mainly to put on these free services we have for the community.
I aim to have one every week. We have one on Sales, one on Relationships, Predicting the actions of others, and Self Confidence.
I have different speakers I get to volunteer for these, promote the events and get to meet a lot of awesome people who are trying to improve themselves. 🙂
It is a mission group of the Church of Scientology. Have you heard of that?
So wonderful to hear from you, I look forward to your reply.
Al the best,
Yyyy
————
Hi Yyyy – Okay, don't hate me please because I am trying to figure this out for myself. This was the best explanation of what I read about Scientology.
Have you heard of the analogy of boiling a frog in cold water? You start out with cold water and then slowly turn up the tempature. The frog does not notice because it happens slowly. Pretty soon the Frog is cooked and he could have jumped out of the pot many times – but he did not know what was happening.
I was up nearly all night reading horror story after horror story from members and staff of Scientology.
What I can see so far is that Scientology lures people in with some cheap courses that do help. They find their "RUIN" and then promise to help them.
Then, the staff "Love Bomb" those people.
I did not know what that meant so I looked it up and this is what it says:
love-bombing
Noun
(uncountable)
An attempt to influence a person by lavish demonstrations of attention and affection.
The person feels better because they are going to a course to do something about their "ruin", getting away from their environment, going someplace quiet to get away from source of problems etc – all valid therapies. The Staff are also being very nice to them – showing concern for their well being. That also feels good to anyone.
Once they finish the course and then are expected to continue.
They eventually spend hundreds of thousands of dollars going up a Bridge to Total Freedom. "Big League Sales" by Les Dane trains members to get other members to put money on account because they are convinced they have a reactive mind they need to get rid of and their reactive mind won't want them to get better – so put the money on account to ensure your freedom.
Then – they sign legal contracts forbidding that money ever to be refunded.
In fact, isn't it true that it is a high crime to ask for a refund?
I read that each Class 5 Church is sitting on at least $1,000,000 in undelivered services. According to L Ron Hubbard – that is a criminal exchange.
If member asks for money back – they are labeled an SP and other members are forced to disconnect from them or they can't have their bridge they paid for or they will lose their family members too.
Can you explain this? Also, can I meet a Clear and an OT? Homo Novus – super powers….Really??? I would love to meet one!
Thanks for your time. I am really curious!
Xxx
————
Hey Xxx,
No, I don't hate you, I figured it might be worth responding to your email though.
I don't spend much time looking at what people have to say about my religion but what I have heard is pretty hilarious.
We are a new religion and are going through that pretty bad PR phaseI have noticed all major religions have gone through as they were starting out, Jesus Christ comes to mind.
When L. Ron Hubbard made his first discoveries on the mind, he did actually go to the American Psychiatric Association to share his findings, but they rejected him as nothing.
When his first book, Dianetics was published, become a bestseller and sold a hundred times over anything else on the mind, we were looked at as a competitor.
That is where most of these news reports, bad press come from.
I'm confused about most of your questions but no, you can ask for a refund.
All services are all things that can't be returned (courses, counseling), but we do give total refunds if you are dissatisfied with what you received.
Where they got that whole story is probably the fact that afterwards, you cannot then buy another service.
Before we made that policy, there would be people who would go to a church, buy a bunch of counseling, receive it, say they were not satisfied, get their money back, go to a different church, buy some counseling, say they were dissatisfied, and rinse and repeat.
So, before you take a service, you sign that you are aware that you can receive a full refund if you are not satisfied with Scientology, but then can't buy another service. (I don't see the problem, if you didn't like the service, why would you want to buy another one?)
And we are definitely not sitting on a million dollars of undelivered services haha. You will see our place, it is small. Everything else it confusing, losing family members? Super powers? Like what? I must be seriously missing out here. Haha.
I can give you attention, but you'll have to go elsewhere for the lavish demonstrations of affection part.
All the best,
Yyyy
————
Hi Yyyy –
I have not been very religious throughout my life but am more spiritual.
like New Age stuff, especially Buddism – which is not New Age – it actually has been around for 2500 years and there is no God in Buddism.
Budda received enlightenment after meditating for 6 years and paved a path for us to "know ourselves spiritually and obtain Nirvana". He gives a road map to spiritual awareness through simple mediation techniques and also following a moral code. I have been doing this for years and it changed my life. I stopped smoking, drinking and don't do any drugs. I like keeping my mind clear so I live a clean life. Buddism helped me achieve that.
I am not an expert at this so don't quote me…but that is Buddism in a nutshell.
I meditate everyday and it helps keep me stay calm and to become more aware. I have had moments of total bliss too. It is awesome. I have become so aware I know who to keep out of my life (toxic people) and who is good for my well being. It is a very simple and free path.
I know I am a spiritual being and that I have lived before.
I am interested in Scientology because it sounds like L Ron Hubbard obtained levels of awareness never achieved by man before.
I am somewhat interested in the Bridge.
How much does it cost to go Clear and what is a Clear? What qualities do Clears have that other people like me don't have. Can I maintain my practice of meditation? Also, my girlfriend is a Christian and is somewhat interested. She wants to know if at any point it will be a problem in Scientology?
I am excited to learn more about Scientology and this Bridge.
Thanks. Xxx
————
Hello Xxx,
That is so wonderful to hear! You sound like a great person.
I actually have done some study on Buddhism (I am a trained Scientology Minister and in order to do that you have to study all major religions) and have quite a lot of affinity for it. If I have to compare Scientology to anything, it would be Buddhism.
We don't believe in a God (but don't not believe in one either) We are a non-denominational religion because we simply don't go into. It is a set of practices and beliefs in order to improve oneself as a spirit.
I like to think that Scientology will make you a better Christian, Muslim, Buddhist, etc. because all it does is make you more aware of yourself spiritually, and doesn't negate anything else you may believe in. You can tell your girlfriend it won't be a problem, many Scientologists are Christian, and Scientology and Christianity are on very good terms, we have both helped each other out when we were in tight spots.
Scientology has a really neat website, Scientology.org that should be able to answer some more questions of yours.
I believe what happened to Buddha that time under that Bodhi tree is what we call in Scientology "exteriorization". It's when you as a spirit separate from your body and am fully aware that you are not it. It gives you an exterior viewpoint on your life and helps to really see clearly. I have achieved this many times and know Scientologists who are permanently in this state, exterior to their bodies.
L. Ron Hubbard spent his early years traveling in the East and studying Buddhism, Hinduism and Lamaism. He spent time in these monasteries, learned the practices and saw some pretty magical things. He saw some people who were greatly helped by this, but also saw people who meditated, fasted and all these things there entire lives and never reached Nirvana.
Oddly enough, he then came back to America and took a class on Nuclear Physics. His goal was to find and study the smallest energy form, thought. What he did was codify the knowledge he learned in the East, by using science, to make it so everyone could achieve Nirvana. Scientology is scientific, it has all been rested and researched in the way he learned to at the Washington University.
Clear can probably be looked at as "Nirvana", then LRH went beyond that, to OT.
For how much it costs, there is no fixed price. It takes longer or shorter for different people. It used to cost a lot more but our prices have recently been cut. The counseling is I think $100 an hour, and people are going Clear nowadays in 6 months. (This particular Church only takes you to Clear)
I know I haven't answered all your questions but my hands are tired and I believe you should get pretty good definitions from our website. (use the search bar)
I look forward to hearing back!
Yyyy
————
Yyyy – this is all so interesting to me. I went to the website and while it is informative, it does not tell me what a Clear is. What exactly is a person that is determined to be Clear? Do they get rid of their reactive mind for good – like forever and what qualities would they have after they are Clear?
I have reached levels of Nirvana many times and my awareness keeps getting more and more keen – it is amazing. I meditate daily and would not want to stop doing that. Does Scientology have any problem with that – me being a Buddist and doing my practice?
I don't know about exteriorization – separating the spirit from the body (I think you would be dead – LOL). I don't quite understand what you mean. We don't "exteriorize" in meditation but we do reach a level of awareness much like what a "drug addict" may be reaching for by taking drugs – a disconnection from the mind that is always thinking, always trying to solve problems related to survival. It is done through meditation.
There is no fee in Buddism because Budda felt one should not mix money with religion.
I love that – I can do it at home, at work, at the Meditation Center or in a park. It is simple and it works.
This Nirvana – when it happens – it feels really good and one reaches a level of awareness where they can sort of look at situations and problems from a point of view where they understand everything going on with that.
Are you Clear? Do you know any Clears?
I look forward to your response.
This stuff is really cool!!
Xxx
————
Hi Xxx:
Here is what I found on the site: http://www.scientology.org/what-is-dianetics/basic-principles-of-scientology/the-clear.html http://www.scientology.org/what-is-dianetics/basic-principles-of-scientology/attributes-of-clear.html#slide1 http://www.scientology.org/faq/clear/what-can-you-do-when-you-are-clear.html
That explains it better than I can, but basically you are you, there are no fears, irrational thoughts, or doubts in a persons mind.
It doesn't mean they don't get upset, that wouldn't be sane either, they experience the CORRECT emotion for a given moment. If a family member passed away, they wouldn't be happy, they would grieve, but they wouldn't still be grieving a year after that, even a few months after that, they recover quickly.
In Scientology, we have a a very fundamental principle called ARC, you can learn about it here: http://www.scientology.org/what-is-scientology/basic-principles-of-scientology/the-arc-triangle.html?video-play=scn6a_arc
Pretty simple, right? If you like things that you have things in common with, you would also have something in common with the things/ people you like. But it goes deeper than that. If you look at the things that you admire (have affinity for), such as: trustworthiness, courage, beauty, competence, etc. (whatever they might be for you, I'm just throwing things out there) than you MUST actually have those traits to admire them. Things about you that you don't like, MUST then not actually be you.
They are from experiences, personalities, etc. in your past. A Clear is just himself. 🙂
Haha Alright that is fine, it was just my evaluation of it.
There is also no fee for practicing Scientology by yourself, as there is no fee in Buddhism. However I am sure that if you wanted an expert Buddhist to help you with your meditation, teach you or counsel you, there would be a fee. 😉
If you have a money consideration, you can buy a book that can teach you to DIY, and this is the recommended route for new Scientologists, you may to need a professional to take you the rest of the way to Clear but there are some people who have achieved the state outside the Church.
An even better way of going about it is taking a course at the Church, and doing what is called a co-counseling. You and say, your girlfriend, would both learn how counsel, then you would counsel her and she in exchange would counsel you. You can do this under supervision at the Church and get help when needed.
However, I do recommend you starting out by getting a book, trying it on yourself and see what you think about it first.
You would not have to stop meditating for getting a book and seeing what you think of Scientology, but we do recommend you not meditating while receiving counseling at the Church, it doesn't mix well and will be a waste of your money.
I am right now on my route to Clear, I am co-counseling 🙂
So far, my span of attention has increased, I am no longer tied up in the past in ways I never knew that I was and have felt more and more enthusiasm and create for the future. There were things that would make me feel a certain way and no longer do, my shyness and self-doubt went away and I feel freer and happier 🙂 I am very excited to make it to Clear.
And yes, I know MANY Clears. Out of the 10 staff at our Mission, there are 6 Clears and many of our members are as well.
When are you and your girlfriend going to come by? I'd love to actually meet you.
All the best,
Yyyy
————
Hi Yyyy:
Okay, great – I had more time just now to read your e-mail again and check out the websites. It is helping me get the idea of a Clear but I am still not understanding this. I think the book "Going Clear" may help give me a total understanding of it. Did you read that book yet?
Now, what I am confused about (once again – please don't get mad at me – help me understand), is that you said a Clear is just himself. I read some stuff about GAT I and GAT II and those Clears had to get re-Cleared because an SP got into the books and lectures and altered them so people who were experts and trained had the certificates pulled and had to start all over and Clears who were Clear before GAT I were not Clear and had to re-do the Bridge up to Clear again and pay for it all over again.
Can you explain this to me?
Thanks again Yyyy – I really appreciate your time and effort to help me – Xxx
————
Hi Xxx,
Hmmm… I don't know this book by Lawrence Wright am pretty sure it won't have the whole truth. Could you find one by L. Ron Hubbard? I know I myself have donated money to get Scientology books in Libraries, they should be there.
extra time spent on As for the GAT II thing, yes our religion has completely changed, there was a lot of little details that were changed from what Ron originally said, which added up to a lot of going up The Bridge.
People used to take 1 – 2 years to go Clear, now its as little as 2 months. (I gotta say, you picked the right time to get interested in Scientology!)
So yes, people previously made Clear did have to spend more money, but no, no one has had to re-do their Bridge.
All our professional "Auditors" have been shown the new ways and corrected on them.
In the meantime though, no one's certificates were cancelled, you might as well shut down the entire religion!
All the best, Yyyy
————
Yyyy – thanks for responding quickly. I like talking to you!
Now, don't hate me again, please. I am a bit more confused.
You said earlier in our conversation a while ago here that it took 6 months to go Clear, then this last time you changed it again. Now 1-2 years but in as little as 2 months. Why all this confusion?
Could I talk to the Clears at your Mission? You said you had several.
Do you get rid of the reactive mind and that is what makes you Clear?
Are you Clear? What does Les Danes Sales Techniques and the book "Big League Sales" have to do with getting rid of the reactive mind or Going Clear?
Where are you on the Bridge to Total Freedom? How much will it cost or what is the average cost that these Clears spent on Going Clear?
What comes after the Clear State?
I read that Dianetics states that a Clear has a higher IQ than the average Homo Sap – in fact, L R H called the Clear "Homo Novus" – the New Man. He says that a Clear never gets sick, can solve any problem and does not get upset. That is different than what you stated.
Where did you get your information on the state of Clear?
If you got it from somewhere other than Dianetics – Where did they get their information?
L R H says he is source and that one should only follow what he says.
Dianetics explains what a clear is but I don't have Dianetics.
I looked for books at the Library – but there were only books on "Going Clear" by Lawrence Wright, "Inside Scientology" by Janet Reitman, Piece of Bluesky by L Ron Hubbard or about L Ron Hubbard and a few others…nothing else about Clear or Scientology. I asked the Librarian about books on Scientology and she told me they don't carry them due to no demand.
I got the "Going Clear" book but have not started it. Why do you say that it is not probably all true?
Thanks for putting up with all of my questions Scientologist – but this is a big deal to me. If I am going to do the Bridge to Clear – I want to get as much information as I can get before I get started. I need to know the total cost and are their guarantees that I will be Clear?
Thank you Yyyy
Xxx
————
Hey Xxx,
So many questions!
Ok, many Scientologists are going Clear in 2 months, but they are spending all day everyday doing it. I didn't think that was what you would be doing, I went for 6 months because I assumed you would be putting in an hour or two a day. It's hard for me to say how long, etc. because it is different for different people. Some people take longer, some sooner. (and neither of them is good or bad, however long it takes you)
Yes, as a matter of fact, our speaker next Thursday at the Sales Seminar is Clear, and there should be some more staff there that is as well, but at least him.
Yes, you get rid of the reactive mind.
I am not Clear, I am en route. I explained this in a previous email. I am on my grades and have spent $2500 so far, but I am co-counseling (auditing) You can ask Mitch how much he spent but you will spend much less. It is taking less time then it was and ours prices are reduced 30 %.
No, Dianetics doesn't state that, where do you hear that? There is A LOT of false data about Scientology out there, so much that that is why I am pretty certain Lawrence Wright's book is also false. He read a book by L. Ron Hubbard and then wrote his own interpretation of it, at best. You are better off with the source.
I sent you links on what Dianetics says about Clear.
Everyone can go Clear, there is no one it doesn't work for and you will definitely make it.
You are very welcome.
Yyyy
————
Hi Yyyy and thank you again for helping me understand this more.
I did manage to call the Org in LA and talked to guy there. He said you don't get rid of your reactive mind but you do enough auditing to realize that you are mocking up your reactive mind up but can stop it and control it.
Simply stated, he said – You just do enough auditing so that you see how your reactive mind works and then you stop dramatizing the parts that are negative and destructive. He said it was pretty simple – just don't talk about negative things and do anything bad to anyone and that was basically all a Clear is. It was not a big deal. He did not think it was worth the money charged and he was Clear after reading Dianetics at home. He said they still get sick and upset – nothing really changes but they can become a bit more arrogant. I did not understand that stuff.
He told me some people spend 10,20,30 years going Clear and will spend up to $500,000. He said most people don't do that thing you are doing because it takes too long, there are no twins available and most small Missions and Orgs don't have the staff to bring someone up to Clear. He recommended that I not put money on account at a Mission or an Org – I will end up not being able to use it due to lack of staff. What has your experience been?
I was so happy he gave me the hot tip – I thought I would pass it on to you. No need to waste any more of your time – you can just say you are Clear and don't complain about anything.
Anyways – I am sure I don't want to go Clear now that I know that. You probably did not know it – the guy has been in for like 40 years.
I will start that book by Lawrence Wright. I think it is good to look at all angles and views. That is what Budda teaches. Don't believe anyone – think for yourself and do your own investigation and research about things and life including people. It is how I roll. 😉 Don't mean to be a jerk – but lots of scams out there.
By the way, where did you get the information that he read a book on L Ron Hubbard and then wrote his own interpretation of it?
Yyyy – when you say things like that – it makes me wonder about Scientologist's.
I don't mean to be rude Yyyy – but I thought Scientology was the science of "knowing how to know" – an applied religious philosophy?
That it is a precise science and that Scientologist's look – they don't pass rumors and they think for themselves. They also speak freely and think freely. They don't suppress others and they, themselves are free to talk about anyone on any subject.
Now, I don't mean to sound shaming (I am not – I promise). But – You just passed on a rumor and did not do any research for yourself. Why would you do that? I am really curious. Who cares really – but that struck me as an odd thing to say. Why don't you read the book and decide for yourself. THAT is what I thought Scientologist's were. At least based on the websites.
I feel by now we can be frank with each other. I feel I can speak freely. You can too with me. 😉
I know you are excited about the Sales Seminar and so am I – but I am just trying to get facts to make a decision.
Bear with me and please don't feel bad about this – the Buddha would say – "just notice – no right or wrong – good or bad" so why did you say that? It sounded too defensive.
Here is what I found out about Lawrence Wright and the Book "Going Clear" –
Lawrence Wright is a Pulitzer Prize Winning Author for General Non Fiction. He wrote 7-8 other books.
I did some research on him and he wrote the book: "The Looming Tower" Al Qaeda and the Road to 9/11″. It spent 8 weeks on the New York Times Best Seller list. This guy is no chump. LOL One famous publisher pronounced his book one of the best 100 non fiction books ever written.
Among his peers Mr. Wright is known for his thoroughness. He is known as a fact checker to the point of annoying his assistants but he does not see that as a fault.
Now – I don't know if this is a good book about Scientology or negative. By your response – I think you think it is negative. Why don't you just read it and tell me what is not true and what is true about "Going Clear"? I would like to know what you think about it?
I saw some reviews that said Scientologists were not allowed to read books like this? Is that true?
Please tell me the truth Yyyy – I don't want to get involved in anything that is going to tell me if I can read something or not. I believe in free speech and freedom. I am sure you do too.
We got off track but this is important to me. I still want to come to the seminar, if you are not too mad at me. Get that book and read it and let me know if Lawrence Wright did appropriate research?
Write back – okay?
Best – Xxx
————
Hi Xxx,
I did looked up the Lawrence guy. What I said was "He read a book by L. Ron Hubbard and then wrote his own interpretation of it, at best." I was being optimistic. What he did was interview people who read books by L. Ron Hubbard.
If I can throw the same thing back at you, how is reading a book by someone who talked to someone (very thoroughly and well) who read a book on a subject not believing anyone and doing your own investigation and research about life and people?
If you want to learn about Lawrence Wright's interpretation on other people's interpretation on Scientology then it would be a perfect book, I just didn't think that was what you were trying to observe here.
I very much agree with what you say, I just don't see it in what you do, maybe we are applying the same principles differently. I was interested in Scientology, so I went into a Church and took a course. A few years ago, I was very interested in horses, I took riding lessons and then found it wasn't all that exciting, so I haven't gone since. That's my idea of thinking and observing for myself. That's Scientology's idea of thinking for yourself, if that's not your idea, then no, this is not for you.
If I wanted to know what Lawrence Wright thinks about Scientology, I would read that book, but I'm not. It is a negative book on Scientology (I know this because that fact is on his website). It's not a lack of ability to think for myself.
Look at it this way, you are a Buddhist, it has changed your life and is invaluable to you. What if I were to tell you that Buddhism is a scam? What if I were to tell you that I am reading a book that proves it and dare you to read it as well? What if I were to say there was a very acclaimed author who interviewed people who tried Buddhism and it didn't work for them and so wrote this book proving it? Would you read it?
I should hope not, because you KNOW what is true for YOU. You observed it directly, for yourself and it saved your life. Who am I to tell you what to think for it?
I can see you are a smart person and again, I don't hate you.
But I feel very sorry for the person you talked to. Again, I like to observe things for myself and 18 years in Scientology has never shown me something like that. The LA Org's number is 323 953 3200 and the receptionist is a friend of mine, hasn't even lived for 40 years, so I don't know where you called…
All the best,
Yyyy
And here is another one responding to the pitch for the "limited edition" meters that Flag was trying to unload (red, blue and green):
 —
Hi Walter,
I'm interested in finding out more about the limited edition commemorative meters that are being used to raise funds for the planetary dissemination project. Are any still available? I'm hoping to donate toward several sets to use as Christmas gifts for my family (as well as a set for myself). I think they would make wonderful gifts while also supporting the most important cause I can think of. Can you tell me what they cost individually and in sets of 3?
Peter
——
The limited edition commemorative meters are funding THE biggest dissemination outreach project
for Dianetics & Scientology in our history: Our own Television & Radio broadcast station.
There are 500 of each color. They come in a beautiful case with the matching Trouble shooter.
The donation is $ 15,000.– with $ 9,000.- being a tax-write off.
(on a regular meter there is no tax-adventure).
You are right. It would be a wonderful gift and at the same time that energy is going into a project
which WILL GET SCIENTOLOGY INTO THE MAINSTREAM.
The whole property has 11 buildings, close to 5 acres.
I would like to talk to you as there is more data you absolutely need to have but I can't put on an
——
Hi Walter,
Thank you for the information. Are there enough left for me to purchase 3 complete sets plus a single blue meter? Given that they are limited editions and going toward such an important cause I imagine they're going fast! Let me know as soon as you can and I'll begin arranging the financial details.
——
thank you and yes we have enough sets left plus a single blue meter.
These limited editions are all numbered edtions.
#1 – 100 are only sold in full sets.
obviously someone can choose a number which is higher given
that that number choosen is still available.
Yes the meters are moving fast now. Broad promotion (international mailings etc.)
 only started a couple of months ago and sales are picking up considerably.
Just today in the afternoon we sold 2 full sets so far. Public are obviously
thrilled to support the project as well receive a beautiful limited artifact
My cell number is below or you can also call 727-638-9192 and reserve your
——
Thanks so much for the data Walter, give me a couple of days to shuffle some finances and I'll call you to get this finalized. I'm so excited to be able to help with this important dissemination project! Just imagine how wonderful it will be when we are broadcasting non-stop theta comm over the airwaves, the orgs are sure to be flooded with new public!
——
Thank you very much and you totally right regards what it will do regards reaching new public with
There is one important thing I wanted to clear with you. Have you ever paid Flag for services or where
are you on lines. This is important. I checked in our Flag Finance system and your name doesn't
Please answer that question or call me on my cell number.
——
Hi Walter,
I'm currently onlines at LA org (one of the reasons I'm so excited about supporting this project). I've never done services at Flag before. That's on my BP for soon though!
I've just about got things set up on my end to pull the trigger on this. I should be calling you tomorrow afternoon or evening. So excited!
——
This is great news. Yea, LA org is a great org and with recent changes it's a complete new
level of activity to say the least…….
Are you doing auditing or courses?
I am definitely looking forward seeing you here at Flag. That's a totally new world when
you step in these amazing new FLAG BUILDING.
call me anytime with any questions as needed. I want to make sure the trigger is oiled well so
there is no delay when he get's pulled. 🙂
——
Hi Walter,
I'm afraid I'm going to have to put this cycle on hold while I look into some things I was made aware of yesterday by a good friend. It seems that the retired CO of Flag, Debbie Cook, has made some rather troubling allegations about altered tech, criminality and an excessive focus on fundraising at the expense of the tech at Flag. Moreover Flag is also being sued in federal court for fraud for misusing donations by 2 former parishioners. This news is very disturbing to say the least as it casts serious doubts upon the honesty of this fundraising campaign.