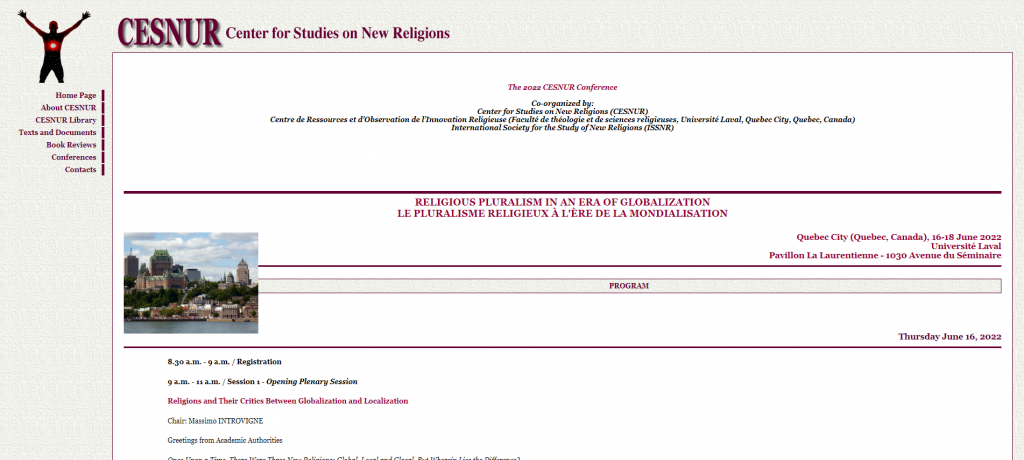 The same, tired old band of cult apologist "academics" are holding their annual conference next week in Quebec, Canada.
They are familiar names, led by Massimo Introvigne, one of the main beneficiaries of much scientology funding over the years.  We did a Fair Game podcast about these cult apologists with Chris Shelton
The reason for putting "academics" in quotation marks is that they do no real research or study. They accept information provided to them by scientology, reject anything that comes from "former" members (apostates) on the basis that one of the founding apologists, Bryan Wilson of Oxford University, stated such testimony could not be relied upon.
They ignore facts and evidence if it is inconvenient to the conclusions they need to make to remain in favor with the "NRM's," as this is their niche in the world. They are like holocaust deniers — if you derive your living and "status" by attending conferences and gatherings of those who want to hear the holocaust is a hoax, you don't want to examine the facts too carefully, but spend a great deal of time working out how to explain away the obvious.
Of course, scientology is a feature of this conference — the first session on Day 1:

I would love to be a fly on the wall to hear what Donald Westbrook comes up with in "reassessing" L. Ron Hubbard's life. You know he is going to ignore a lot of very inconvenient facts about Hubbard — his family, abusive policies, vengeance, lies about his life, military career and even the circumstances of his death (especially the testimony of the person who was with him, Sarge who was never an "apostate"). But with everyone in attendance being like-minded, he isn't likely to get any push-back on whatever conclusions he arrives at.