This week we talk to our old friend Chris Shelton about cult apologists. These are the people who make a career (often lucrative) out of offering expert academic opinions in support of "New Religious Movements" — cults. It's a racket that scientology has used to gain credibility. We cover a lot of ground here. Chris has recently published a series of articles on this topic on Tony Ortega's blog — they are well-worth reading.
Chris also has a podcast that is worth subscribing to on YouTube:  Sensibly Speaking Podcast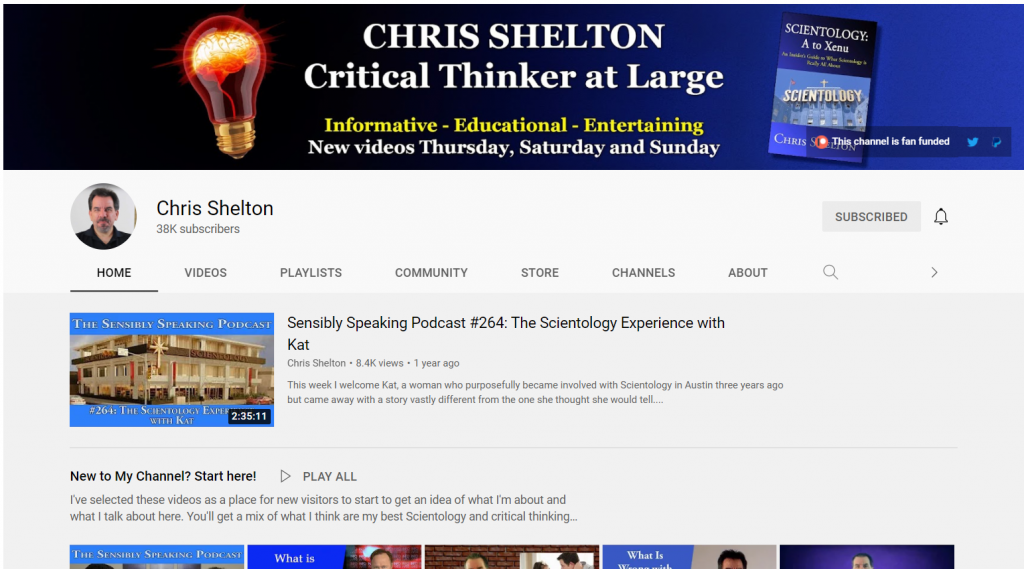 We mention the scientology STAND League — the OSA operation that pretends to defend religious freedom and human rights, though it is actually a vehicle for religious hate directed at those who choose not to be scientologists and tell the world what really goes on inside scientology. Stefani Hutchinson, at her excellent blog: Confront and Shatter, has regularly torn apart the hypocrisy of the STAND League.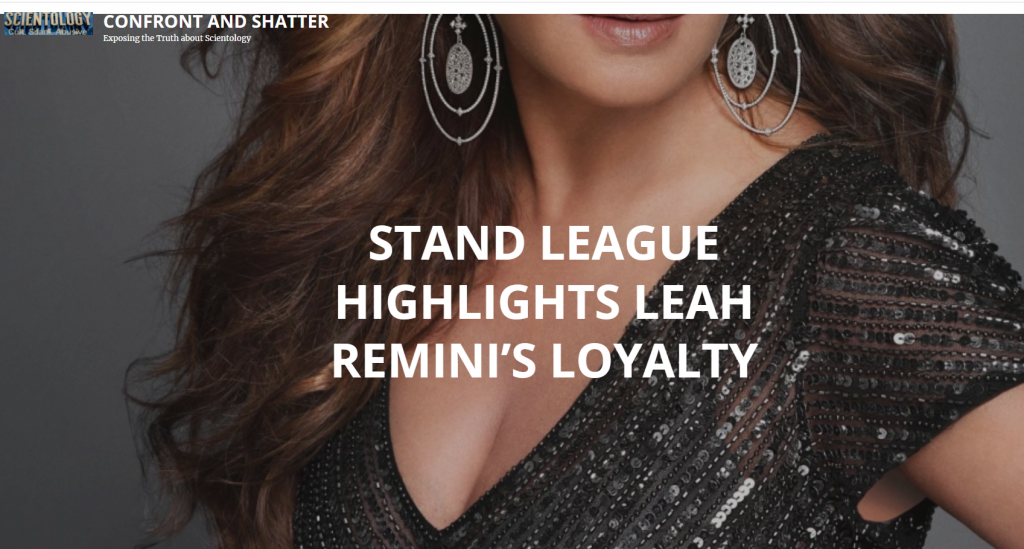 Chris' articles on Ortega's blog recently:
Academics who ignore defectors as 'apostates' will never see Scientology for what it is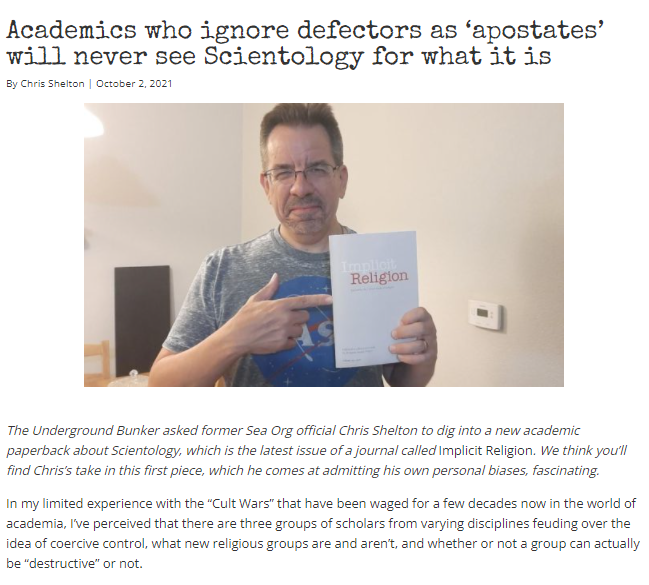 Is it really possible to study Scientology and ignore the people who were damaged by it?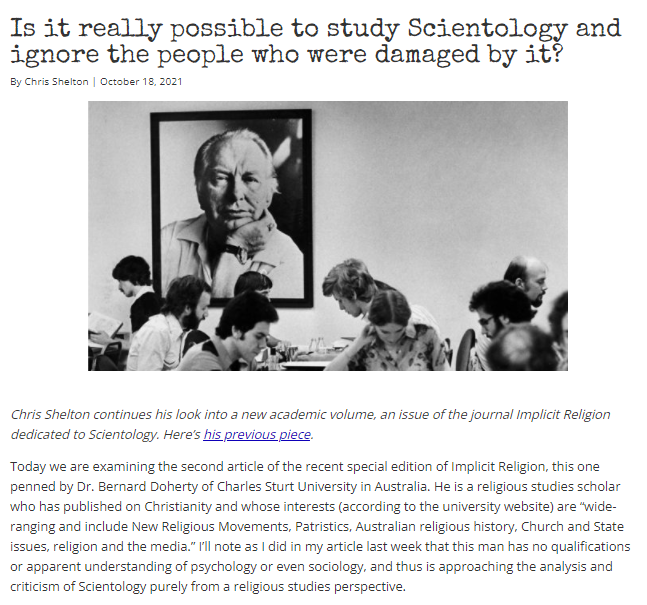 Religion professor complains that no one wants to hear the good news about Scientology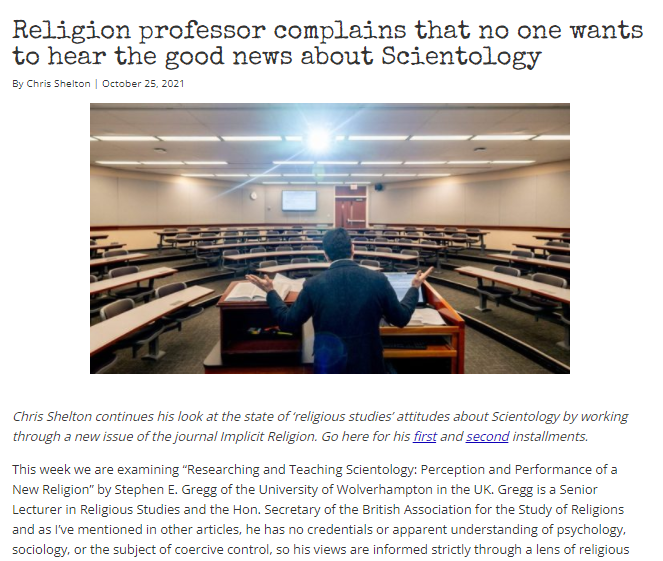 Profs looking at tiny groups of American 'indies' miss Scientology's big issues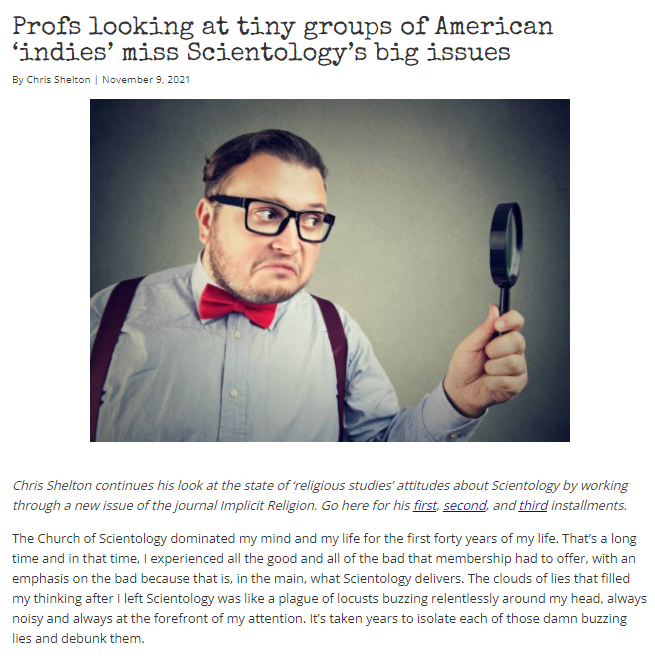 Scientology's academic champion: An eager copyright attorney who shills with alacrity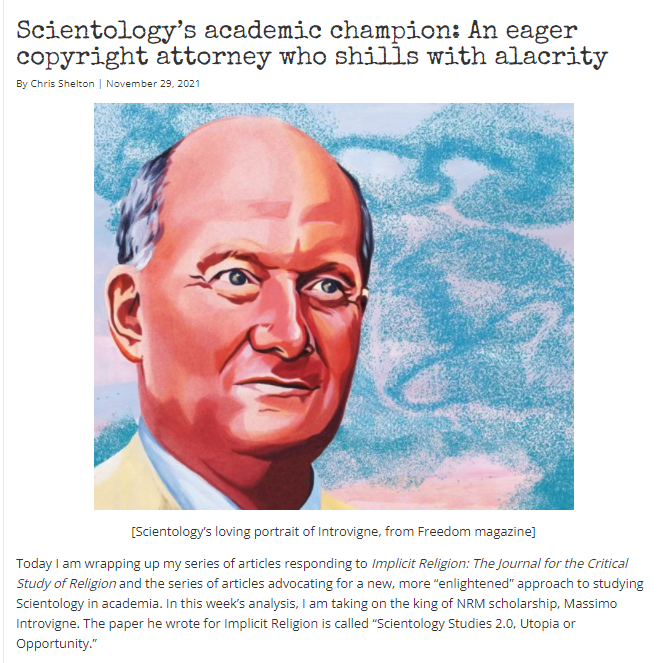 We mention a number of people….
Professor Bryan Wilson of Oxford University: He was President of the International Society for the Sociology of Religion and wrote several influential books on new religious movements. He was the godfather of religious scholars on "new religious movements" and popularized the idea that "apostates" (ie former members) offered up horror stories that could not be believed.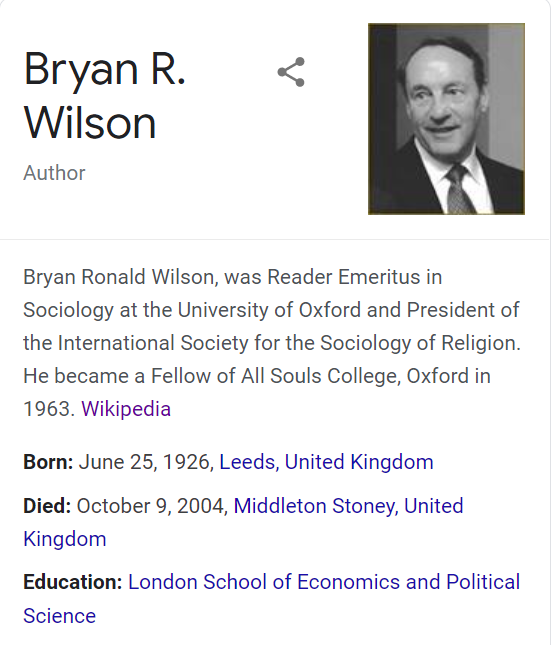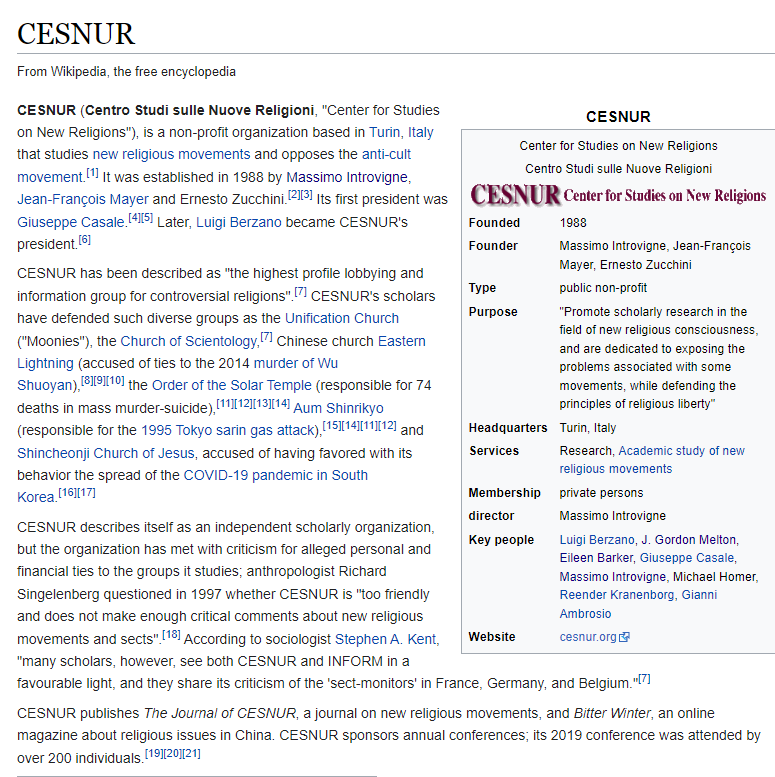 Massimo Introvigne — see also the article from Chris Shelton above and also the articles on Tony Ortega's blog concerning him and his attacks on scholars who expose scientology.
The Remnant Fellowship.org website featuring cult apologists Gordon Melton and Donald Westbrook responding to the HBO documentary about Remnant Fellowship The Way Down