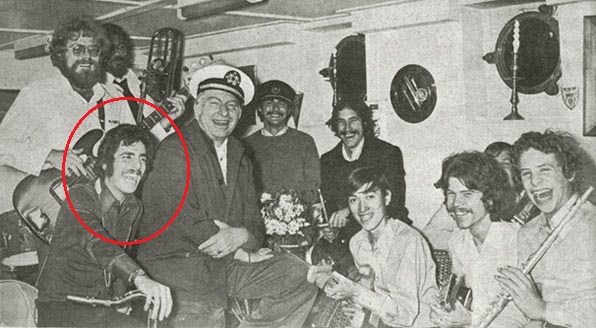 My old friend from the Apollo, Neil Sarfati alerted me yesterday that he had finally "made the big time."
He didn't mean he had a new number one album of his sax playing, he was referring to becoming a target of the STAND League haters.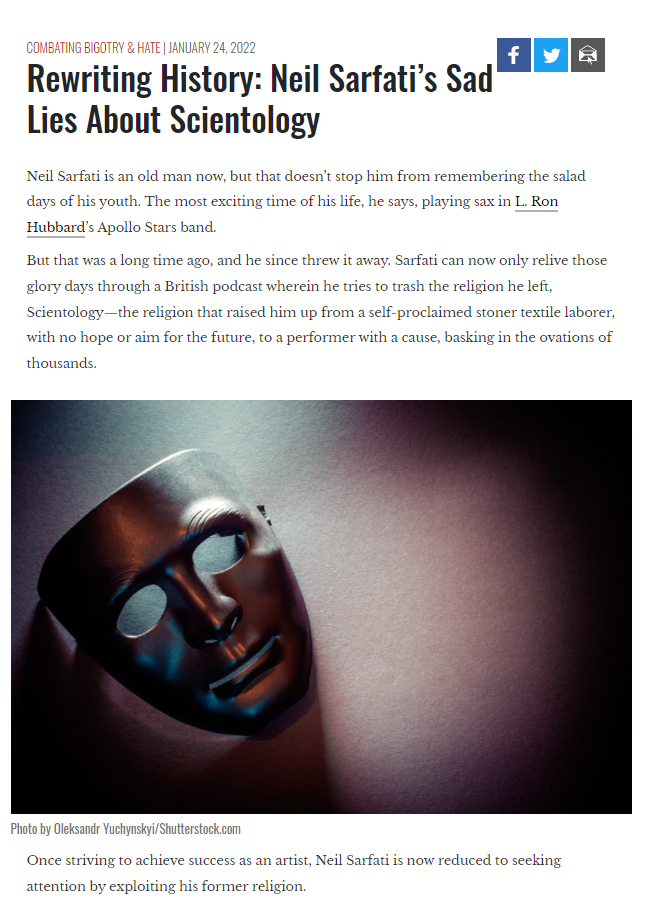 It's familiar stuff from STAND buffoon Martin Landon.
First, if you have not do so, you should listen to the interview Neil did with the BBC Outlook program. I link to it below.
It is very even-handed, mild-mannered and rather gentle on L. Ron Hubbard and life in the Sea Org back in the days of the Apollo. But because Neil is a no longer a cult member and doesn't display the required fawning adulation of the Old Man, he comes under fire from the Hate League as a bigot. It's almost amusing to watch someone pile scorn on another, without any basis in fact, while proclaiming to be the holier than thou arbiters of who is a hater/bigot. The irony is lost on them
Martin Landon resorts to the usual scientology tactics, starting out with some name-calling and proclaiming Neil is "reduced to seeking attention by exploiting his former religion." You can be sure that after thirty or more years of saying nothing, the accusation of this being the act of an attention seeker is just bizarre. And how does one "exploit" scientology? That assumes there is some positive reputation to cling onto to give oneself a boost. That's pretty funny.
Landon then relies on the tired refrain that scientology pulls out when they have nothing else to say:  "apostates all lie," a twisted interpretation of their paid expert Bryan Wilson (for more on this, listen to the Fair Game podcast we did with Chris Shelton on this very topic).
Then Landon claims "we could pity him" — but of course he doesn't, he just continues to attack.
What is remarkable about this is that Martin Landon has NO CLUE about Neil's experiences. I don't even know if he was born when this all went down in the 1970's. He certainly was never on the
Apollo or in the Sea Org or in the RPF. But he just "knows" it's all lies.
Neil's recent BBC interview  (if you don't know, this is a hugely popular show aired on the BBC ll over the world):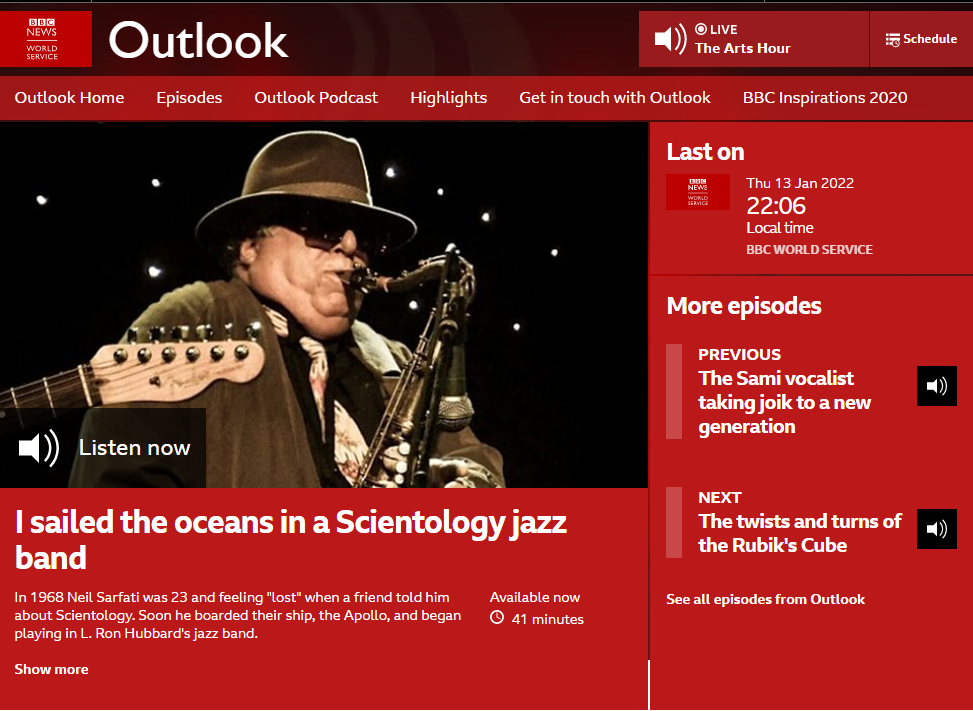 After the episode aired, Tony Ortega reported on it at his blog, with reactions from Neil about what was left out.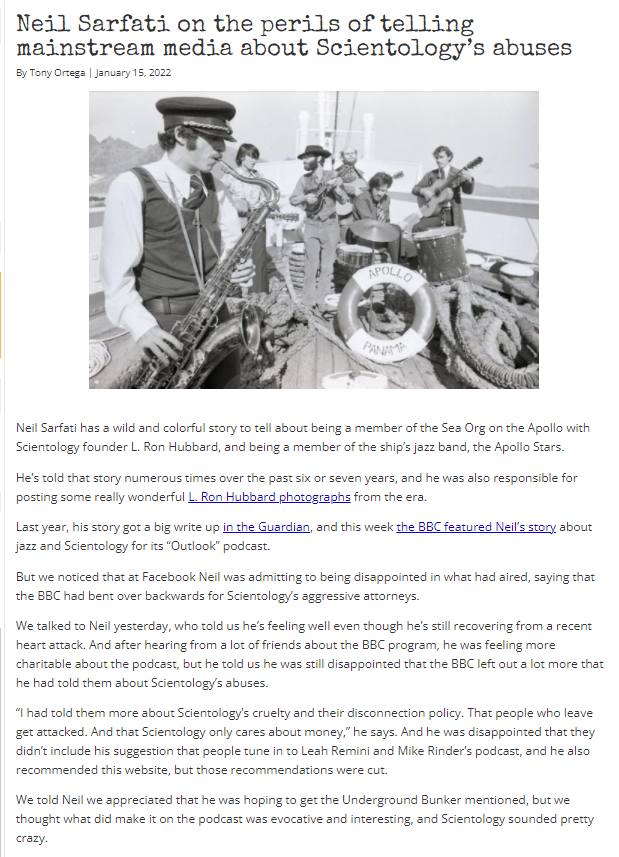 Neil was also featured in an article in The Guardian last year: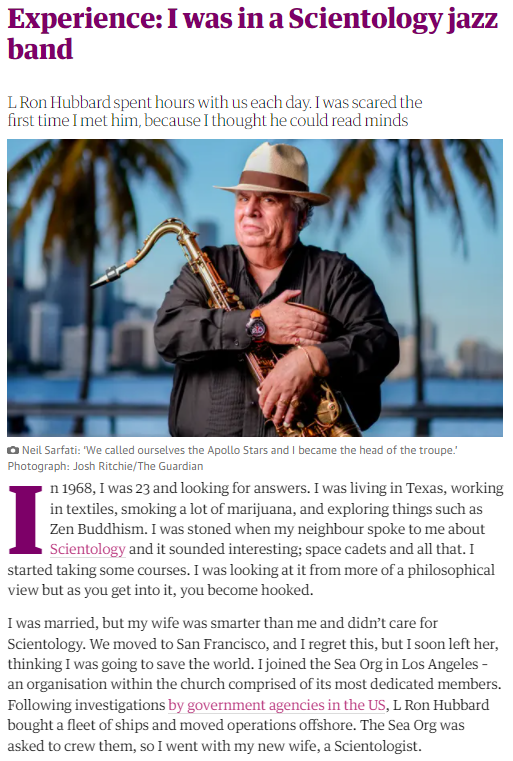 If you want to hear the Apollo Stars "Power of Source" album, it's on YouTube:
My final thought: Welcome to the Big Time Neil! Always happy to have new additions to the gang. It's a badge of honor to be smeared by the haters and bigots at STAND.