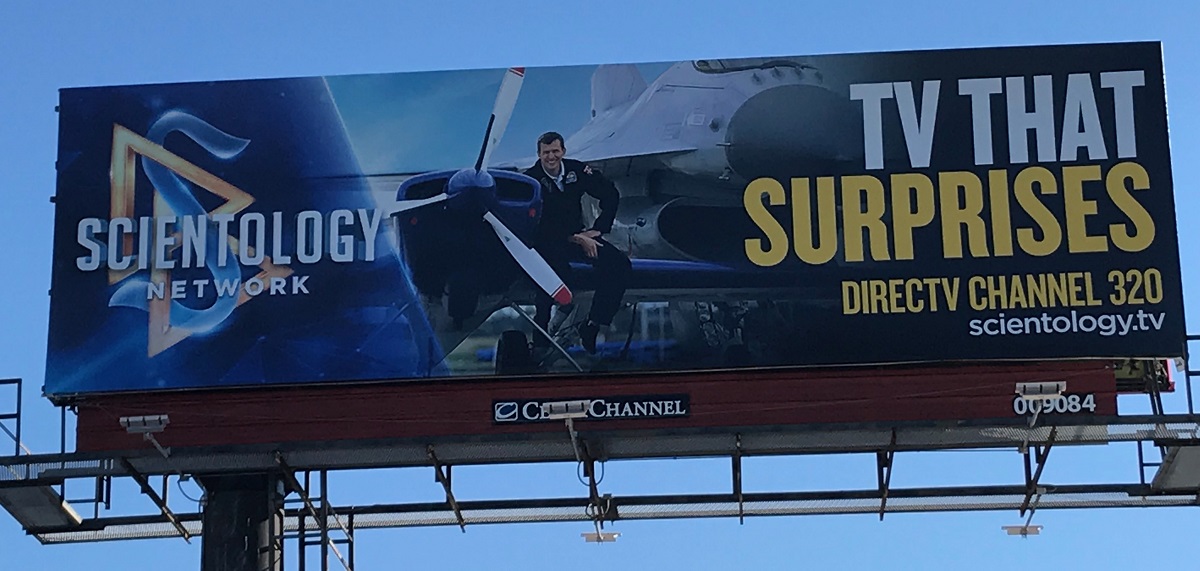 The Cult Shopping Network (aka ScientologyTV) seems to be in desperate straits.
The Flag OT Committee is begging for help to try to bolster the failure.
They need to know right now if all members have "gotten others to watch," "downloaded the App," "forwarded links to non-scientologists," and "invited people to attend showings."
Apparently their advertising on TV, all over the internet and on billboards isn't having the desired impact. So they will use the people that they know they can get to comply (those damn wogs are dictated by their reactive minds and are anti-survival so they don't listen and comply to watch the CSN) — their own people.
It's a top priority for the Flag OT Committee to get people watching it.  In truth, they should spend their time worrying about how many OT VII's have blown the level and that they still aren't close to reaching 10,000 EVER started. Or the fact that the "Mecca" is empty.  Or that they cannot round up any VM's for a hurricane that devastated a region just down the road.
All in all, things are not looking good for the most powerful team of OT's on the planet (according to them).
They are decidedly "at effect" of the world around them. Not very OT at all…