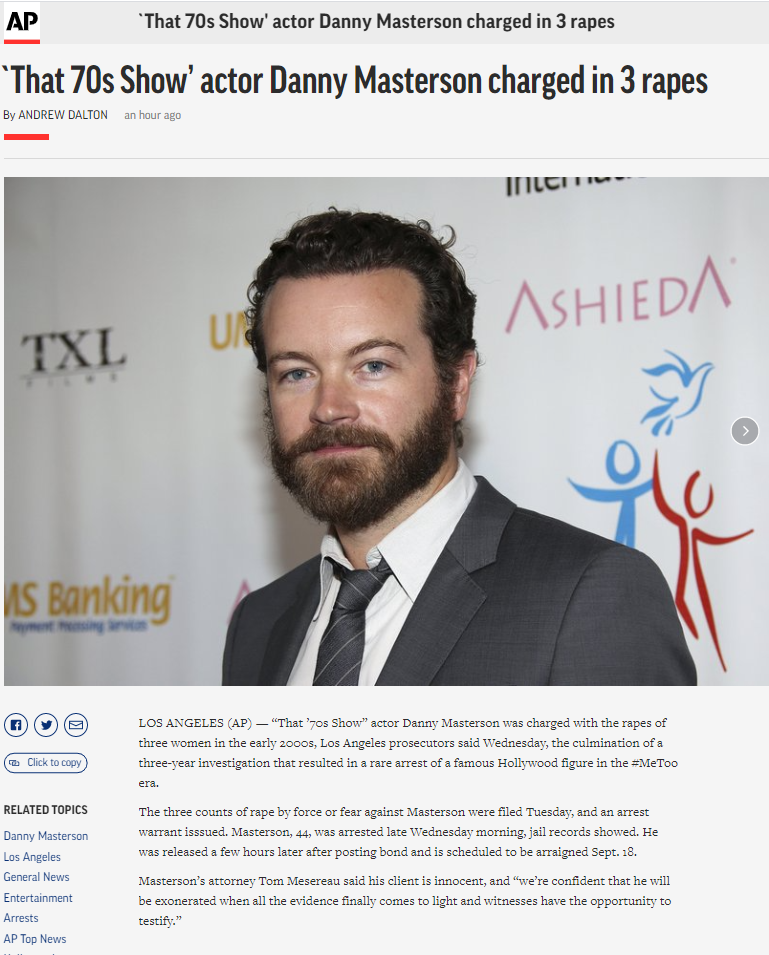 Anyone who comes to this blog is going to be interested in this development.
It is now all over the media.
There is a lot of coverage, including AP above, which guarantees that this will be picked up far and wide.
I am including a link here to the excellent summary on Tony Ortega's blog. He has had the most comprehensive and clear reporting on this matter from the get-go.
I can tell you, the victims are extremely happy. As are Leah and I. They will finally have an opportunity to have their day in court.
Jackie Lacey has been excruciatingly slow, but in the end, has done the right thing (we may never know what finally got her to pull the trigger, but I think the societal climate and her re-election campaign may have had something to do with it).
Jeffrey Augustine has just posted the LA County Sheriff booking document in the case.