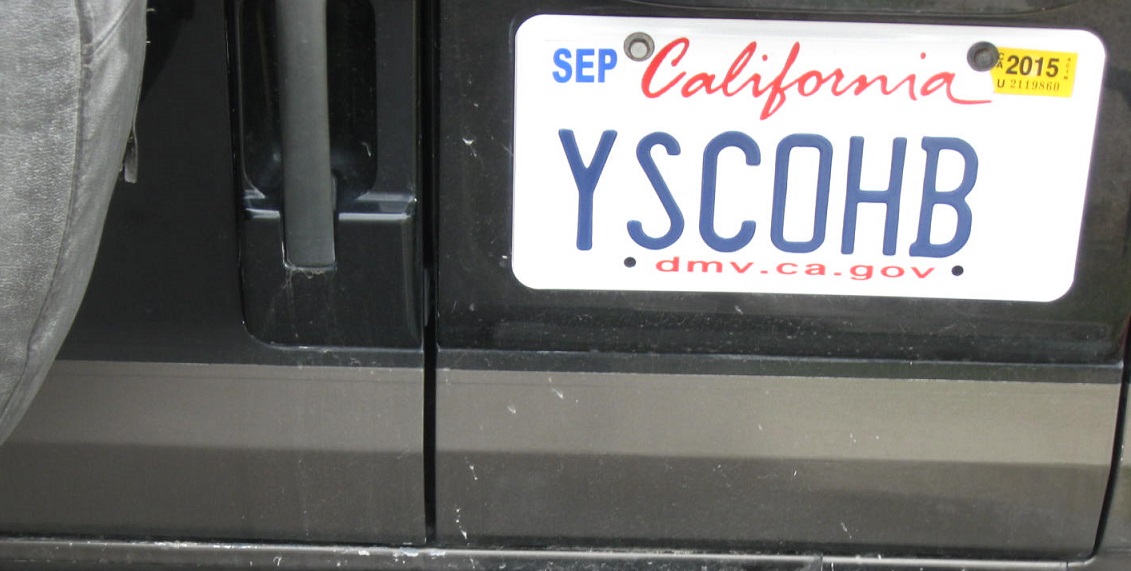 Could this be David Miscavige's newest vanity license plate?
The person who sent me this photo swears it is NOT photoshopped, that this is a real plate on a real car.
It's not really worth a post by itself, but I feel lazy this Memorial Day weekend and thought everyone might have a laugh in the morning and get their weekend off to a good start.
Perhaps Mr. David Let Him Die Miscavige might appreciate some other suggestions for plates to go on his BMW, Land Rover, Acura, Miata, RX 7, Saleen Mustang, Ducati, GMC armored van, Lincoln Navigator and whatever other assorted vehicles he has accumulated since 2007…
For anyone who does not understand the reference to YSCOHB read John Sweeney's book Church of Fear or you can cheat and read Tony Ortega's review of the book here.
UPDATE:
Marc Headley just sent me this shot that he took in Santa Monica. He titled it "License plate for all those who work for Dave."
I wonder who is going to be first with a "Xenu" plate?
Well, Ginger Sugerman sent me this….
Georgia has a Xenu plate 🙂