Frankly, I have been so busy with media interviews and other things I had to do in New York I haven't had a minute to think about a blog post.
I won't be announcing media beforehand so I don't help scientology in their efforts to harass and intimidate. They can find out when it comes out. They're going to be hit from all directions and have no idea what is coming.
Once again, thank you to everyone who has read or listened to A Billion Years and posted on social media, commented here and left reviews on Amazon. The responses are humbling and I try to read them all and I appreciate every one.
I want to leave you with this. An absolutely brilliant tweet Leah did last night, turning the "just read a book about it" deflection drilled into scientology celebrities into a message to buy my book: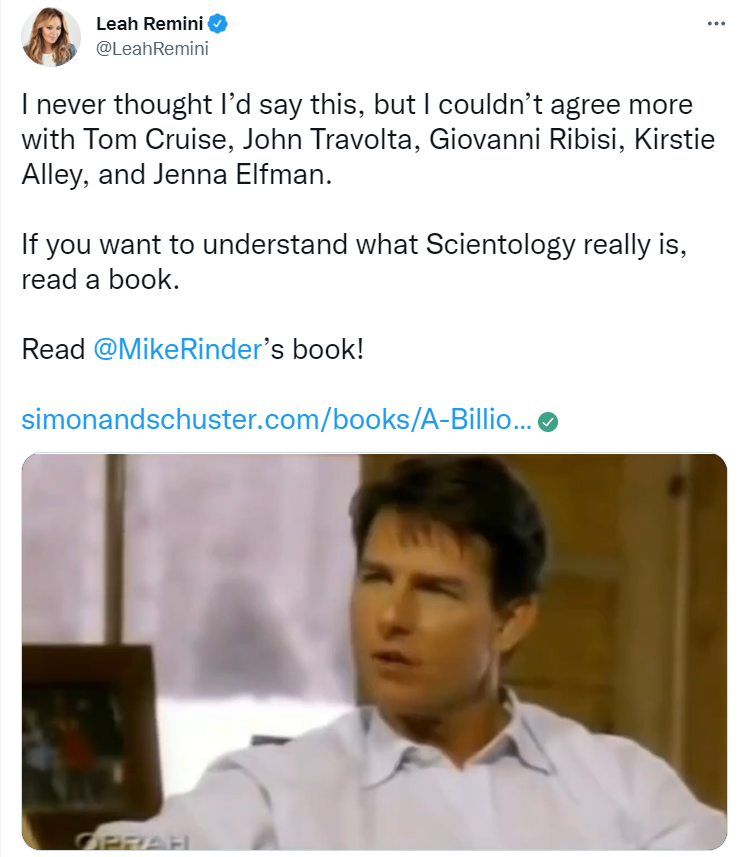 PS: Christie and the boys rode out Hurricane Ian and didn't even lose power. Those OT's did a good job of keeping Pinellas County relatively unscathed. But they still all need to report to ethics and make good with some cash for pulling in the Hurricane in the first place and inconveniencing the COB.