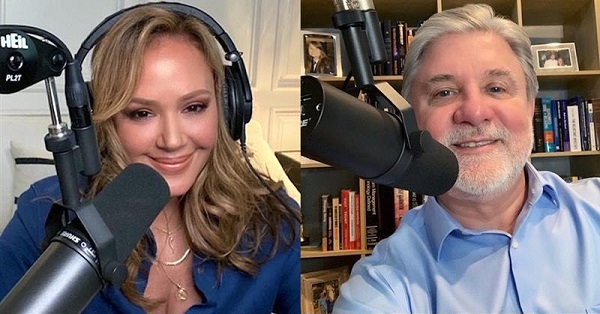 We answered more "Listener Questions" this week. These are some of our favorite episodes and we really appreciate the questions people send in. This one was especially fun and I think you all will enjoy it.
We talk about the last chapter of Hubbard's life which is documented in the Epilogue of Lawrence Wright's brilliant Going Clear. This is an excerpt detailing what Steve Pfauth, one of the handful of people with Hubbard at the end of his life had to say.
We talk about Hubbard's succession and mention the issue appointing Pat and Annie Broeker which Miscavige had recalled and destroyed: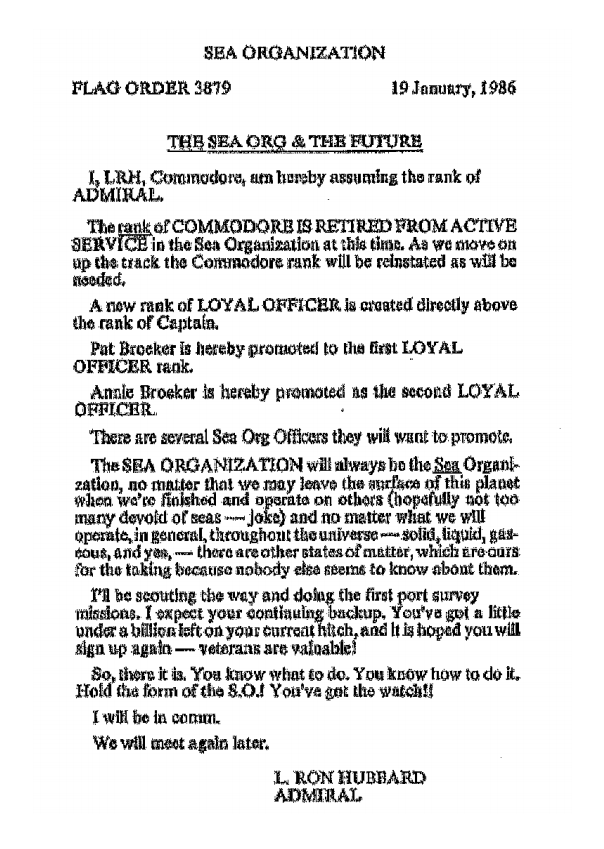 We answer a question about "Silent Birth" in scientology. This is the Wiki entry that gives more information.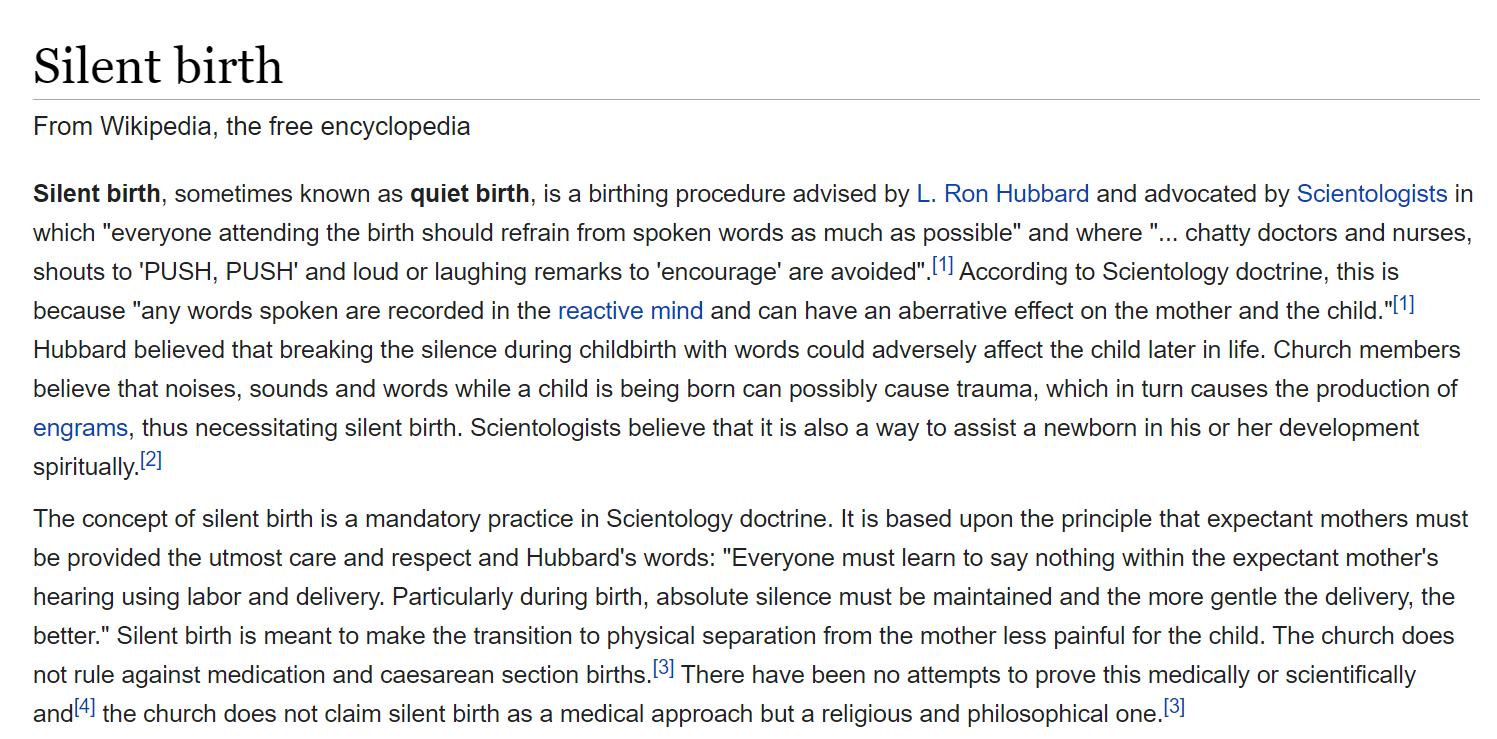 The US Supreme Court ruled in 1989 that payments for scientology services are NOT tax deductible (Hernandez v. Commission of the IRS) — this was then contradicted and overturned by the IRS exemption in 1993: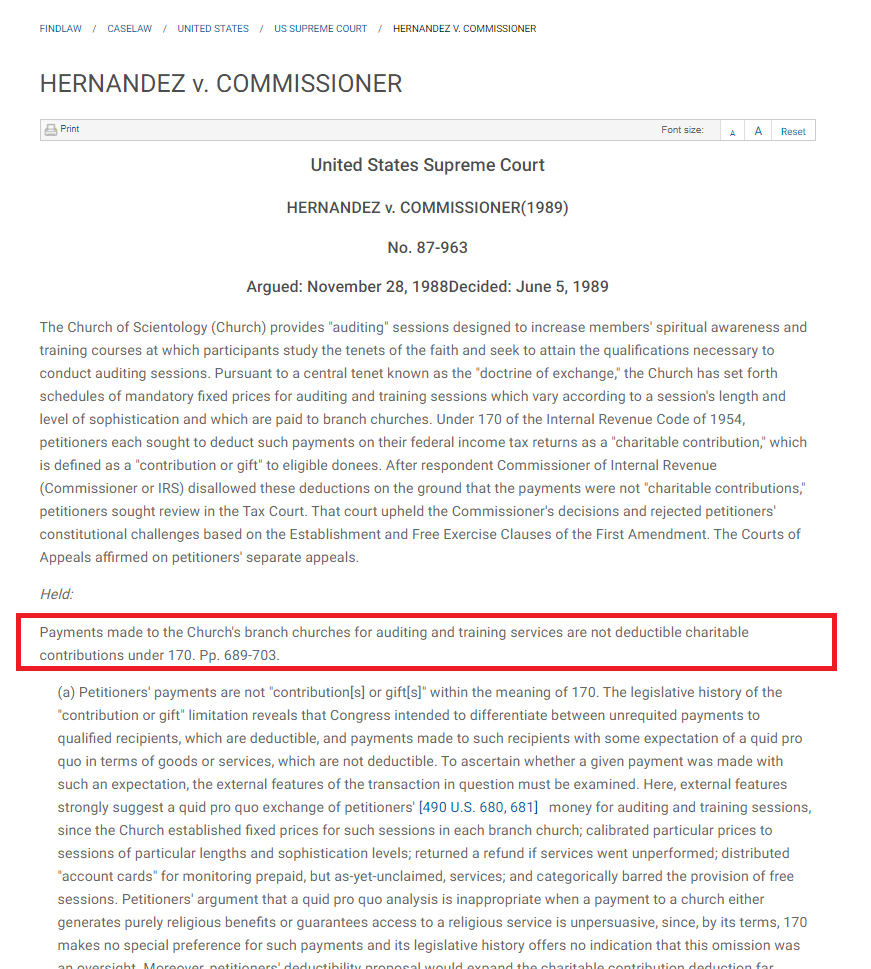 We also mentioned another case where a couple sought to have their payments to a school considered deductible because scientology payments for "training" are deductible. They were denied because they're not scientologists so the unique deal with scientology isn't applicable to them (Sklar v. IRS Commissioner) and the LAW is contained in the Hernandez decision mentioned above. So, Hernandez, a case about scientology deductions prevents non-scientologists from claiming deductions, but it is no longer applicable to scientology. Make sense out of that.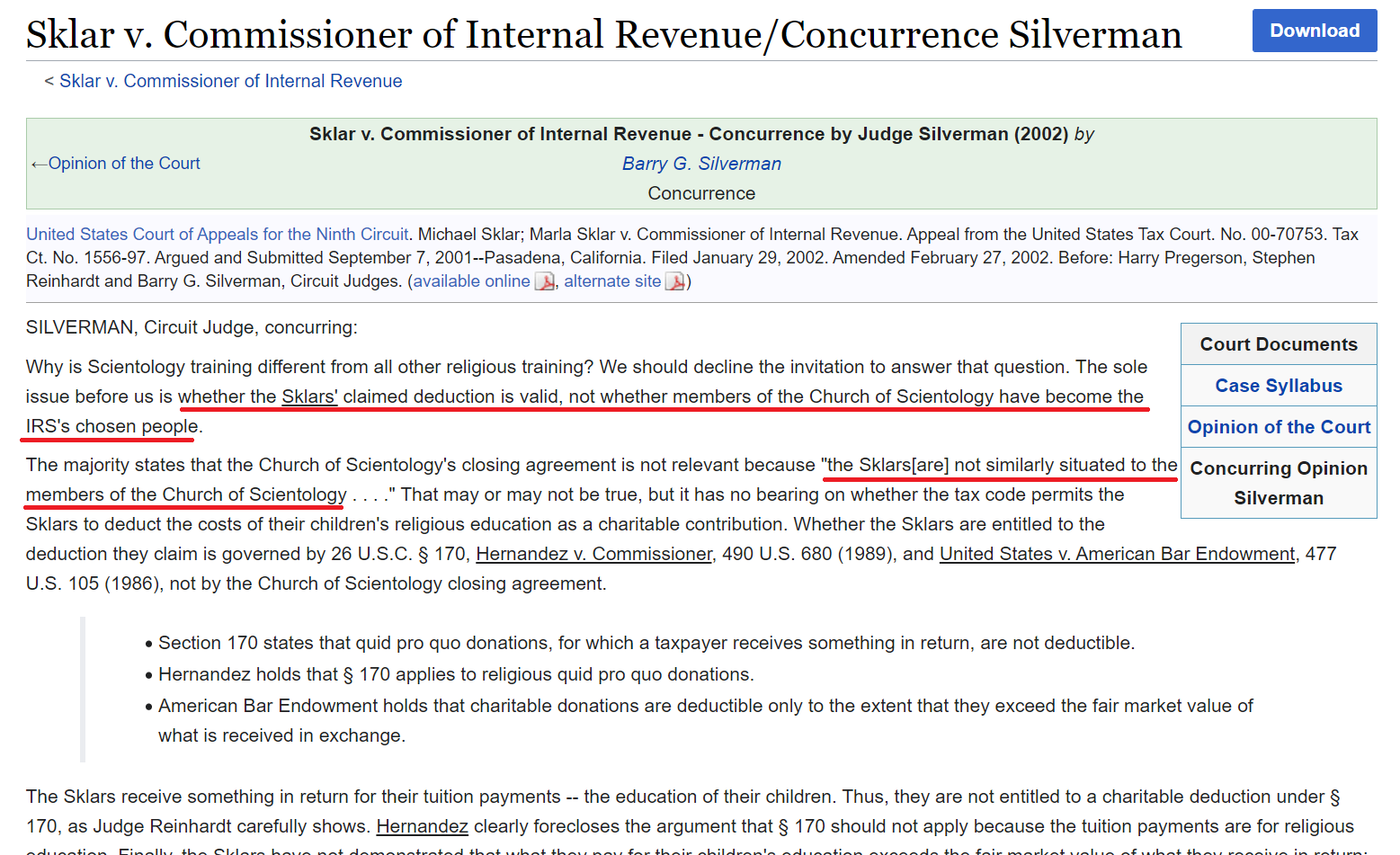 We mention the big lie scientologists were told that Hubbard causatively and willingly "discarded the body" at "complete cause" to continue his "OT research" "exterior" without the impediment and encumbrance of the flesh after "accomplishing everything he set out to do."
David Miscavige, Pat Broeker and Earle Cooley recounted this story at the LA Palladium event that told the world Hubbard was dead.
These are some of the houses that have been built in anticipation of Hubbard's return to the Sea Org — after all, the motto of the Sea Org is "We Come Back":
"Bonnie View" — Hubbard's home at the Gold Base:
The Whispering Winds ranch, Creston CA: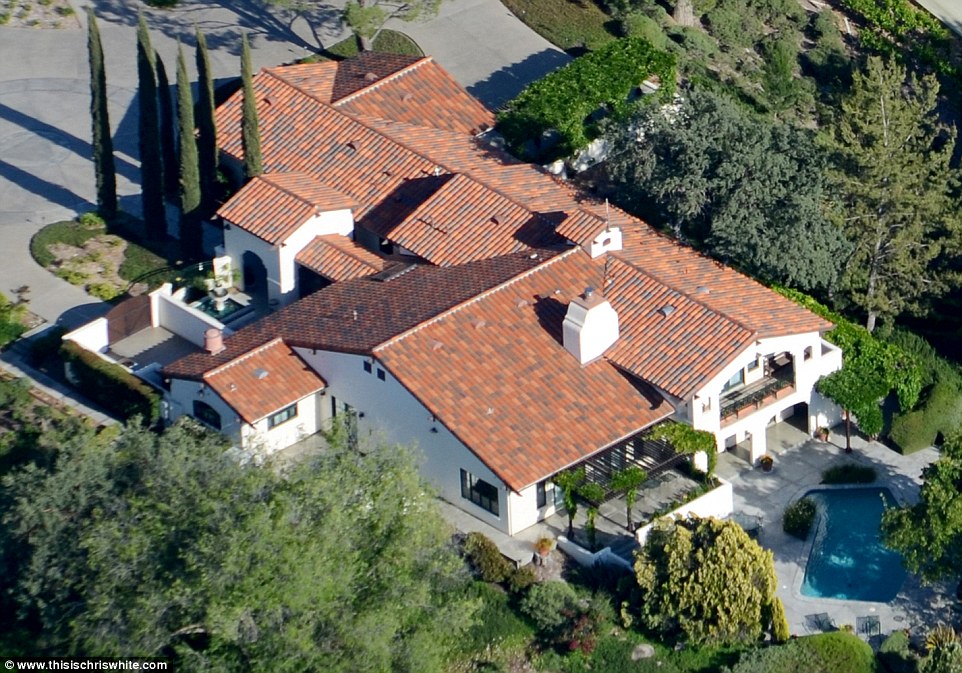 Tremontina NM: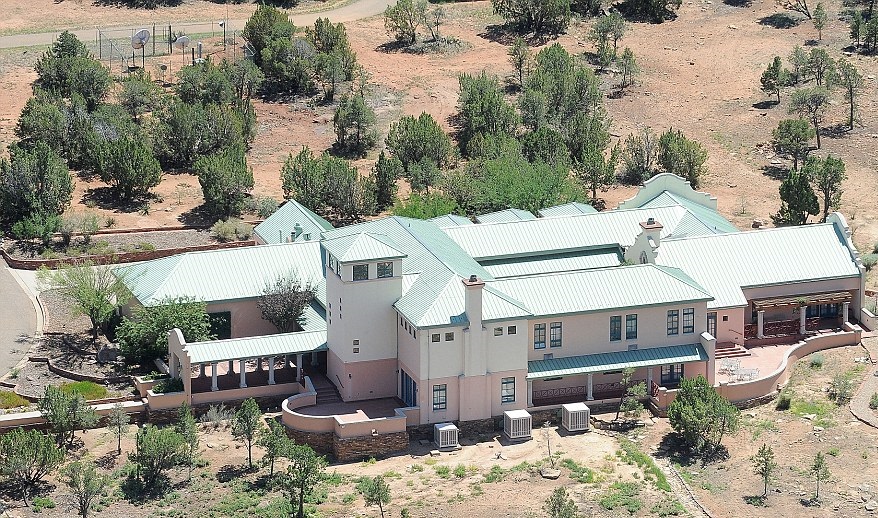 Tuolomne CA: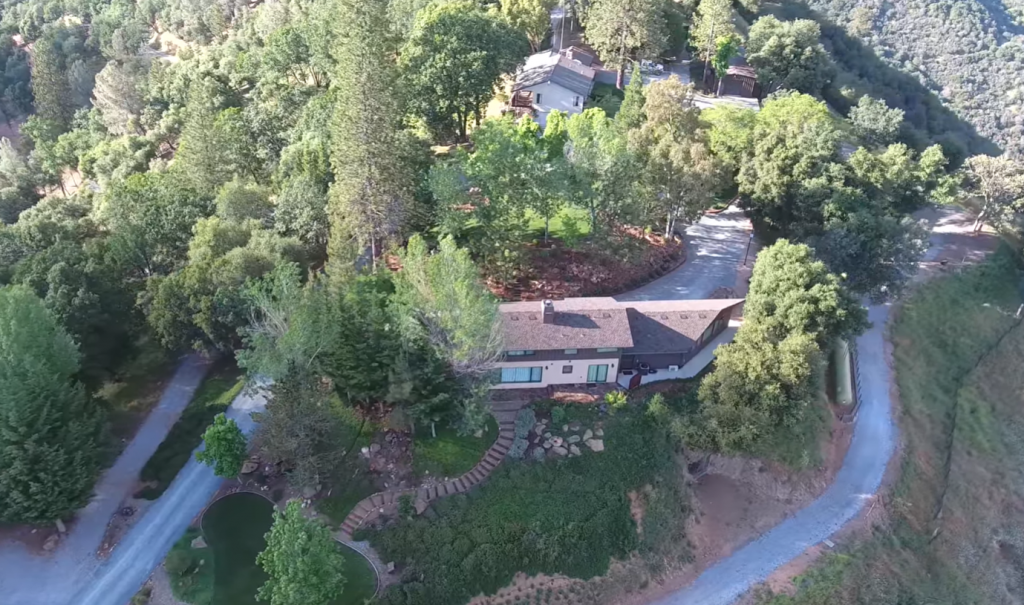 Petrolia CA: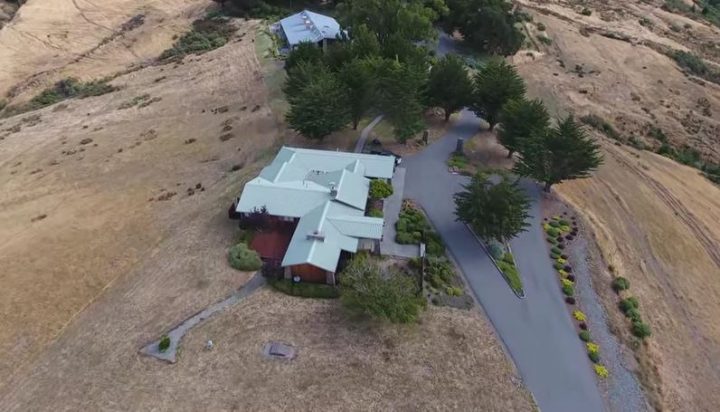 Rim of the World CA: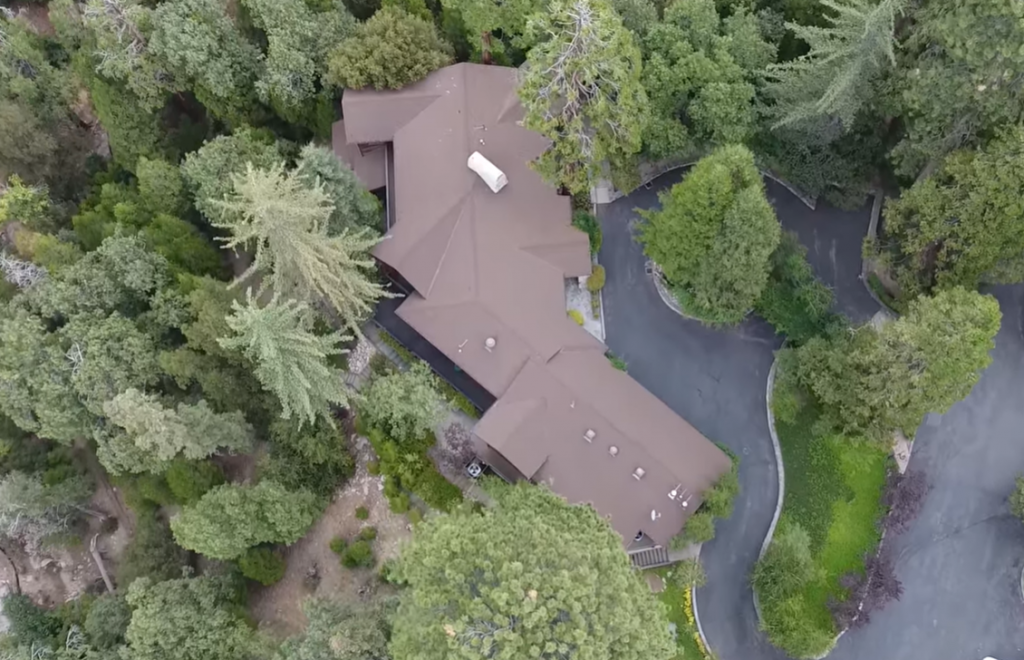 We also talked about the documents scientologists, especially Sea Org members, are required to sign, including one that stipulates you will be taken out of psychiatric care and that scientology can hold you against your will: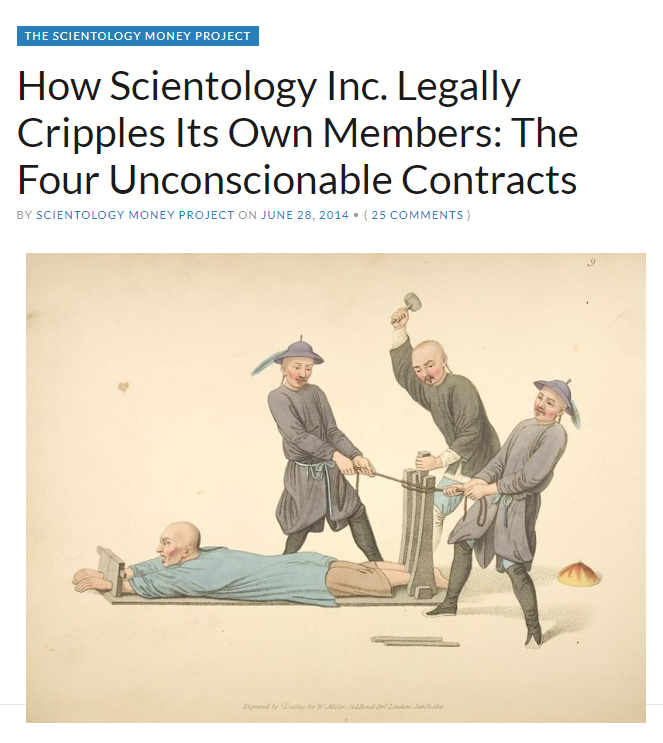 We answer a question about what happens when a scientologist dies — they are cremated. Hubbard expressly stated he wanted his body cremated.
This is the scientology Funeral Service.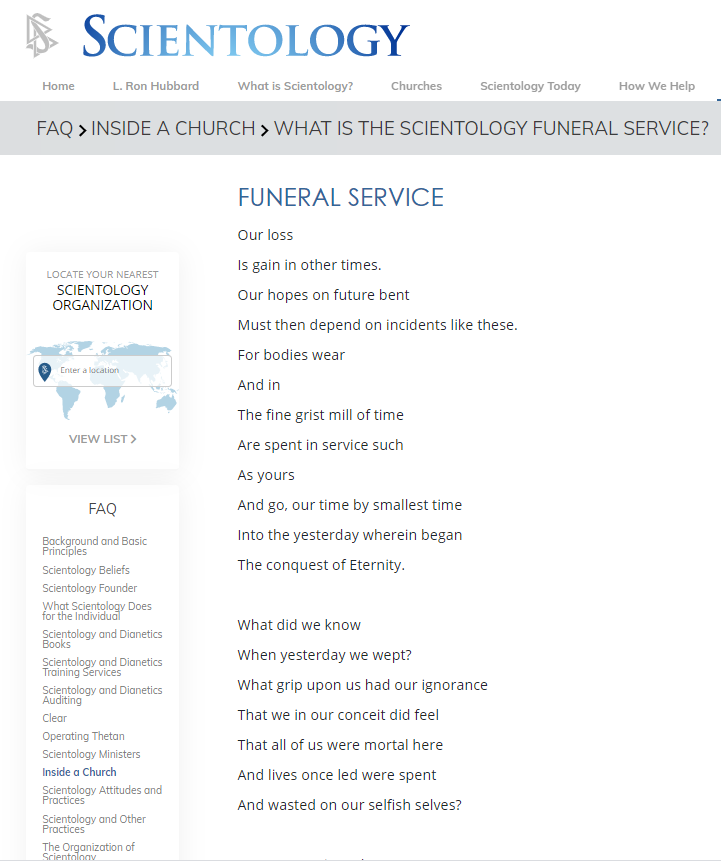 And finally, the Oxford Capacity Analysis (OCA) personality test used by scientology to hook new people.