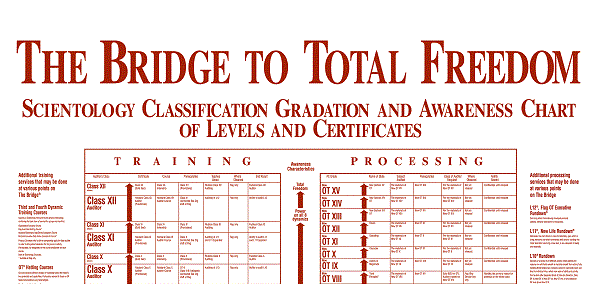 This week we are joined by Leah's mother, Vicki, to discuss the OT levels. Vicki achieved the very pinnacle of scientology auditing, doing OT VIII on the scientology cruise ship Freewinds. We talk about the earlier OT levels and our experiences on them and then Vicki's recollections of OT VIII. Suffice to say, it was underwhelming.
This is the Freewinds, the only place you can do OT VIII – her usual location is tied up at a dock in Curacao or Aruba. For the last year or more it has been Aruba: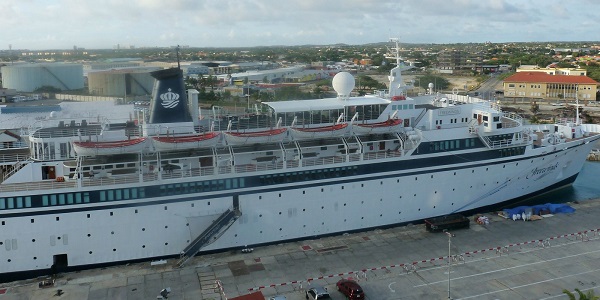 Here is some background information from an earlier post: The Real Story of the Freewinds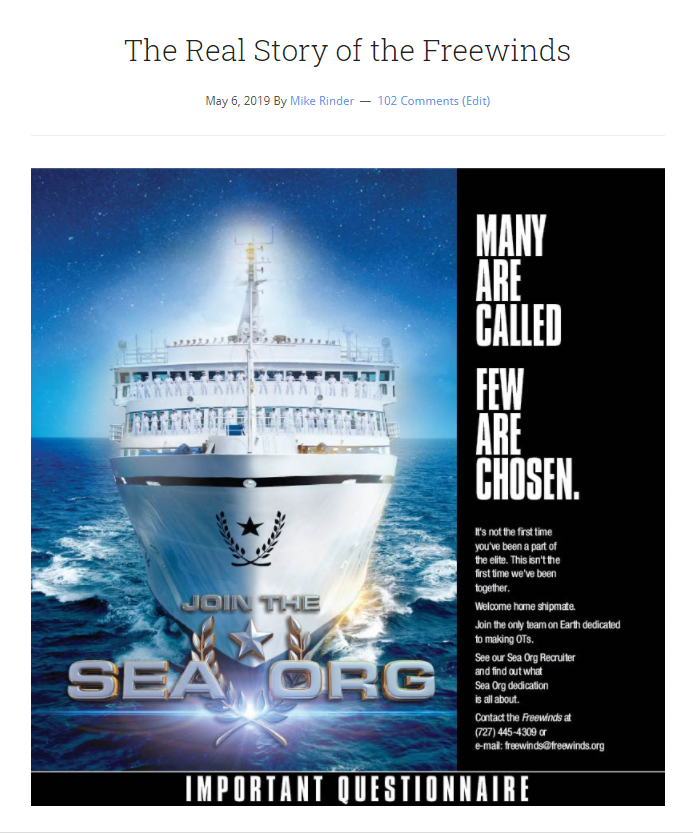 The OT Levels section of the Bridge: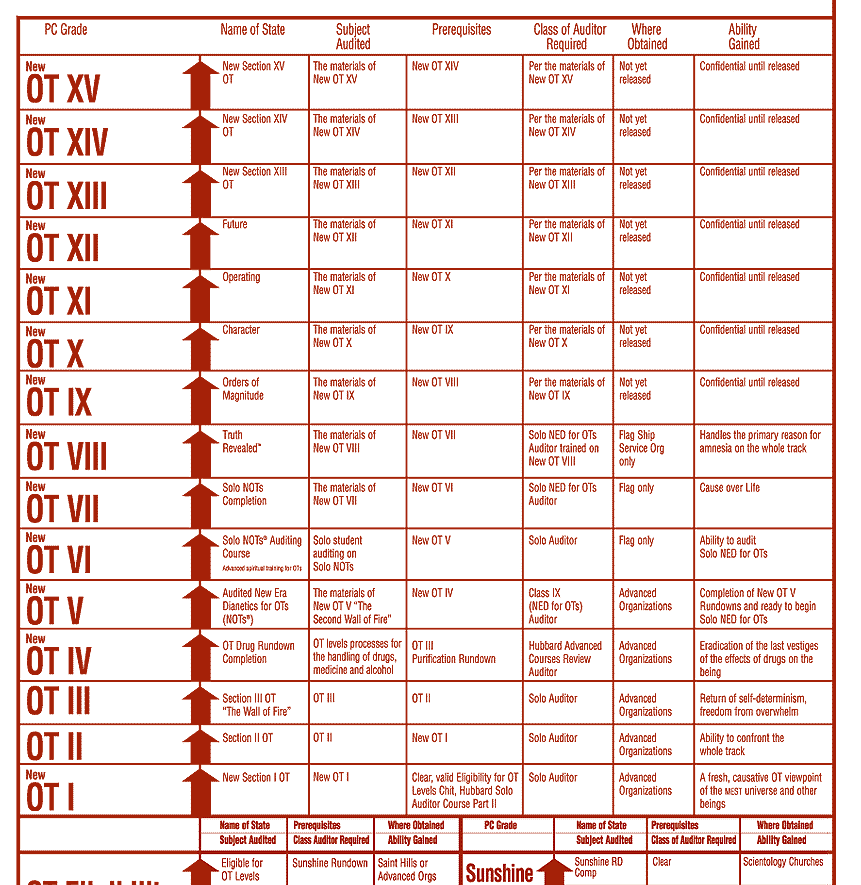 What is OT I?
Most of the early OT levels are in Hubbard's distinctive handwriting. There can be no mistaking the authenticity of these materials when they are in his own hand…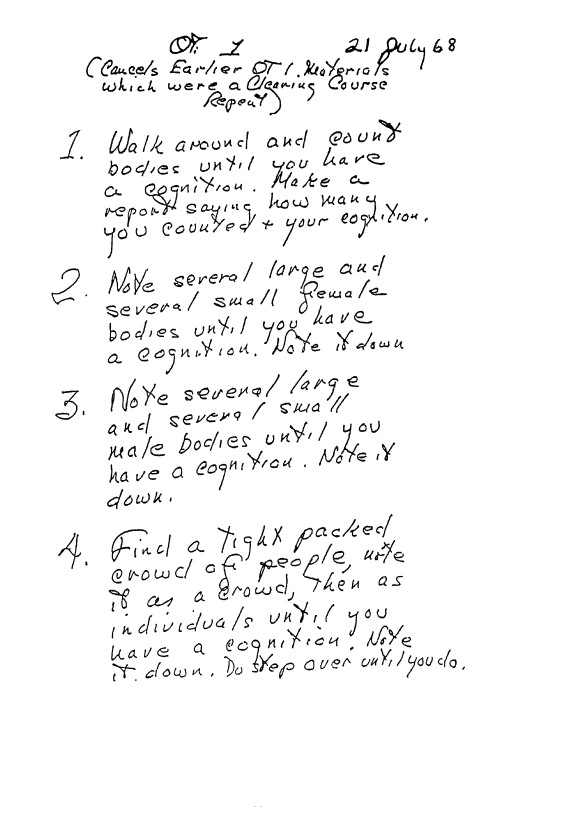 This is what people paid tens or hundreds of thousands of dollars to reach. The exalted "OT levels"….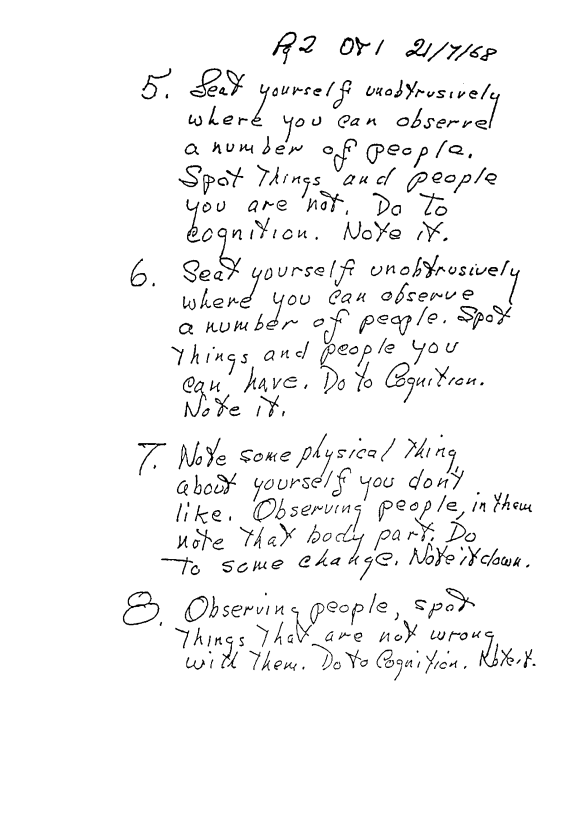 There is now a new version of OT I that is not handwritten, but is equally as lame.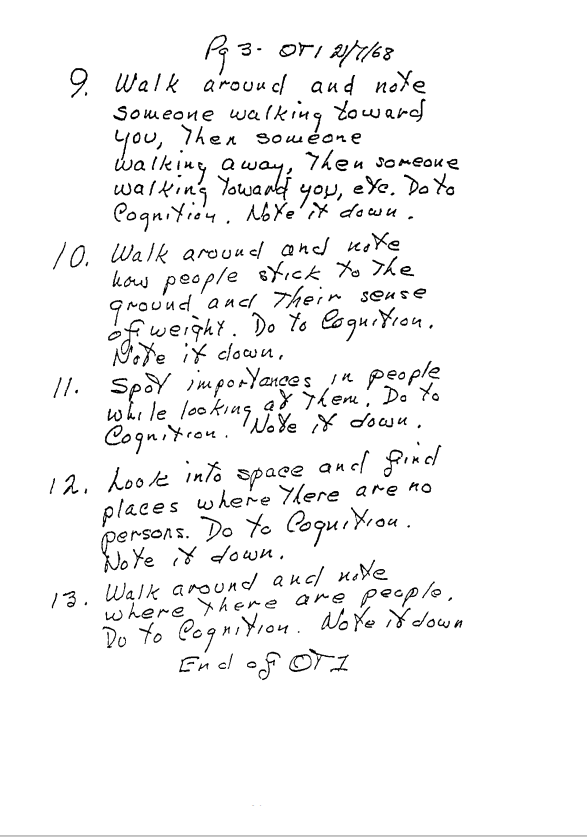 What is OT II?
Here is where things start getting very strange.
There are literally hundreds of pages of "dichotomies" like the examples you see below. You read through these and note the reactions of the E-Meter:
What is OT III?
Now we get to the great "breakthrough" Hubbard called the "Wall of Fire."
He announced it to the world in "Ron's Journal 67"
Here are a few of the pages from OT III. If you have seen Going Clear or watched the South Park episode "Trapped in the Closet" you will recognize this material.
The first page gives the big picture of the story and identifies Xenu: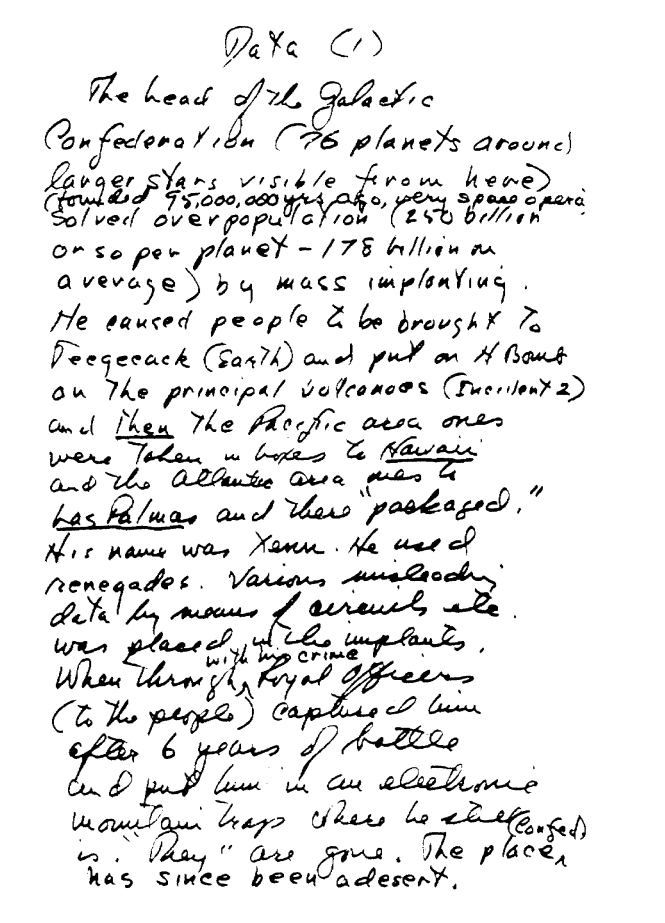 Page 2 makes clear that it kills you, except now Hubbard has solved this with his "tech development."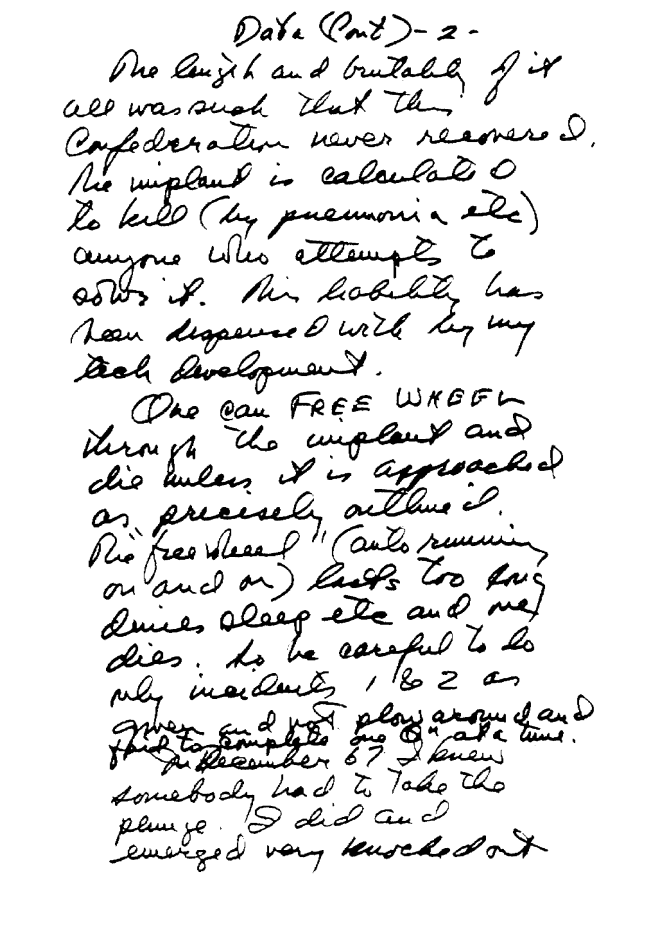 He is the ONLY ONE to have done this in 75,000,000 years.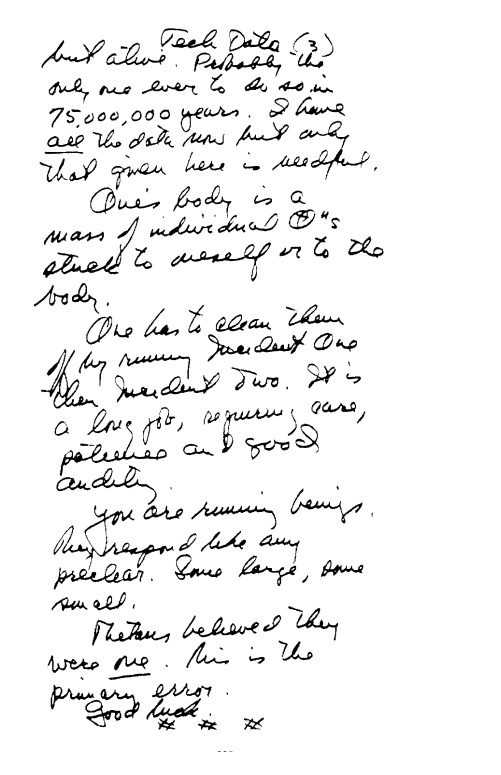 This is his breakdown of "Incident II" in 10 steps:
This is the list of volcanoes where the thetans were blown up with hydrogen bombs. Many of these did not exist 75 million years ago. Lots of spelling errors and inconsistencies — it's like the list consists of ones he could remember (Mt. Ranier etc) and then huge generalities (Andes, Himalayas) and then "Tangier" and "Canada"…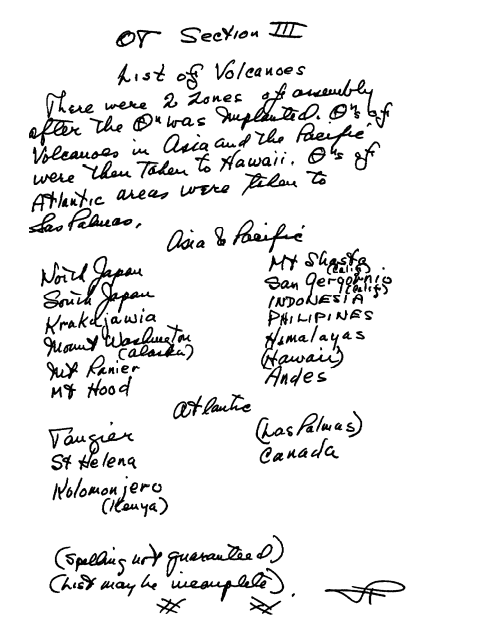 Before Incident 2 (75 million years ago) there is Incident 1 — 4 quadrillion years ago.,
This is the entire description of Incident One.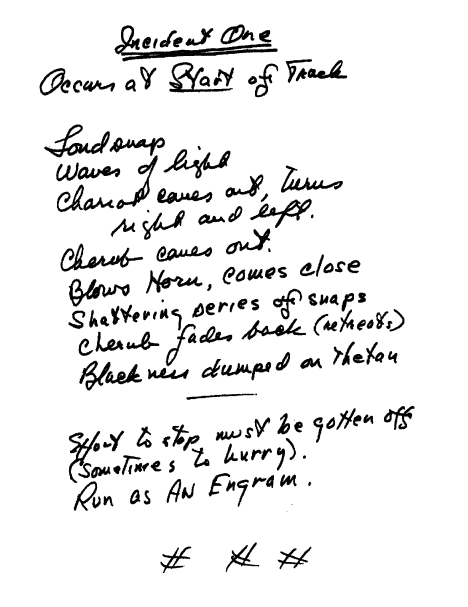 What is OT V – New Era Dianetics for OTs (NOTs)?
Here are some pages from the NOT's materials.
This is the first issue which describes what NOT's does for you — makes you "CAUSE OVER LIFE."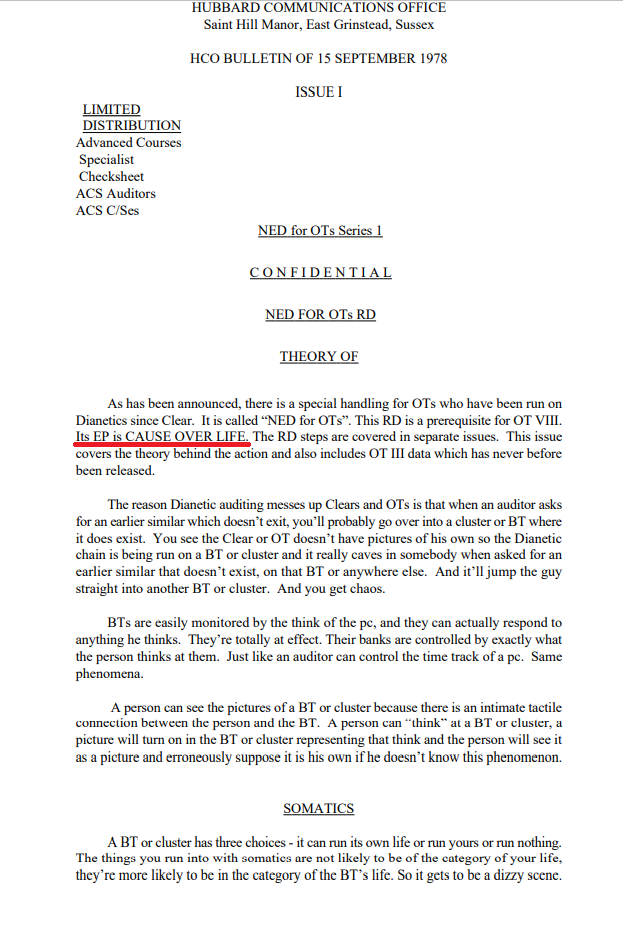 The procedure for handling Body Thetans (BT's) on NOTs is MUCH simpler than on OT III. Same BT's, but now instead of Incident 2 you just ask them "What are you?" and then "Who are you?".
Even with this "new tech" they still get people to pay for the "old tech" and do OT III…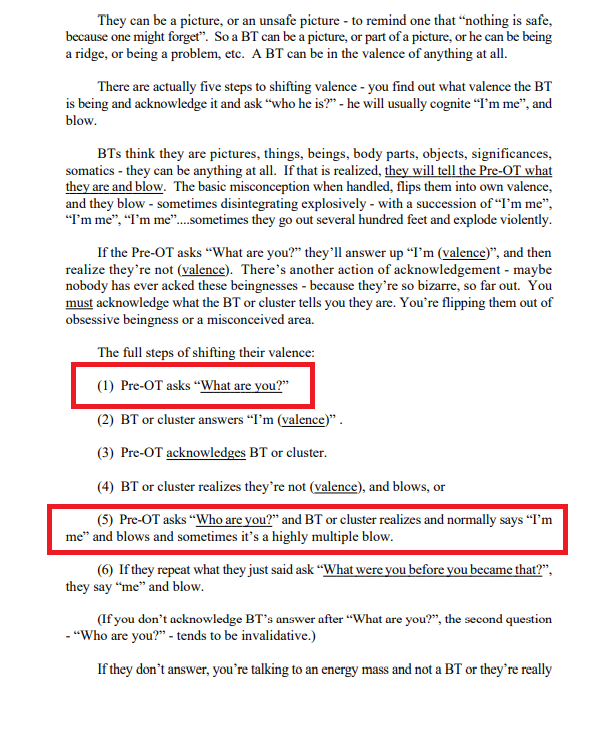 This is how NOTs supposedly solves the problem of cancer and other physical problems. It's caused by BT's…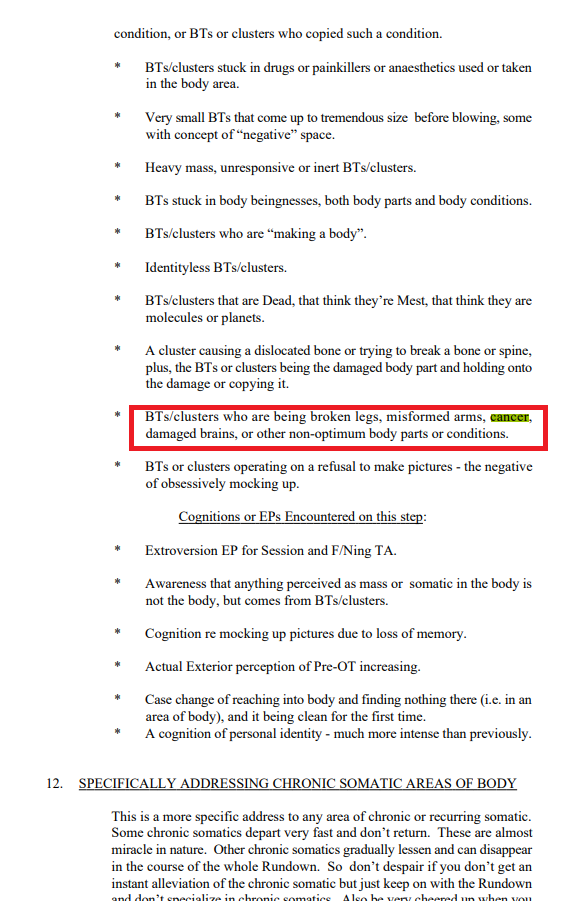 How much does it cost to do the OT Levels?
A price list from Flag — the ONLY place where you can do OT VI and OT VII.