Our next episode of Listener Questions. Always some of our favorite episodes, and as usual, though we cover a lot of ground, we didn't get through nearly all the questions you have sent in.
This time we try our best to answer questions about who does the Fair Gaming, what is CCHR, how scientology views the disabled, what PTSness is, The Duke of Chug, scientology's sense of humor and much more. Leah and Mike even act out what happens in an auditing session. It's a lot of fun and hopefully informative.
Dealing with Critics of Scientology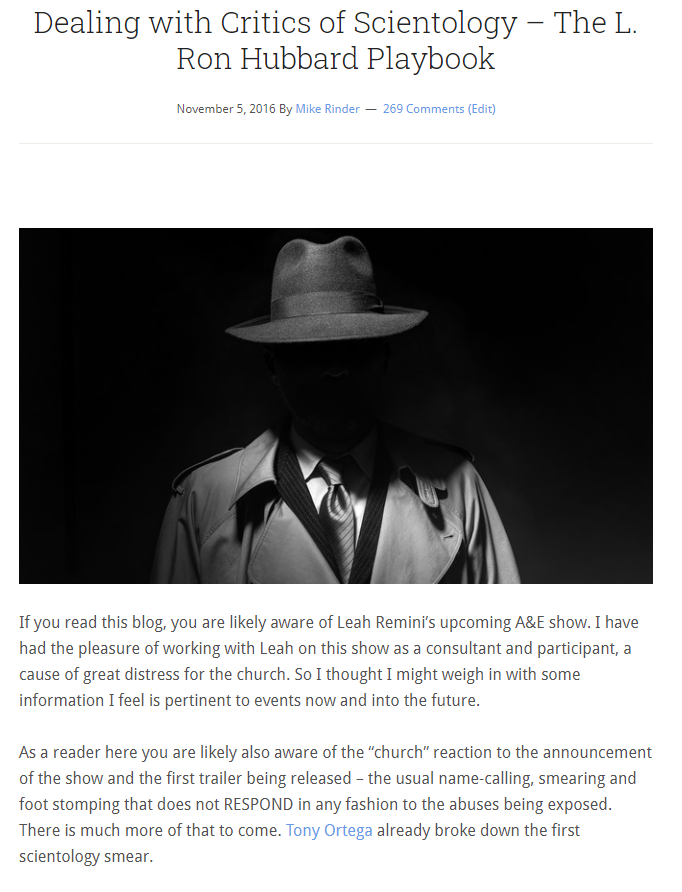 What is CCHR?
This is the Wikipedia entry: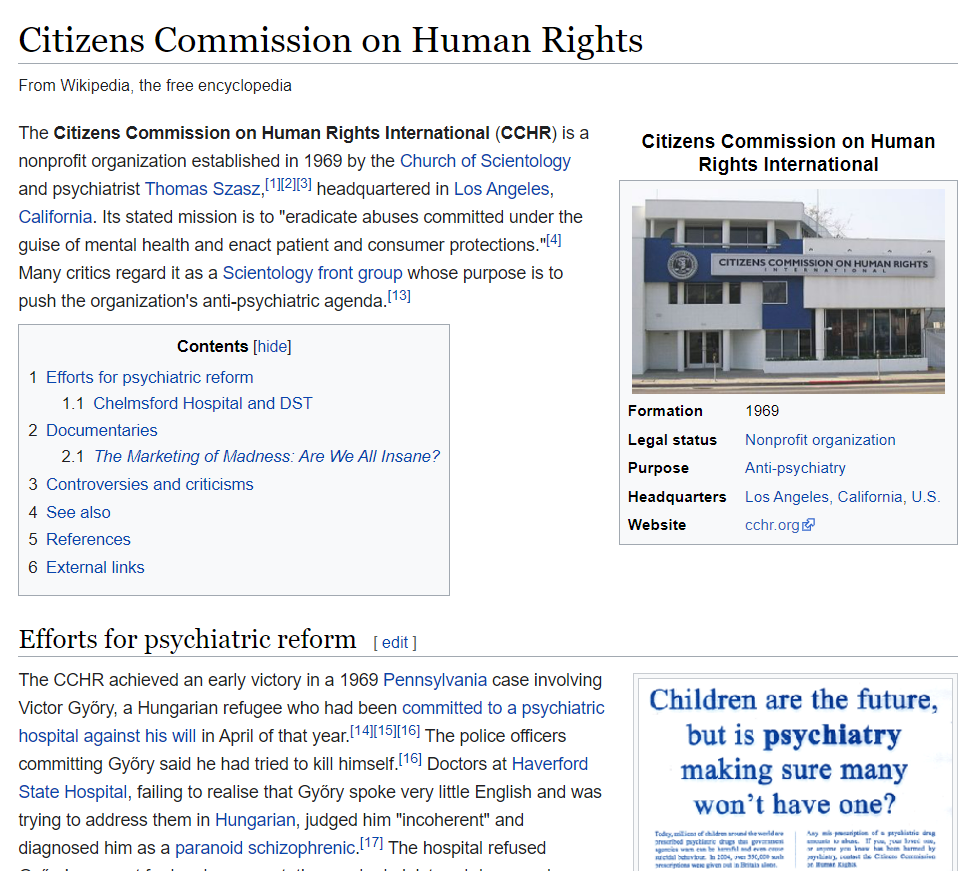 For an even more in-depth picture of CCHR and Hubbard's views on psychiatry, read Chris Owen's brilliant series of articles on Tony Ortega's blog: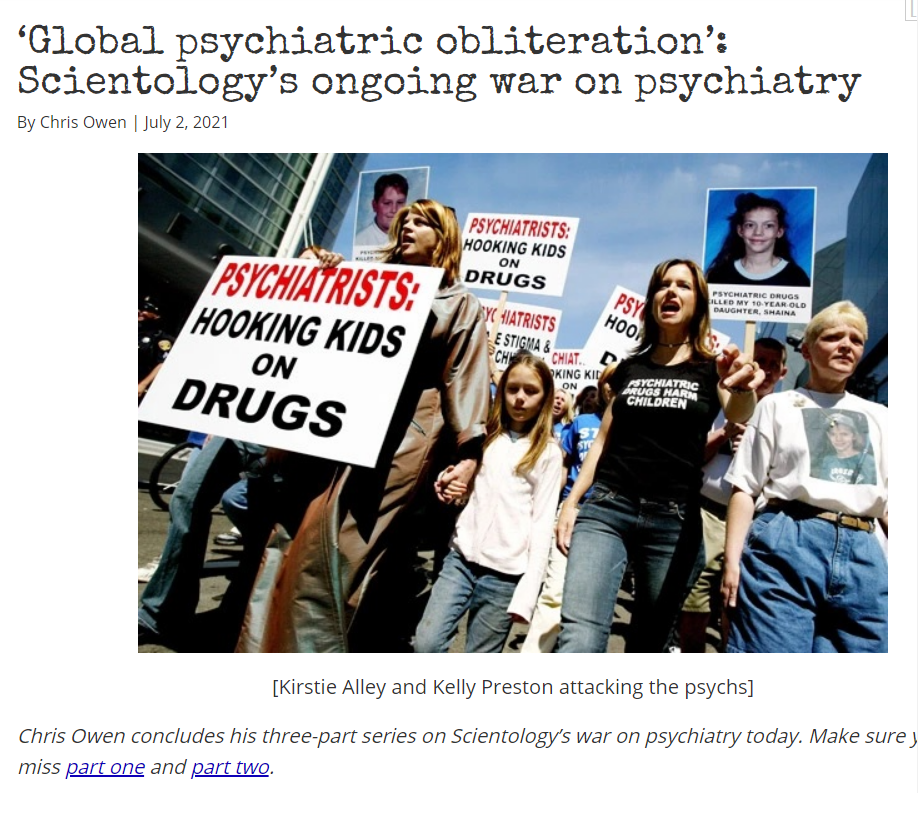 As Leah promised, this is the link to the CCHR website
Scientology's view on the disabled
Their mantra, right on the scientology.org website:

What is a Degraded Being?
This is the definitions from the official scientology Technical dictionary. These are Hubbard's words they were willing to have published. In common usage in scientology, the term is far more derogatory.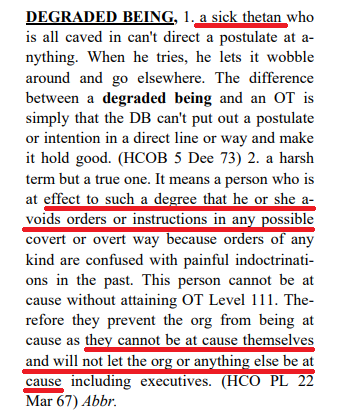 What is a PTS?
An accurate description on Wikipedia:
Suppressive Person, often abbreviated SP, is a term used in Scientology to describe the "antisocial personalities." The term is often applied to those whom the Church perceives as its enemies, such as those whose "disastrous" and "suppressive" acts are said to impede the progress of individual Scientologists or the Scientology movement.
One of the reasons Scientology doctrines portray Suppressive Persons as such a danger is that they are supposed to make people around them become Potential Trouble Sources (abbreviated PTS). Scientology defines a PTS as "a person who is in some way connected to and being adversely affected by a suppressive person. Such a person is called a potential trouble source because he can be a lot of trouble to himself and to others."  
The Duke of Chug
Tony Ortega wrote an excellent piece about Xenu's lesser-known Space Opera figure, The Duke of Chug…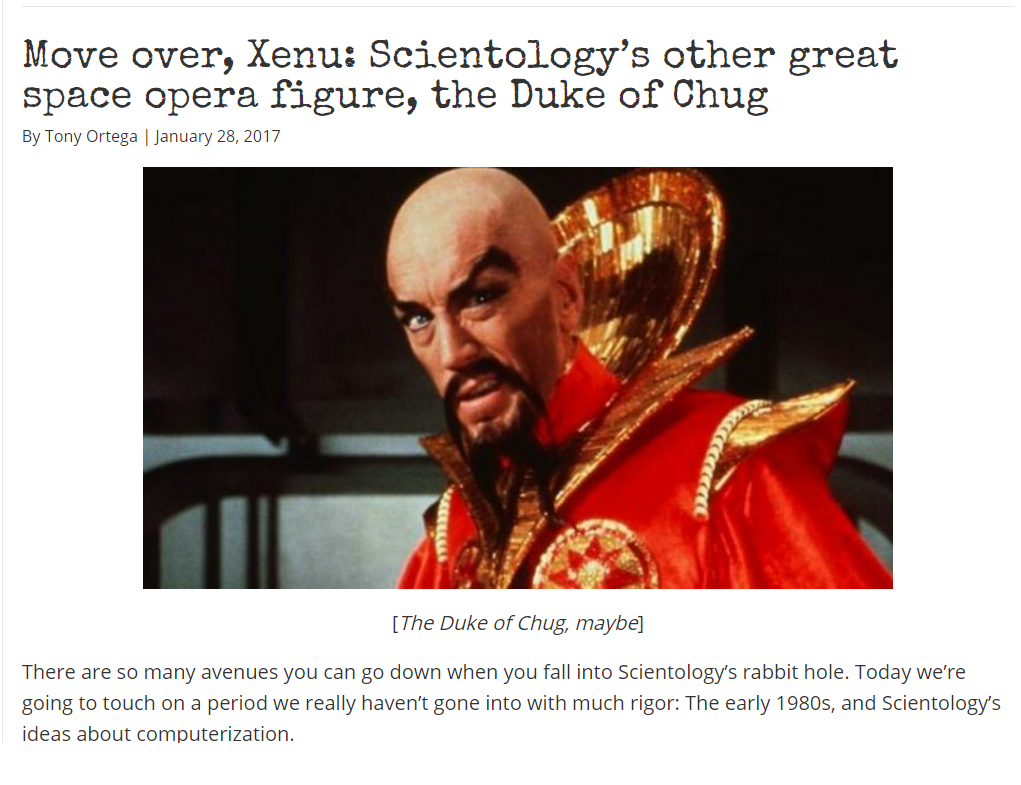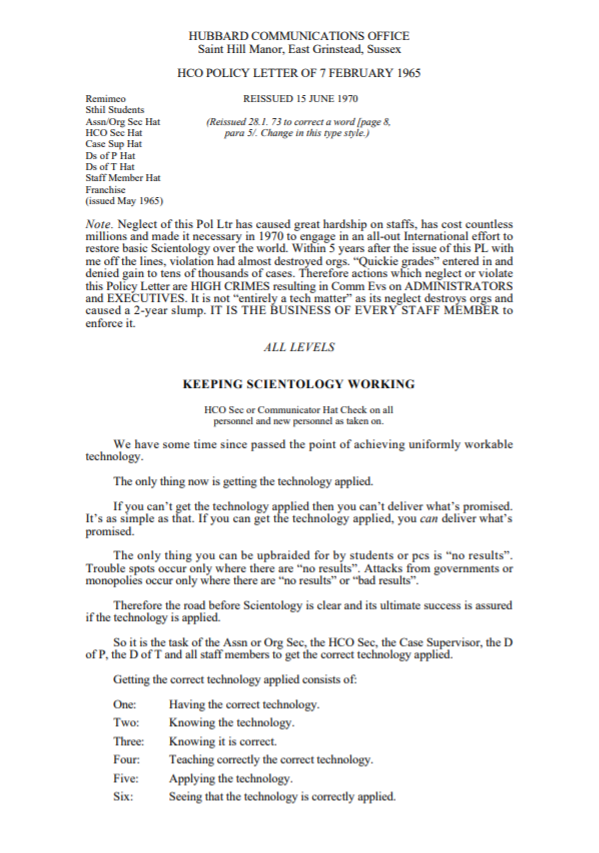 Scientology's Sense of Humor
An earlier post: That's Not Funny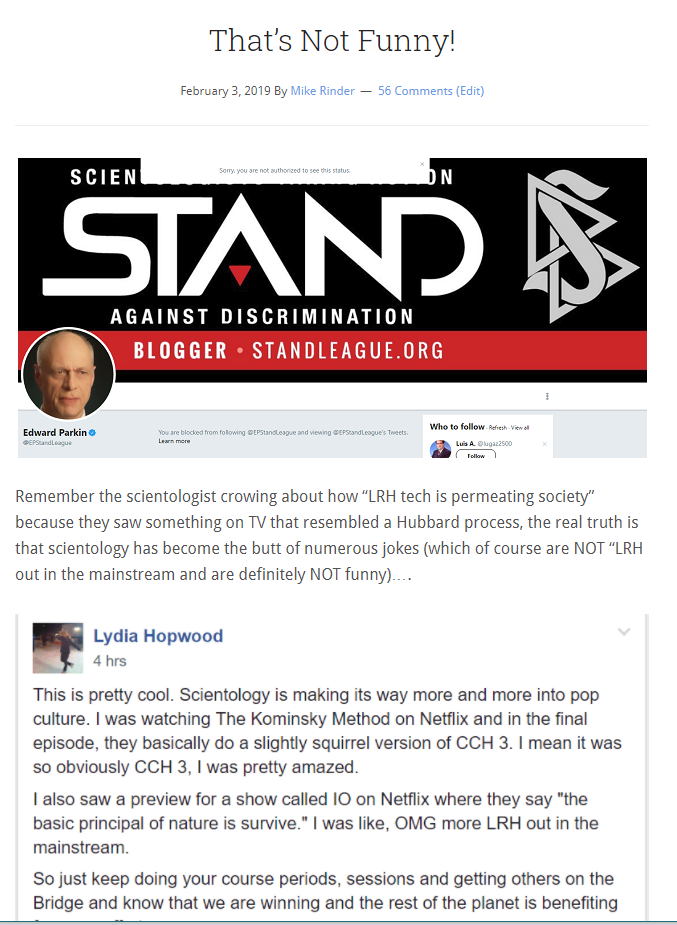 Hubbard's "Jokers and Degraders"