This week Leah and I interview Karen De la Carriere, the former wife of scientology's disappeared President, Heber Jentzsch.
Karen was the highest level scientology "technical person" — a Class XII Case Supervisor. There have been less than 50 Class XII C/Ses in the history of scientology. Perhaps no more than 10 who trained directly under L. Ron Hubbard like Karen.
Karen and Heber had a child together, Alexander, who was born into the Sea Org. He was raised with my children.
Karen is one of the most harrowing stories of ongoing Fair Game. Of course, as a prominent "tech person" and as the former wife of Heber, and because she is a loudmouth, she is a prime target for smears, cruelty and efforts to "destroy her utterly." She has survived them all, and continues to crusade to end the abuses of scientology. That she is unbeaten is not a reflection of the lack of  vicious effort on the part of scientology — none more so than the tragic death of her only son and scientology's monstrous cruelty in the face of this.
Just some examples of the grotesque smear sites on Karen — financed by tax-exempt money.  Scientology claims this is a valid religious activity. Seriously?
And though I probably dont need to make this point to anyone reading here — none of what they say is true. They literally make shit up — Karen "assaulted" her (unnamed — because they don't want anyone to know she was married to Heber) husband just like I assaulted my ex-wife. At this point, nobody buys a word of what scientology says about any of their "enemies." I only feel OK about repeating their bs at all because it is SUCH bs and laughable to anyone who is not in the cult (and nobody who is IN the cult is going to read this…)
We go into some detail of the story of the death of Alexander, and here is more information in articles by Tony Ortega for the Village Voice:
Scientology President's Son Dies
Alexander Jentzsch, Son of Scientology's President Memorialized At Sea
We mention Karen's video channel Surviving Scientology — you should subscribe if you have not done so previously.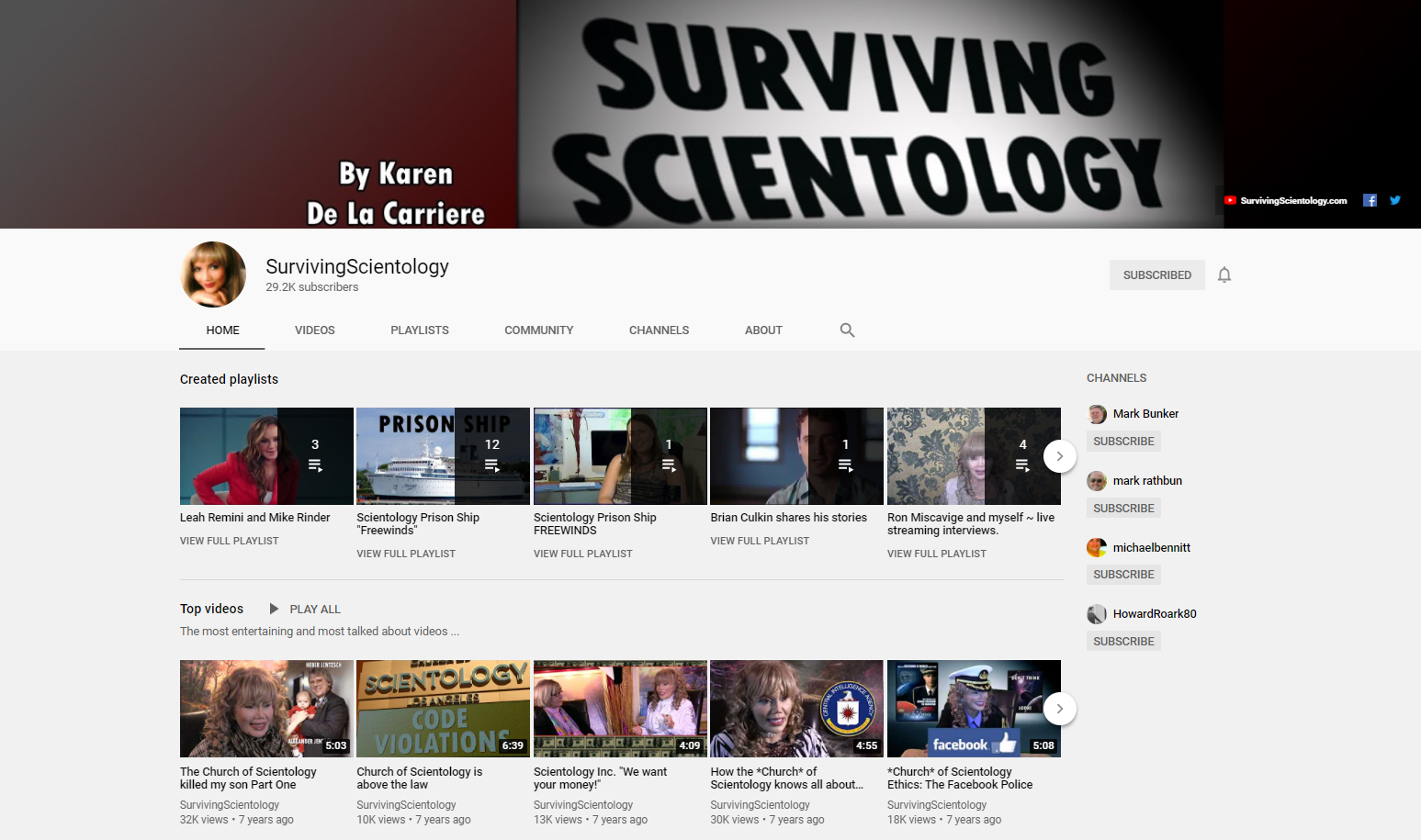 And we also mention her partner, Jeffrey Augustine's blog Scientology Money Project: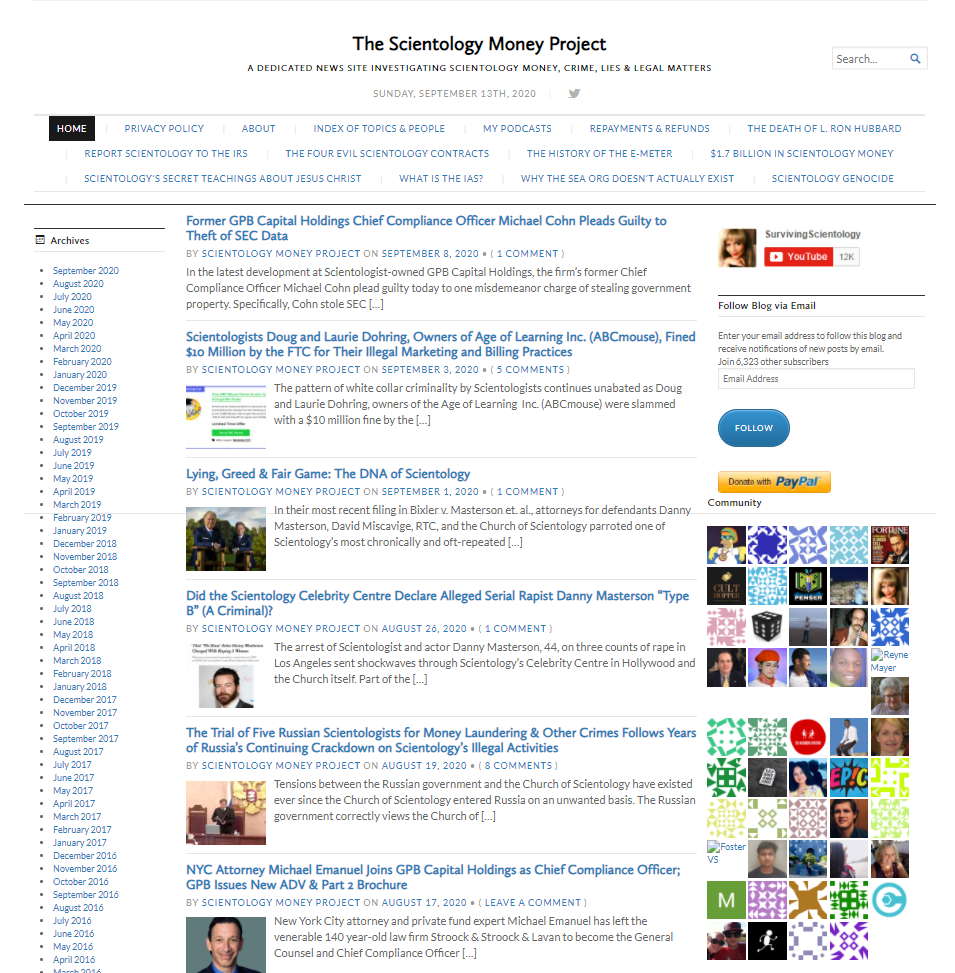 This episode is heartbreaking.