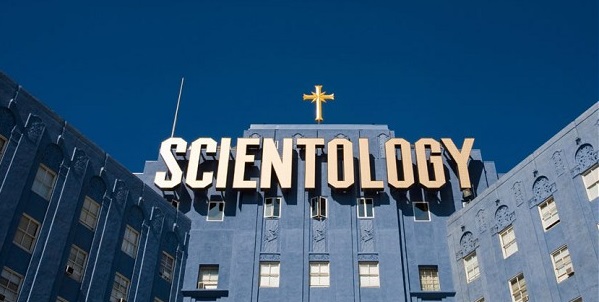 By our regular guest contributor Terra Cognita.
Ethics and Justice Blurred
From the Chinese to the ancient Greeks, ethics has been defined through the ages by many societies. However, while Confucius and Socrates invited discussion and debate, L. Ron Hubbard did not.
In fact, LRH went so far as to say that unless man was entirely ethical by his standards and definitions, his technology could not be applied and man would not go free.
LRH defined ethics as:
"…rationality toward the highest level of survival for the individual, the future race, the group, and mankind, and the other dynamics taken collectively. Ethics are reason." (Science of Survival) And, "When one is ethical or 'has his ethics in' it is by his own determination and is done by oneself, his belief in his own honor, and good reason…" (PDC 37).
He wrote of justice:
"When the individual fails to put in his own ethics, the group takes action against him and this is called justice." (Policy Letter, The Basics of Ethics) "Justice would be used until a person's own ethics render him fit company for his fellows." (PL, Ethics, Justice and the Dynamics)
In PL, The Basics of Ethics, LRH wrote:
"Ethics consists simply of the actions an individual takes on himself. It is a personal thing. When one is ethical or 'has his ethics in' it is by his own determinism and is done by himself. Justice is the action taken on the individual by the group when he fails to take these actions himself."
Ethics is a personal thing. Justice is a group thing. "…when you try to substitute ethics for justice, you get into trouble." Unfortunately for Scientology, it's been in trouble since the days LRH commanded the Apollo.
The Big Blur
Over the years, the difference between ethics and justice in Scientology has become more and more blurred, the two merging together as a kind of amalgamation that serves neither the individual nor the group.
Today in Scientology, ethics has little to do with making decisions based on personal concepts, but has evolved to become what the church declares is right or wrong, correct or incorrect, appropriate or inappropriate. Parishioners must either believe a strict, fundamentalist doctrine put forth by LRH and brutally enforced by David Miscavige or they are considered "out-ethics," and in need of handling by the justice branch of the church.
Out-ethics in Scientology has morphed to become anything DM or his henchmen dictate. Differing opinions are cause for justice actions. Questioning—or even discussing—the merits of tech or policy is considered a violation of group mores. Questions of right and wrong are no longer personal choices, but are made for the individual by the group—specifically by church management under the suppressive directives of Miscavige.
There is no room in Scientology for dialog or free thinkers. Members believe and practice what's been laid down by LRH and his successor or they're out-ethics and subject to sanctions. Period. Kind of sounds like a cult, don't it?
One Man, Two Faces
As with much of what he wrote, LRH preached one thing but practiced another. The hypocrisy still runs deep. Ethics is a prime example. He spoke of personal choice and self-determinism and honor and reason in one essay, but then in the next, wrote that his word was supreme and must be followed without exception.
In The Basics of Ethics he wrote that, "…man cannot be trusted with justice" and wound up with an organization steeped in intolerance and fundamentalism where injustices are committed regularly.
In The Creed of the Church of Scientology, LRH wrote: "That all men have inalienable rights to think freely, to talk freely, to write freely their own opinions and to counter or utter or write upon the opinions of others." On the other hand, he made it a high crime to say anything the least objectionable about Scientology (more on this later).
In the Logics, #17, LRH wrote, "Those fields which most depend upon authoritative opinion for the data least contain known natural law." In practice, he was supremely authoritative and ruled with an iron fist.
In his essay on Personal Integrity, LRH wrote, "Nothing in Scientology is true for you unless you have observed it and it is true according to your observation." In the church today, any question or disagreement of anything he ever wrote is considered "the bank talking," and out-ethics.
Only a Matter of Time
In line with LRH's own writing, it is only a matter of time before the Church of Scientology implodes due to having committed so many overts (sins, crimes, offences). Individuals and organizations (collections of individuals) eventually do themselves in by their continual misdeeds.
"They cave themselves in because, in an effort to restrain themselves and stop themselves from committing more harmful acts, they start withdrawing and withholding themselves from the area they have harmed. A person who does this becomes less and less able to influence his dynamics and thus becomes a victim of them. It is noted here that one must have done to other dynamics those things which other dynamics now seem to have the power to do to him. Therefore, he is in a position to be injured and he loses control. He can become, in fact, a zero of influence and a vacuum for trouble." PL, Ethics, Justice and the Dynamics. (For a complete definition of the Dynamics, see Mike's January 3rd post.)
LRH mentioned Hitler and Napoleon in this same policy letter: "They realize they are criminals and cave themselves in." One can only assume that David Miscavige and the church are on the same path and will lose control and become zero of influence in the near future.
Suppressive Acts
In PL, Suppressive Acts, Suppression of Scientology and Scientologists, LRH declared that anyone who didn't agree with him or Scientology was guilty of "suppressive acts"—which in the eyes of the church is tantamount to criminality. Among the many crimes are: "Public disavowal of Scientology or Scientologists in good standing with Scientology organizations," and "Public statements against Scientology or Scientologists…"
Essentially this means that one cannot speak to anyone—within or outside the church—about any aspect of Scientology that might be construed as negative.
Later in the PL, LRH wrote that, "It is a high crime to publicly depart Scientology." First, all departures are public to one degree or another. And second, this means that just by deciding not to practice Scientology anymore one is guilty of a suppressive act and is a criminal! Technically, if one tells anyone they don't want to do another course in Scientology, they're being suppressive.
One of the most egregious abuses of justice was making any violation of his policy letter, Keeping Scientology Working, a suppressive act. He wrote, "Violation or neglect of any of the ten points of Keeping Scientology Working [was a suppressive act]."
One: Having the correct technology.
Two: Knowing the technology.
Three: Knowing it is correct.
Four: Teaching correctly the correct technology.
Five: Applying the technology.
Six: Seeing that the technology is correctly applied.
Seven: Hammering out of existence incorrect technology.
Eight: Knocking out incorrect applications.
Nine: Closing the door on any possibility of incorrect technology.
Ten: Closing the door on incorrect application.
This means that not "applying the technology" or even not "knowing the technology," is a crime! Not knowing and doing exactly what LRH wrote is breaking Scientology law. As ridiculous as it sounds, not even having his technology is a crime. So much for ethics being a "personal thing."
Of everything LRH ever wrote, Keeping Scientology Working may be the most two-faced and duplicitous.
One of the biggest ironies in the church is that per Suppressive Acts, Suppression of Scientology and Scientologists, all its members regularly commit "suppressive acts." On an almost one-for-one basis, all of LRH's list of "suppressive acts" are systematically violated on a daily basis. Staff are guiltier than the public and DM is the worst of the worst.
Once again, the responsibility for Scientology's abuse of ethics and justice rests squarely on the shoulders of LRH.
Still not Declared,
Terra Cognita