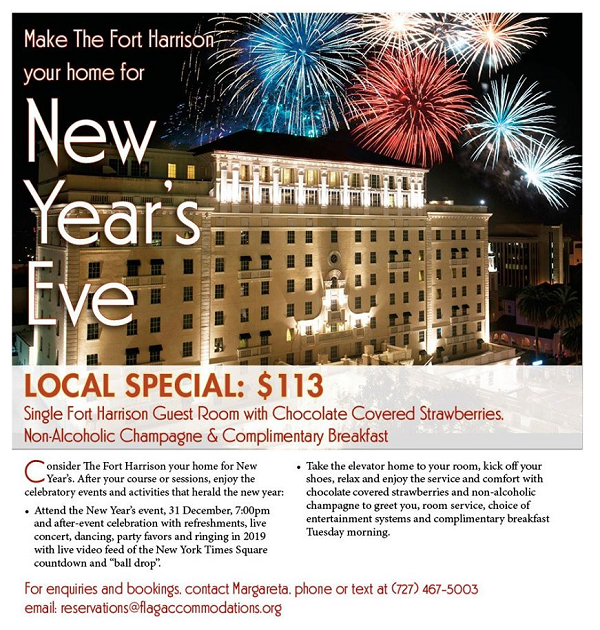 They claim it is a 4 star hotel.
This is the peak season in Florida.
Yet while every other hotel is charging the highest prices of the year, they are trying to attract people with special discounts — $113 for a 4 star hotel in Florida in January? Absurd. And breakfast thrown in and chocolate covered strawberries. At this time of year you would be lucky to get into a 2 star hotel for that price.
The place is empty and they are doing anything they can to get some rooms occupied. If Flag was "booming" the Ft Harrison would be full and they would not have room for locals to come in spend the night…
Just more evidence that scientology is shrinking.
Imagine the revenues for the city of Clearwater if this WAS a 4 star hotel paying not only bed/tourist tax but also property tax? And the empty monstrosity across the street (the SP Building) too (we know that's empty because there's nobody in the Ft Harrison hotel or the Oak Cove hotel the next biggest hotel in downtown Clearwater)?
Scientology pretends it brings in tens of thousands of visitors to Clearwater each year.
Their own promotional pieces expose their lies.