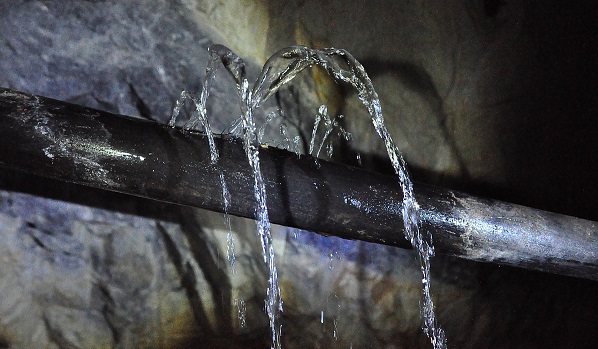 These are all sent by hushmail, I promise.
The first one, from Flag, contains this classic quote:  This is still "LRH Birthday Week" through Thursday March 20, so we are still raising funds for the IAS and for Ideal Orgs. Of course, the thing to celebrate LRH's birthday is to give money for the IAS and Ideal Orgs, neither of which LRH ever heard of or contemplated or wrote about anywhere (of course there IS a policy about Ideal Orgs that we have seen plenty of times and the name has been stolen from it, not the concept).
Date: Thu, 20 Mar 2014
From: Flag OT Committee <[email protected]>
Subject: Message of the Week & 17 March 2014 Meeting Minutes

Flag OT Committee Meeting Minutes
17 March 2014

Kaye Champagne, Chairman welcomed attendees. Kaye reported that the International OT Committee Convention had been a huge success, and that we had received many comments that it had been the best one ever. There were 330 in attendance from 22 countries, representing 72 different OT Committees. Kaye validated Mary Alice DeWitt, Dir OTC Events for "working tirelessly" on the convention and Mary Alice received a round of applause. Mary Alice in turn validated Marguerite Bowen, OT Operations Officer FSO for being the "queen of all this as she did not leave her computer for three weeks" doing outflow and confirms. Mary Alice also validated Peter Dearaujo and Kathy Karl who she stated helped "day in and day out."

Marnia Danio, an OT VIII visiting from France was welcomed.

Completions
Colleen May was announced as having completed L-11.

Announcements
Kaye announced the following:

o This Tuesday (March 18) the speaker at the "Keys to OT" event will be Arte Maren, who came to the front and announced that he would be speaking on the subject of "Time" with LRH data from the 16th ACC. The event will be at the Sandcastle Restaurant at 7:15 PM.

o This is still "LRH Birthday Week" through Thursday March 20, so we are still raising funds for the IAS and for Ideal Orgs.

Special Guest Speaker
Anna Nicola, OT Committee Officer Int spoke, beginning with a great validation of our Flag OTC, saying it is "the best OTC on the planet!" She said that we are at a very important moment in our history, with everything in place to clear the planet, the deciding factor being speed. How fast we do it, she continued, depends upon our postulates, intention, create and push. Anna said that is what she needs from the OTC. She asked that we do our OTA Program and our targets from our org. She also stressed that we must complete the Ideal Orgs, adding that for our area, Atlanta is about done, and we need to focus on Miami, Orlando and Puerto Rico, the first target being Miami. She stated that Miami is the gateway to South America.

Anna told us that we are important, and that the Flag OTC sets an example for the entire planet; so, go on course, do your bridge. She said we have a lot of comm lines and friends everywhere, and we should keep our comm lines IN and USE them.

Anna then briefed us about the Ideal Orgs and the progress to date and answered some questions from members. Out of the existing 172 Class V Orgs, 38 are Ideal. For the rest, about 3/4 have already purchased buildings, and the remainder are targeted to be purchased by Maiden Voyage. She said, "We are so close!"

Anna announced that Maiden Voyage will be in June. She said that many things will be announced then, and lots of good news. Anyone who would like to attend Maiden Voyage should speak to Kaye Champagne and let her know as soon as possible, as it is by invitation only.

Anna wrapped up stating the Number One "needed and wanted" things are Ideal Orgs, and Bridge Flow. She said that all of us should be doing the new Golden Age of Tech II services and helping on getting others to do the same.

Mathilde, Public Sec, FSO said that our local field is about 4,000 Scientologists, with about 1,000 having completed their Purification Rundown, and about 1,000 who need to do it. She said that Golden Age of Tech II is all about getting people onto and up the Bridge, and that once a person gets through the Survival Rundown, there is no doubt for that person that they want to move up both sides of the Bridge. Mathilde said that the stats are way up, but that we want everyone in the field to have the wins and gains available. She announced that there is a list of 1,000 names that will be available to us in the FSM area, of people to contact and enlighten to come and do services, inviting us to come and help contact people, adding that we probably know some of them.

Jim Bridgeforth, OTC Chairman's Org Off added that it is a huge win to team up with FSO staff members and help get someone onto services. He shared a personal win about just mentioning to two others about his wins from having done Super Power and nudging them and this helped them decide to do it too. Jim said that just a little nudge from a fellow OT goes a long way.

Tom Cummins, OTC Deputy Chairman of Production added that when we help the staff, it "adds another dimension" to the cycle. When we share what we got out of it, it gives the guy a peer viewpoint. 

Mathilde gave a big acknowledgement to the OTC for the success of the International OT Committee Convention, saying there were 330 in attendance, from 99 orgs, and this was a "Highest Ever" statistic. She thanked the OT Committee for all our work.

Kaye added that she has been attending the OTC Conventions since they started, and agrees that this one was the best. She said that she realized that we (the Flag OTC) are the leaders, the "big org" and what we do with our own Ideal Org Alliance is what others will do with their own continental alliances. She said that our first target is Atlanta, which is nearly done. Next is Miami, and Kaye said she would like to gather together anyone who had any experience with Miami Org to help. She said we need to have some events, some themes, and anyone wanting to help can meet with her after the meeting. There will be and event crew of volunteers to help with ticket sales, MC, decorations, and more.

Adjournment
Kaye read an LRH quote from "Ron's Journal 31" then adjourned the meeting, and led a round of applause for LRH.

Minutes by Carol Gulasa, Meeting Secretary

Edited and Approved by Susan Moore, Deputy Chairman
A few other notes on Flag.
The insane "reasons" they come up with for things is remarkable. Flag OTC Committee is supposed to raise money for other ideal orgs — why?  Because that is what is going to "clear the planet" of course. But I thought it was getting 10,000 onto Solo NOTs? But then, why Miami first? Because that is the "gateway to South America" of course. Well, even if it is, so what? There are supposed to be some ORGS in South America — at least in Venezuela, Colombia and Argentina — though nothing in the 900 pound gorilla of S. America, Brazil (just wait for the World Cup to start and you will see "fundraising" to give out WTH in Brazil — not to open an org).
Guys, listen to me. Miami is supposed to clear THEIR city, not the people in transit at Miami International waiting for their connecting flights to South America.  
But is it really any surprise when their Dear Leader tells them they are "clearing China" because they have ONE org in Taiwan — "the gateway to the Far East"?  Pure idiocy.
And another doozie:  Out of the existing 172 Class V Orgs, 38 are Ideal. For the rest, about 3/4 have already purchased buildings, and the remainder are targeted to be purchased by Maiden Voyage. She said, "We are so close!"  
This highest priority, how we are going to clear the planet, genius international COB strategy has now been going for more than 10 years.  So far, less than 20% of the orgs are done? So, we are looking at another 40 years — but "we are so close". Does anyone actually LISTEN to what they are saying? Or do they just hear "we are close" and shrug and go "all's well." And about 3/4 have purchased buildings and STILL they cannot complete the renovations on any of them? Obviously this is a high priority for everyone else other than the person that controls the money. Because if this truly WAS the strategy for clearing the planet, then all these orgs would be DONE. He has the money.
But the big "nip-slip" in this one is the statement that the local Scientology field is 4000. Now of course this is WAY over-estimated. Only 1000 have done the mandatory Purif. But take that number at face value. Someone needs to tell Karin Pouw (David Miscavige in drag) because s/he keeps telling the media there are 10,000 or 12,000 Scientologists in the local area, or 10% of Clearwater's population (that alone would be 10,000 not counting anyone anywhere else in Pinellas, Hillsborough or Pasco Counties). Even giving them 2,000 staff, its still HALF of what they say to the media. 
OTHER AREAS
Just for some additional amusement, here are a couple of other OTC reports the hushmail stork dropped down the chimney.
The mighty Valley. Next org in line to be "ideal" (yes, they HAVE their building). Surely they are getting some bleed off benefit from having Pasadena Ideal Org and LA Model Ideal Org just down the freeway and Orange County and Inglewood (someone should drive by and see if that place is still even open…) in the same metropolitan area, but it doesn't appear to be the case.  These stats reflect a true idle morgue: # of Books Sold – Down from 3 to 2 (and the "bookathon" is ongoing), # of Pre-OTs onto their next step – Even at 0 # of Clears onto their next step – Even at 0. Not much more need be said.
Date: Tue, 18 Mar 2014 
From: Valley Org <[email protected]>
Subject: Valley OTC Minutes, March 11, 2014

MINUTES

VALLEY ORG OT COMMITTEE MEETING

March 11, 2014

ATTENDEES Kathy Welch, Kathie Heard, Mary Lee Krackow, Mary Elizabeth Glosup, Karen Brown, Debbie Suplee, Charlene Thorburn, David Wilson, Kathy Di Galbo, Bob Welch, Ralph Temps, Jill Halverson, Patty Riemer, Ben Ghiora, Bo Ellison

Kathy Welch & Kathie Heard opened the meeting.

Mary Lee Krackow recited the purpose of the OT Central Committee.

STATS

Division 1 – Karen Brown
Active Members – Up from 49 to 54

Division 2 – Mary Elizabeth Glosup
Gross Income – Down from $51,150 to $700

Division 3 – Diane Temps
Ralph Temps passed the hat around for OTC promo, food, etc.

Division 4 – Kathy Welch for Tamara Dahill
# of Volunteer Hours – Up from 219.25 to 234.25
# of all GAT2 starts – Up from 3 to 10
# of Events & Briefings Held – Down from 3 to 1
# of Books Sold – Down from 3 to 2
# of Pre-OTs onto their next step – Even at 0
# of Clears onto their next step – Even at 0

Division 5 – Mary Ann O'Donnell
# of Route to Knowledge starts – Up from 1 to 2

Division 6 – Charlene Thorburn
Meeting Attendance – Up from 20 to 21

Please bring your friends to the OTC meeting. Think – who do I know? Who can I bring?

ANNOUNCEMENTS

Jennifer Jacobson announced the Bookathon is still going until Thursday. The FSM Workshop takes place right after the OTC meeting.

Kathy Morrill announced The United Nations has declared an International "Day of Happiness" – worldwide on March 20th. See details at www.dayofhappiness.com 

Of course we will hand out WTH booklets on that day and please report stats (booklets handed out) to Kathy Morrill, DSA Valley. Target is 1 million booklets internationally. Kathy took orders for WTH booklets and sold them to OTC members.

OTC members all watched the new film: The Staff of Scientology Organizations.

Reminder: Jennifer Jacobson announced the IAS Patron Ball at the Beverly Hills Hotel on Sunday March 23rd. Cocktails at 5:00pm, Event starts at 6:00pm. Join us for top talent entertainment, concert dancing and the latest IAS news from around the world!

Reminder: Carroll Loweree announced the "Love It Forward" program: promoting random acts of kindness! She briefed us on the program and recent activities.

Reminder: Tashanya also announced the LRH Birthday event March 22 at the Shrine! There is a big party out front at 4:00pm with a tribute concert.

Kathie Heard read an LRH quote from 7 Nov 1959. The meeting was ended.
Wonder if EUS is faring any better? Nothing really to report other than how magnificently they are doing on their fundraising (so why does Flag have to do it?) and Atlanta is going to be the "next" EUS Ideal Org. New Haven and Battle Creek have had a building now for nearly 10 YEARS. Dear Leader hisself has announced Harlem Ideal Org twice and shown CGI fly-throughs to the ooh and aahs of the clubbed seals. What happened to those? 
And more of the amazing stats — half of the entire cont total is from NY and the rest a grand total of 34. And that is HIGHEST EVER…. I guess the "Ideal Orgs" in DC, Nashville and Buffalo aren't doing too much….
Date: Wed, 19 Mar 2014 
From: John Stout OT Ambassador <[email protected]>
Subject: EAST US OT COMMITTEE EXPANSION NEWS 2014: Week-ending 13 March 2014

Week-Ending: 13 March 2014

East US OT Committees and LRH Birthday Success 2014

Dear East US OT Ambassadors and OT Committee Members:

I realize it took a few more days to get this Expansion News out to you, but it was well worth the wait, as East US smoked!

First of all, East US had 100% of our OT Committees participate in last weekend International OT Committee Convention! This convention was the best yet, with standing room only in the Fort Harrison ballroom!

Atlanta again dominated East US Ideal Org Fundraising and is #1 in the world! For those of you who attended the convention at Flag, you heard Atlanta OT Ambassador I/C and New Civilization Builder Joel Benk tell us all about how they are making it happen week after week. Atlanta will be the next East US Ideal Org!

East US Service Starts totaled 64 — highest of year! New York OTC accounted for a whopping 30 of those starts! Detroit had 9 and the rest were nicely spread amongst the rest of our OTCs.

As you can imagine, we had a good week of East US IAS support, and CC Nashville led the way!

The number of East US Active OTC Members was UP slightly, with 257 total.

With the LRH Birthday Event showing in our local orgs this weekend, there is plenty for us to do to pre-reg for our remaining Ideal Orgs and also getting starts on Golden Age of Tech Phase II training for making an army of auditors!

ML John Stout
OT Ambassador East US I/C
The hushmail strategy doesn't seem to be working out too well…