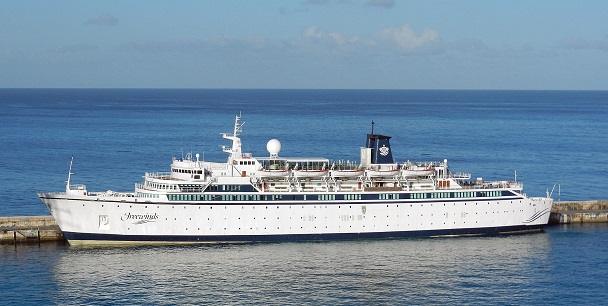 There are no public to reg and no situation causes a greater state of terror on the mighty Sea Org flagship. Hitting an iceberg would cause less fear and panic Apparently even the tiny number of OT VII completions (5-10 per week) are not showing up at the Freewinds for OT VIII.
So, how are they planning to solve their dilemma?
By announcing they are inventing some service to convince people they should go to the Moneywinds to get "debugged" on going onto OT VIII.
I guess they haven't put too much thought into this. It seems pretty clear to me that if they can get someone to agree to pay to fly to the Moneywinds to pay to take a service to get them started on OT VIII, then they might as well save the time and money and just route onto OT VIII. The problem is getting them to go to the Freewinds for anything.
Maybe they should try surveying WHY people who complete OT VII do not go to the Moneywinds at all?
After 20 years of having the blood sucked out of you with $30,000+ trips to Flag twice a year, I can imagine there are only a few that have the money to go on to OT VIII.
Of that small percentage that has the cash, I can imagine at least half of them, once "complete" on OT VII have vowed never to set foot in any scientology org again.
Of the remaining tiny percentage, most of them have been to the Fleecewinds for Maiden Voyage events and know that it is a prison ship full of public-starved bloodsuckers who treat any passenger as fair game for day and night regging.
But of course, not a soul who intends to remain harassment-free would ever fess up to these things. They KNOW where that would get them. So they tell the regges and call-in people "I am enjoying my win" and "I have a firm plan to arrive in August 2019" and any of numerous other "dodges" that are pat "avoid the reg" handlings.
But their actions speak louder than words. And this survey is proof that those actions are speaking VERY loudly.
The "top of the bridge" is a total fail. This survey is truly an act of bizarre desperation.