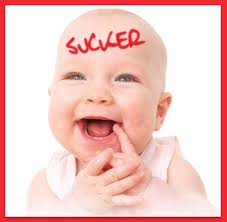 Calling all suckers.
Give us $3500 now for a Mark VII that will be obsolete within weeks. We know that, and we are not telling you. The Orgs know it so we cannot sell them this deadstock. Thus we have got to try to unload these useless items to you at a small discount (don't worry, there is still plenty of profit in a $3500 meter). What a joke — selling them at "staff" rate. Like there are any staff that can afford a $3500 meter. "Staff rate" should be "cost" and that would be 1/10th of this.
This is the best indicator that the big sales item for "GAT II" is going to be the "Mark VIII"….
Hello Xxxxxx,

Did you see my last notice on this? Here are the colors we have available at the special staff rate:

FSO Red  (1 left)
Midnight Blue  (1 left)
Black (1 left)
White (2 left)
Teal (sold out)

If you are interested, please let me know ASAP!

You can email me back here or call me at 323-888-6236.

Sincerely,Robert Chinn

Bridge Publications, Inc..(323) 888-6236
Hi Xxxxx,

Did you get my last email on the 25% e-meter special? 

If you are interested, please let me know which color you prefer as some of the colors are selling out pretty fast.

Best,
Patrick
25% discount on available colors:

| | |
| --- | --- |
| | FSO Red |

| | |
| --- | --- |
| | Midnight Blue |

| | |
| --- | --- |
| | Black |

| | |
| --- | --- |
| | White |

| | |
| --- | --- |
| | Teal |

 

SPECIAL 25% DISCOUNT

For a very limited time you can purchase any of the following E-metercolors directly from Bridge Publications and receive a 25% discount.

Click on any specific color to order on-line or call the numbers given below.

Regular Price: $4,650
Special Price: $3,487.5
You save: $1,162.5

Call to find out if
you qualify:

(323) 899-1034 or
(323) 888-6236

Free Fedex delivery to anywhere in the world
No sales tax outside California
 
All meters are brand new and come with a two-year silver cert
Includes allmeteraccessories (five pairs of cans, leads, E-Metershield, cleaning wipes, shoulder strap, e-meterlid, charging cord and resistor card)
Matching Remote Tone available on request