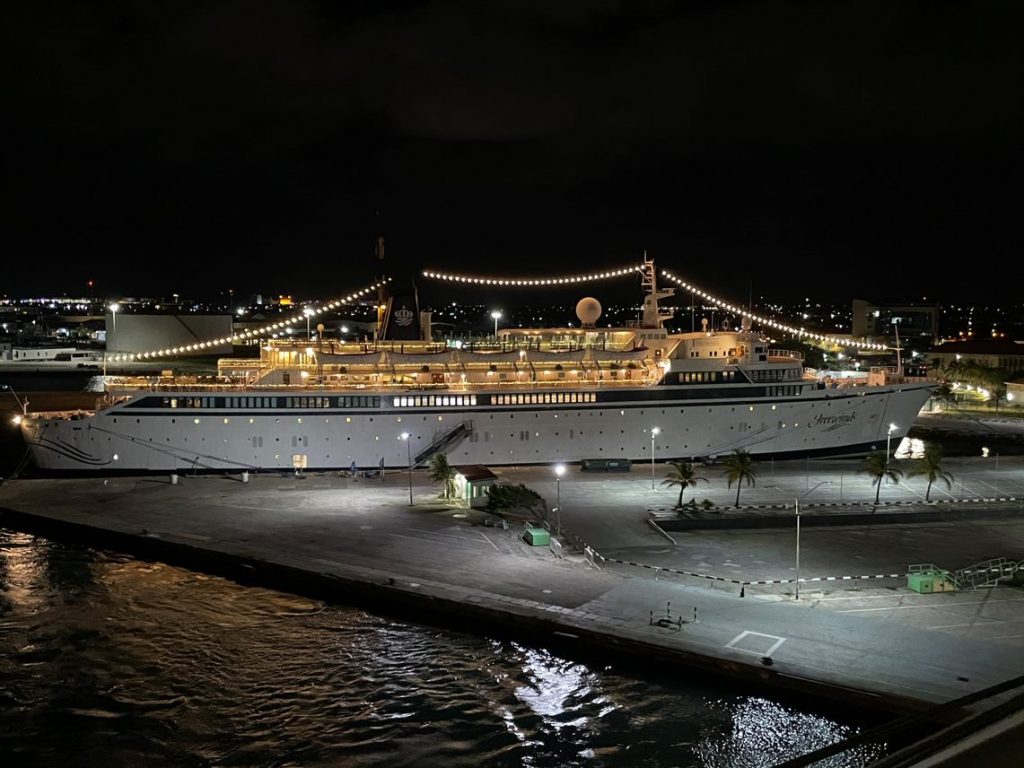 One of our readers was on a cruise that stopped in Aruba. They took some shots of the ghost ship. There isn't any sign of life, the lights are on but there's nobody home.
At some point Captain Napier made an appearance: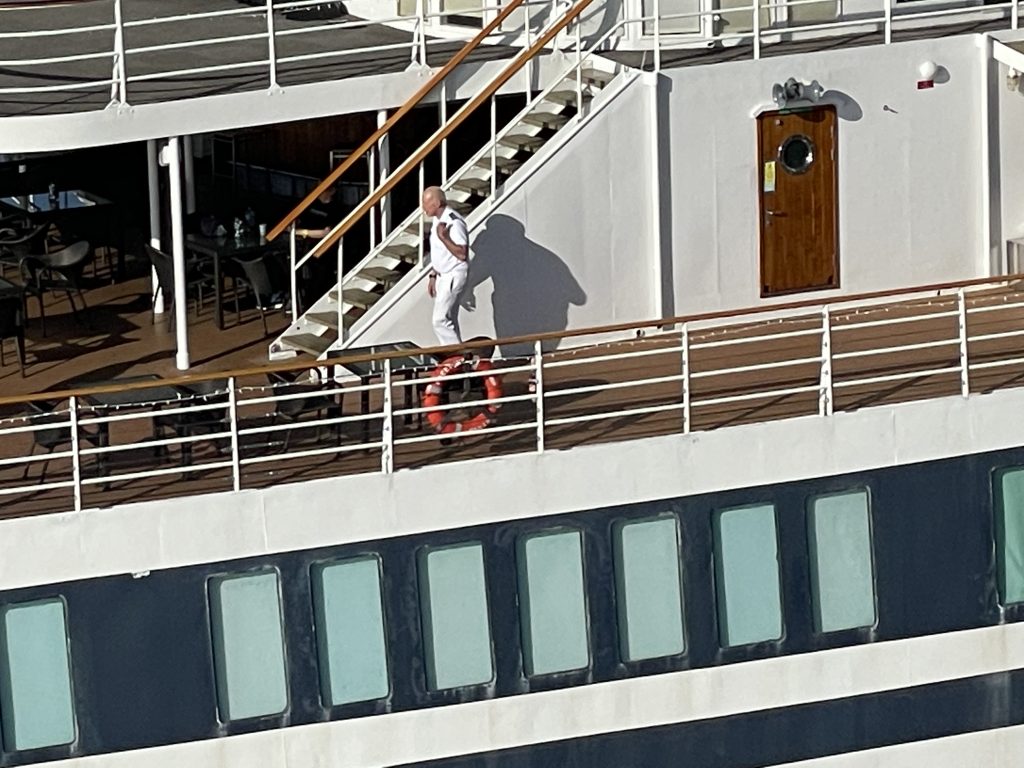 Not sure what he is doing — he looks a little frustrated (no big surprise, imagine being the "captain" of a ship permanently tied up to a dock with no passengers)…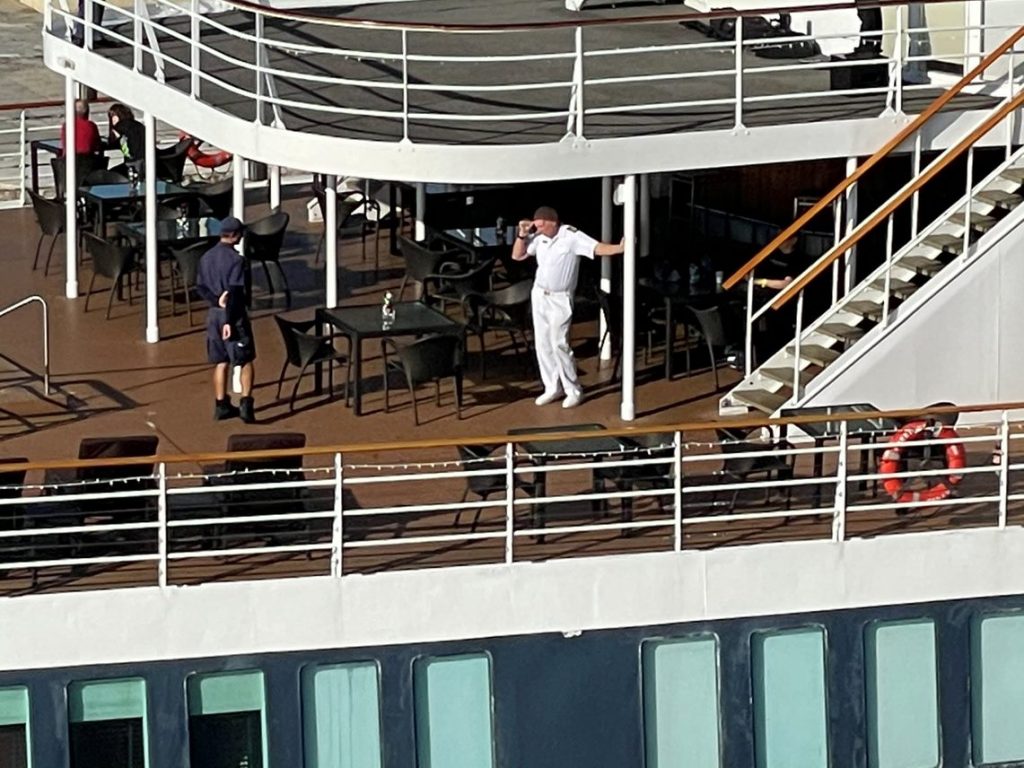 It turns out his appearance was for a video shoot! What a surprise….
They gathered some kids and had them muster up in formation to be addressed by Capt. Mike (the camera crew is behind the stairs).
Wonder who these kids are? A delegation from Delphi or the Clearwater Academy perhaps? Sent for "Officer Training School"… Or is this a new batch of child trafficking victims?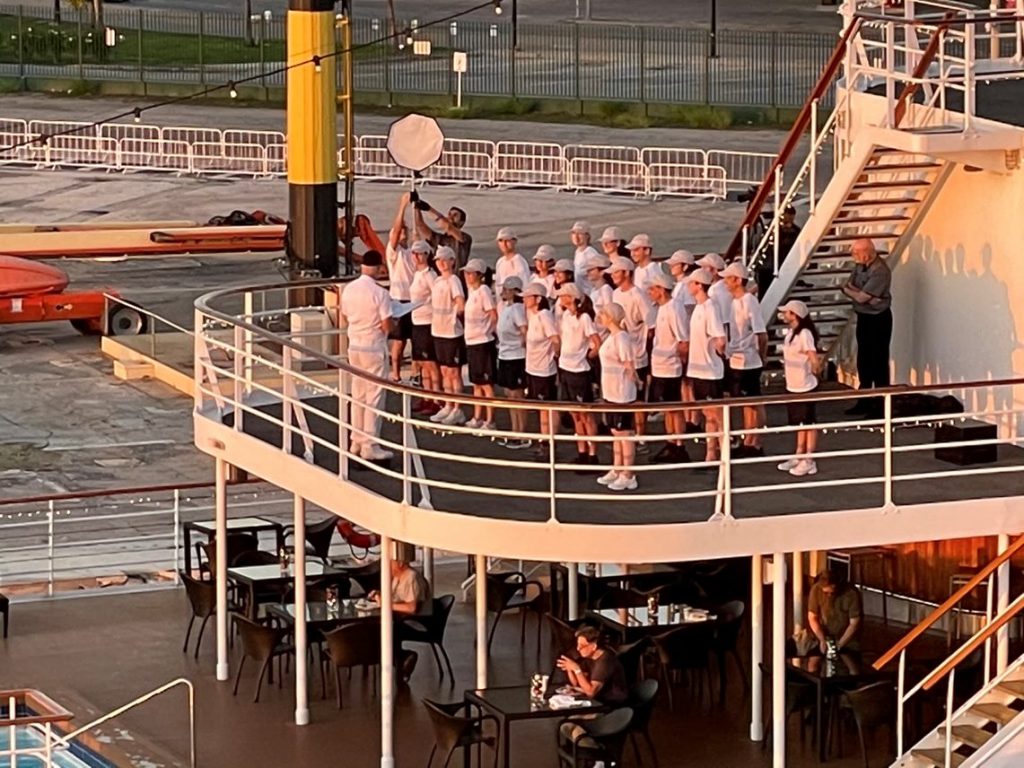 The "OT VIII" ship is a joke. There aren't enough people getting to the top of the Bridge to support a rowboat, let alone an old cruise ship. There are more kids on board swabbing the decks and dangling over the side painting than passengers there for actaul scientology services.