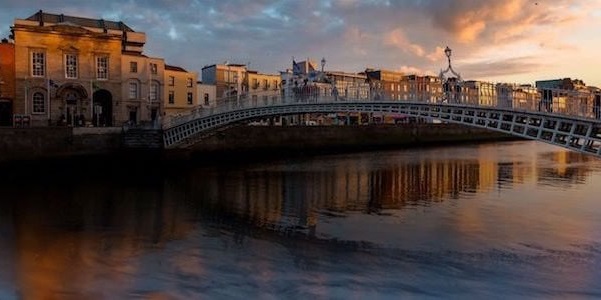 Somehow, the ONLY people who seem to be in the Dublin "ideal org" are from other countries.
Now I will freely admit that I love to visit Ireland. It is truly a magical country and the people are wonderful.
But why did Miscavige need to plonk an ideal down there when all there has ever been in Ireland is a bankrupt mission?
And as the months go by, it is proving by its OWN promotion that it cannot get the Irish to come near its 10 million dollar vanity project. It seems the only people participating in services there are those who have been pilfered from other "ideal" orgs around the globe. Maybe their prices are good? Maybe people just want to visit Dublin? But far more people visit London, Madrid, Rome, New York  and even Las Vegas — so how come no "scienotourists" are moving up the Bridge in those places?
It's a mystery.
This Mission of Kosice is no doubt considered to be a "feeder" mission for the "ideal" org in Budapest which is just 100 miles away. So why are their people going to Dublin?
And here is another one — this person is from JAPAN? You know there is an "ideal" org in Tokyo right?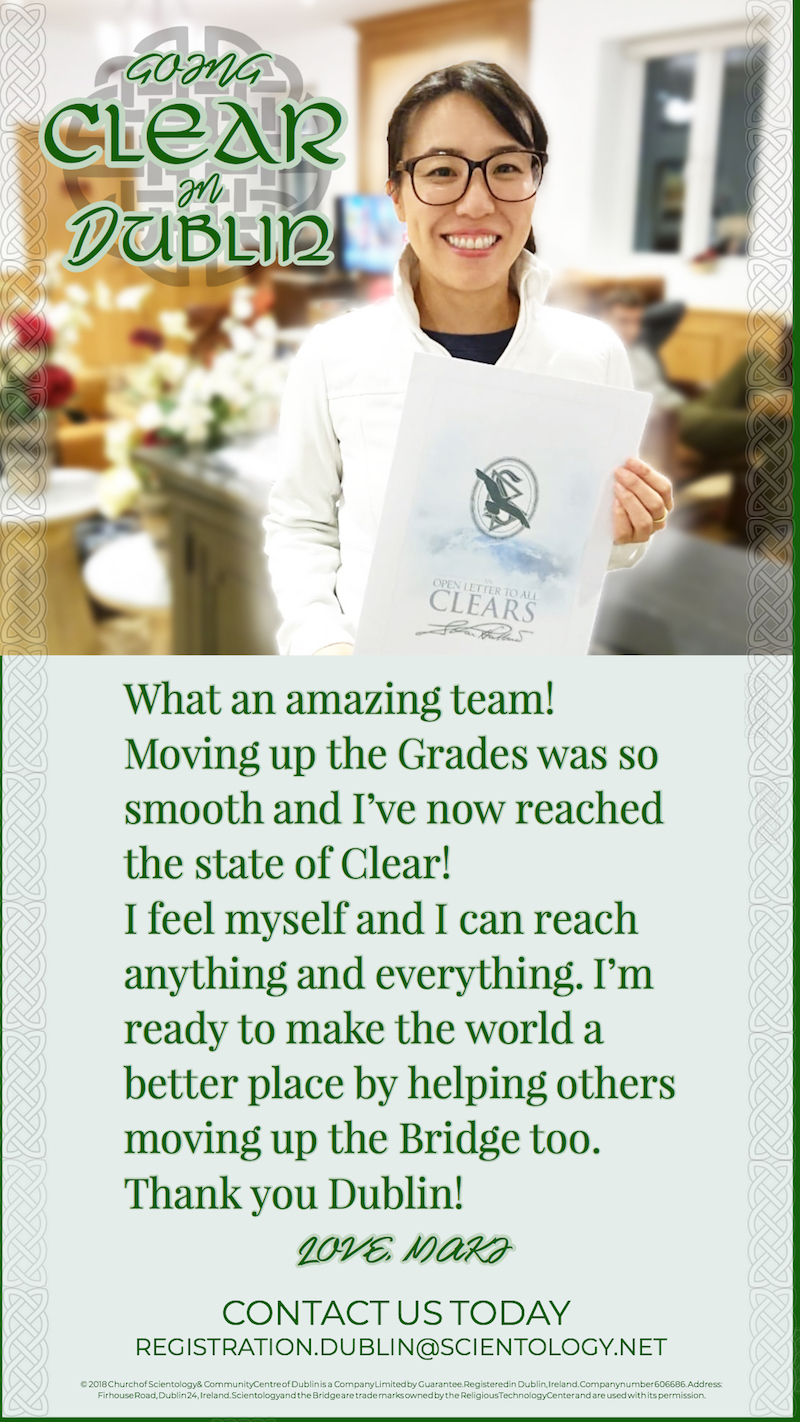 Further proof scientology is cannibalizing itself.it used to be that the staff were shuffled from one ideal org to the next. Now it's public too…