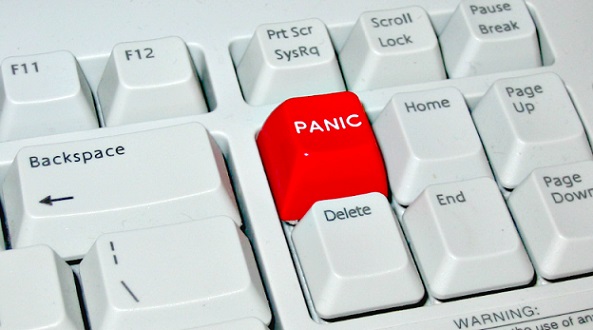 Here is the latest (hushmail) message to the Flag OT Committee from Jessica Selva "Flag Service Organization" (don't know what her post is).
HOW TO HANDLE BLACK PROPAGANDA

23 March 2014

 

On Sunday, we will be hosting this important seminar.

 

It will be held in the Fort Harrison Ballroom on the 10th Floor.

 

A 

thorough

 drilling will take place at 

1:30

 to 3:30 PM, led by persons from the Office of Special Affairs
There is only one message this sends.
We are being bombarded with "entheta" and are trying desperately to "handle."
 No doubt the first step of this "seminar" by unknown "Office of Special Affairs" people will be to explain the "crimes" of Sara and Shel Goldberg and Mary Kahn (probably with a sidebar about me). They are "part of a squirrel group" and "circulated rumors about senior Scientologists" and "support Anonymous who made death threats against church members" and "Marty Rathbun who is an agent of the German Government."
Panic in COB's Palace. He is out trying to patch up things with the city. Internally they are trying to patch up the bullet holes that have passed through the OT Committee and field in general with the latest public departures of proiminent OT VIII's who have had enough of the bs.