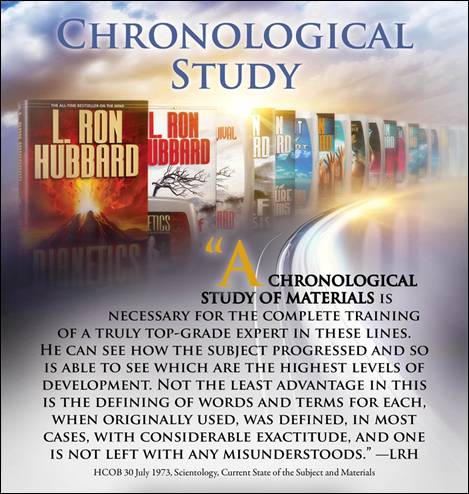 This is a recent promotional piece trying to persuade the sheeple to do a "chronological study" of the materials.
Somehow, this seemed a bit strange to me, because this is a quote from 1973. These materials (apart from the books) were generally not available to the public then.
So, I checked the quote.
Lo and behold, it is about the BRIEFING COURSE, the course that Miscavige canceled a decade ago and has never replaced. Hubbard is referencing the 300+ lectures he delivered to Briefing Course students.
It tells you how far from the Hubbard version of scientology the current organization is. There is nobody even whispering that not having a Briefing Course is a horrendous violation of KSW…