It seems the Bridge is broken.
This is the latest out of Europe.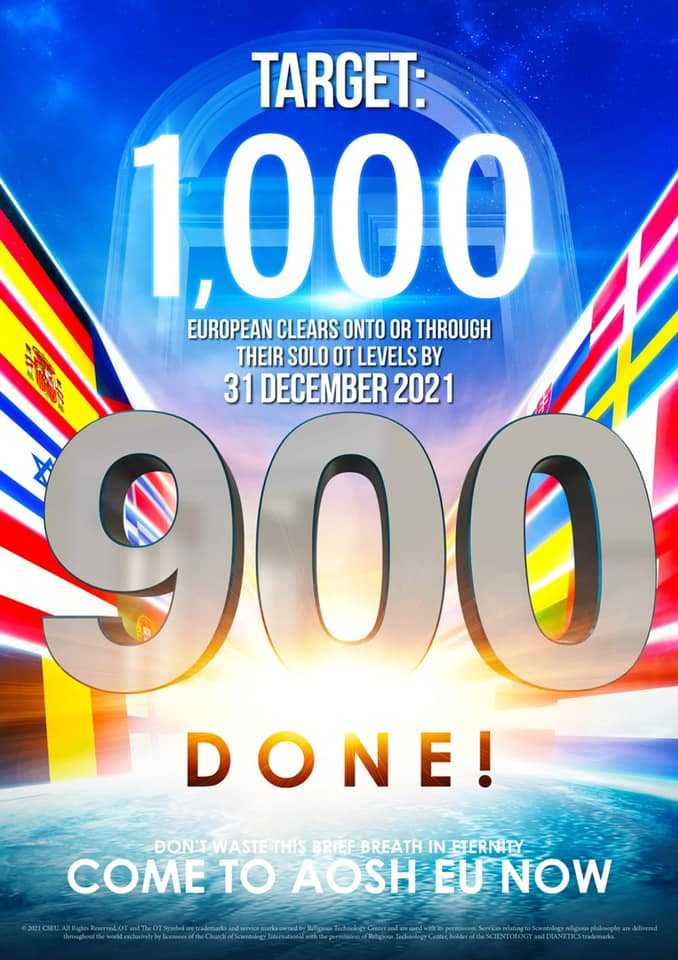 Between now and the end of the year, they are hoping to get 100 Clears onto their Solo levels.
This is not 100 new clears made. This is just 100 people onto Solo.
4 months at 25 people per month is their target. Even this meager target is unrealistic. They will not come close to this. No scientology target is ever anything but a wishful dream ("postulate"). Remember they have been trying for 30 years to get 10,000 onto Solo NOTs cumulatively.
25 people a month in an organization that services all of Europe and Russia. That is 750 million people.
Even if they raised their expectations to 25 NEW Clears per month onto Solo, they are not "Clearing their zone." One in every 30 million people per month is not going to cut it.
As for where they got the 900 "done" — that is probably the total so far this century.
With scientology failing so dismally in its efforts to "get the tech into society" it is little wonder their only real activity is trying to suck as much money as possible out of the remaining sheeple before they die.