Well, the truth is they never really had them (or anything else that requires spending money on anything other than buildings).
Remember Tim Bowles? Former "good guy" partner of Rick Moxon? He won an IAS Freedom Medal for his work with children in Africa.
The IAS repeatedly announces it's "support" for human rights, most particularly "Youth For Human Rights". They gave an IAS Freedom Medal to Mary Shuttleworth, the head if the whole show.
They have literally collected tens of millions of dollars on the basis of their PR that they are "bringing human rights to the world." They claim the same with respect to education. They have given IAS Freedom Medals to Debbie Mace, Isaac Hayes and others for "bringing study tech to the world." It's routinely covered in Impact magazine how invaluable "the support of the IAS is" to bringing study tech to the world.
Here is some pretty damning evidence they do no such thing.
Tim Bowles and his African campaign are old news. He isn't going to get another medal. They aren't going to get any decent photo ops they haven't had before. So there is "no money" and he has resorted to a "Go Fund Me" site asking for a measly $15,000 (well, measly by IAS standards, this is just a week's worth of commissions for their big fundraisers and they have an army of them). $15,000 is about 1/10,000th of the money the IAS has.
How pathetic is it that rather than getting money for this from the IAS he is trying to solicit donations. That IAS is such fun.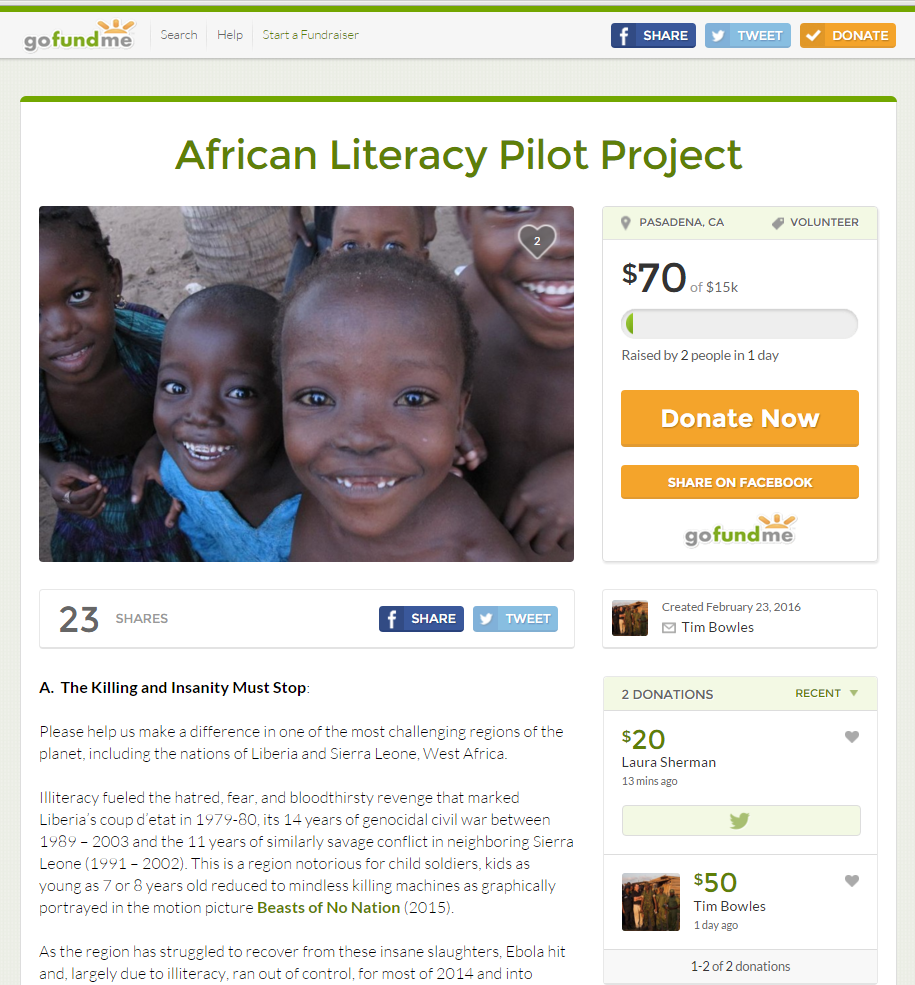 I didnt include all of it — just the top to show how much he is asking for and the end to show how he signed it from "Youth For Human Rights."