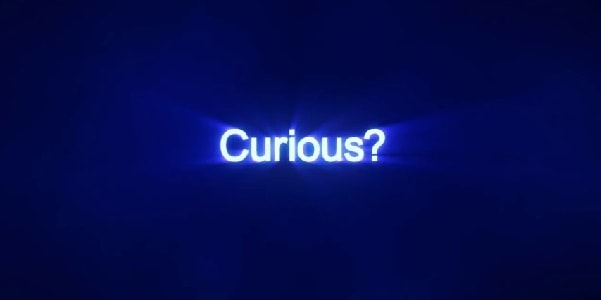 Here is the hype from the IAS:
So, you see, the IAS takes credit for this program "reaching over 200 million people per year."
They make a big show of "sponsoring the distribution of 500,000 booklets at the Super Bowl". But this is a lie. The number of people distributing the booklets, according to their photo, was about 25 (that is all they could muster in a city with an "ideal" org??) – including children. That is 20,000 booklets per person. Even someone with Super Powers or who was complete cause over life from running around a pole couldn't manage that. This is also how they come to "reached over 200 million" — they likely counted this as "we reached a million at the Super Bowl because there were a lot of people who saw us."
Read on a little further in the hype and it turns out they distributed "tens of thousands" to "make a large splash"… Of course, they didn't even print 500,000 booklets and never disbursed any money to do so either. They likely printed a few thousand, most of which ended up in a trash bin.
But hey — it sounds good to say they "sponsor" the campaign. And give this amazing example of "500,000 to be distributed at the Super Bowl."
This is where your hard earned dollars you hand over to the IAS vultures goes.
But here is what really happens: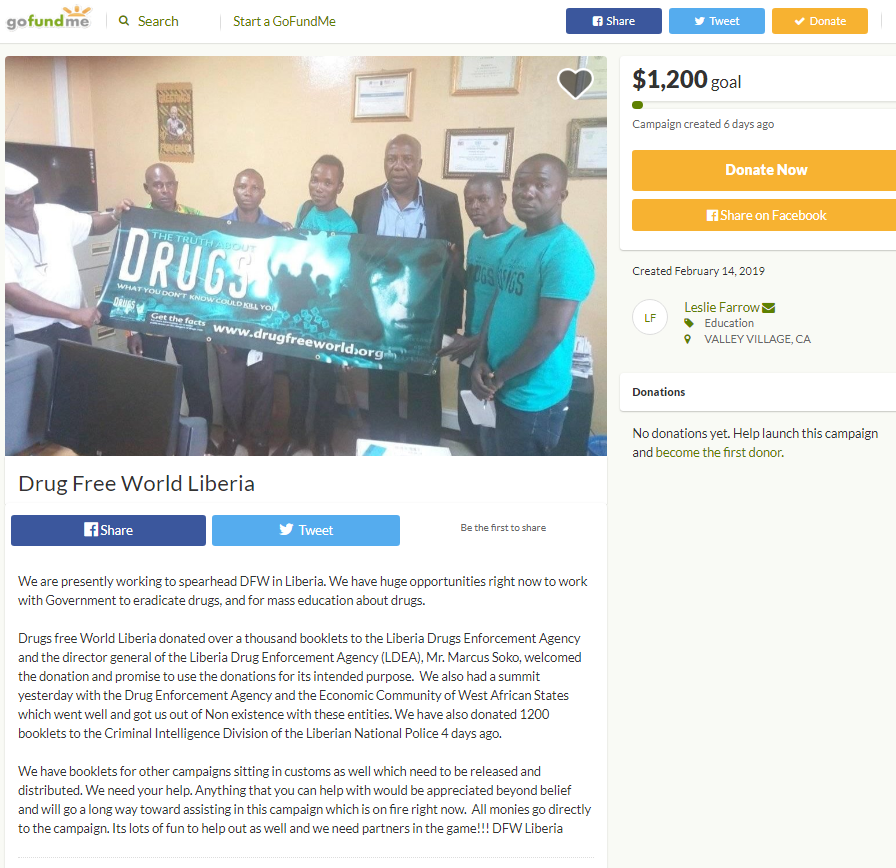 How come she is having to do a GoFundMe (with NO money donated) if the IAS sponsors this effort?
And it's for $1200 for god's sake. More money than that is sitting in the cracks in the couch of the IAS office at Flag…
And you heard it here first — Leslie Farrow is probably doing this to try to win an IAS Freedom Medal this year for "handling the drug problem and bringing hope to the entire nation of Liberia…"
This is the bait and switch that IS the IAS.
They tell people they are spending money to make a better world. They do a couple of flashy things that can get attention. But they REALLY don't ever spend the money. They accumulate it, invest it into real estate or just have piles of cash growing higher in foreign bank accounts.
The IAS is the biggest scam in scientology. And that is saying something.