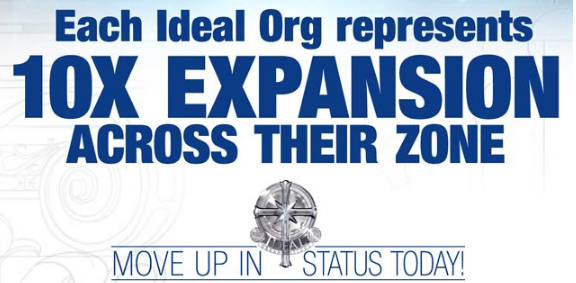 More evidence that the pretense of scientology is coming unglued.
Stevens Creek is an "ideal org". It has been since 2005 (Miscavige "rededictaed" it in 2012 because they put new videos in the lobby and they try to pretend it's only been ideal since 2012). There are three other ideal orgs within 50 miles. They should be well on their way to Clearing the entire Bay Area by now.
Add to that the constant hype about the huge "4th dynamic campaigns" that are "salvaging the world" from the ravages of drugs, psychiatry and human rights violations and you can see the hype laid bare.
They are having to beg for people to participate to pretend these programs actually exist. This is not to DO anything – just to have a presence at a festival. It is like the calls that go out for people to show up in course rooms for the "Gold shoot team."
13 years an ideal org. Still nobody in charge of their massive 4d campaigns. They haven't opened a single mission. They have made less Clears in that time than children born in a single day in local hospitals. They have not had to expand to new premises to accommodate their 10x expansion.
Like every other "ideal org" on earth, they are a complete bust.