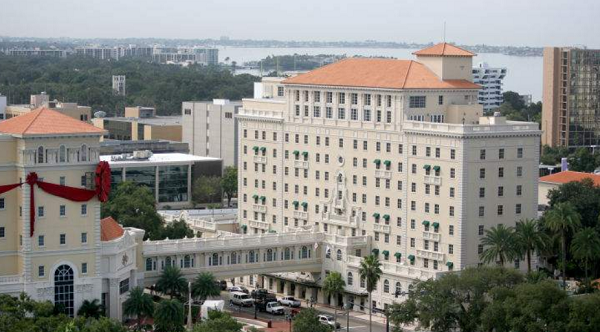 Easter is a uniquely Christian holiday celebrating the resurrection of Jesus Christ.
Scientologists do NOT believe in Christ — though Hubbard gave lip service to the idea that "we want the same things Jesus wanted, peace on earth and goodwill for all men" (though even that is not true as great wealth was NOT a goal of Jesus, and goodwill for all men is NOT a goal of scientology — especially those deemed to be enemies). To be precise, it was even more vague and condescending, Hubbard said: "Scientology can demonstrate that it can attain the goals set for man by Christ, which are: Wisdom, Good Health, and Immortality." 
Scientology and Christianity are NOT compatible. At all. In scientology there is only one savior of mankind and the universe. L. Ron Hubbard. The savior of mankind is definitely NOT Jesus Christ. In fact, Hubbard claimed that Christianity and Jesus Christ are merely a part of the "R6 bank" or "R6" (a highly destructive pattern of irrational and destructive behavior that humans on this "prison planet" are burdened with in order to keep them subdued).
"Somebody on this planet, about 600 B.C. found some pieces of "R6."
I don't know how they found it; either by watching madmen or something. But since that time they have used it. And it became what is known as Christianity.
The man on the cross. There was no Christ!
The Roman Catholic Church, through watching the dramatizations of people picked up some little fragments of R6."
He really had nothing good to say about Christianity:
"The whole Christian movement is based on the victim…. They won by appealing to victims. We can win by converting victims. Christianity succeeded by making people into victims. We can succeed by making victims into people."
And another of his arcane references — but anyone can understand this is NOT complimentary.
"Well, I have been to heaven. Yes, I've been to heaven. And so have you….
It was complete with gates, angels and plaster saints and electronic implantation equipment. So there was a Heaven after all — which is why you are on this planet and were condemned never to be free again until Scientology.
For a long while, some people have been cross with me for my lack of cooperation in believing in a Christian Heaven, God and Christ. I have never said I didn't believe in a Big Thetan but there was certainly something very corny about Heaven et al. Now I have to apologize. There was a Heaven. Not too unlike, in cruel betrayal, the heaven of the Assassins in the 12th Century who, like everyone else, dramatized the whole track implants….
The symbol of the crucified Christ is very apt indeed. It's the symbol of the thetan betrayed." 
OK, given the above, who is this promotional piece intended for?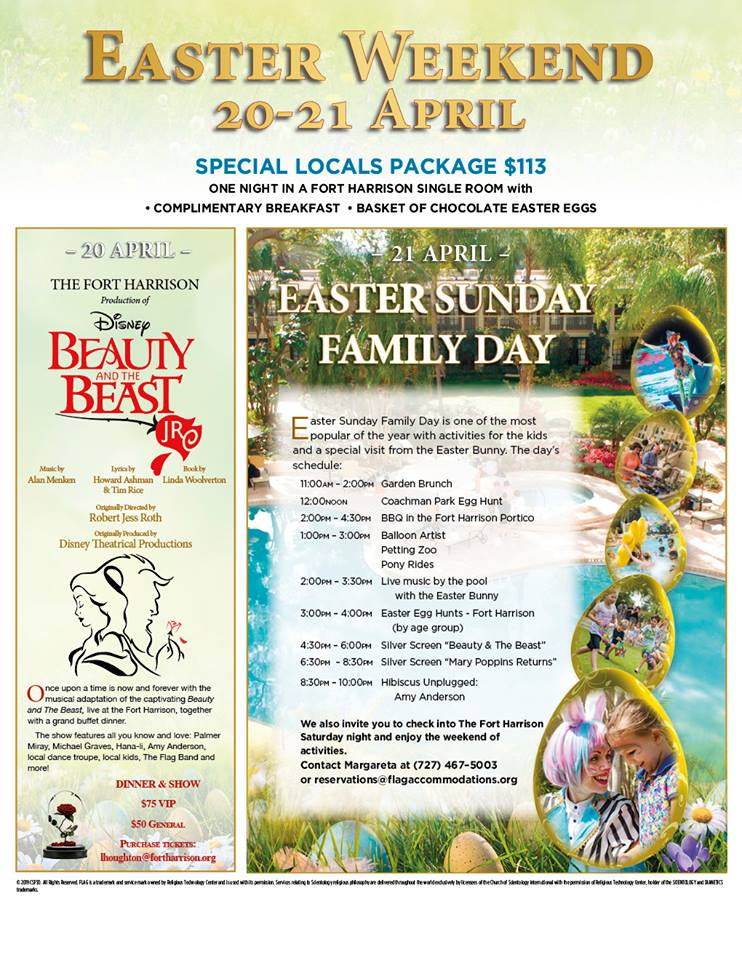 And remember the recent posts concerning non-scientologist being forbidden from staying at the Ft Harrison? It's clearly not intended for actual Christians…
And finally, do you think Disney is aware they are using their trademarks and even listing "Originally Produced by Disney Theatrical Productions" and CHARGING for the performance? After all the shit scientology has tossed at Disney in the last two years as the parent company of A&E?