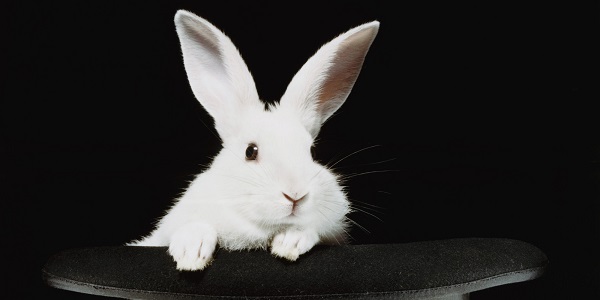 After a lean period in the ideal world, things are hopping again. Rabbits are being pulled out of the hat once more to prove that the massive international expansion that COP keeps talking about is real.
They are now promoting "5 ideal org in 4 months" and "We are opening an ideal org every month for the rest of the year and have just opened Tokyo and Bogota then it will be Harlem, Milano and Atlanta."
Of course, this is typical scientology math. If they open these 5 ideal orgs by the end of this year, it will be 5 in 6 months, not 5 in 4. Bogota was opened in July. But what's a little white lie in a white out blizzard of lies?
What this latest spurt of activity really says is that my prediction that Miscavige would have to move into a new phase of just coughing up to pay for the remaining orgs has come to pass.
He became so desperate that he had nothing to show for events to keep the believers believing that he had to bite the bullet and start buying the orgs from his Scrooge McDuck pile of cash.
The local org did not raise the funds for Bogota (or Basel before it).
Nor for Tokyo. Or Harlem.  Or Milano.
Possibly Atlanta did with the support of the FSO, but it's the exception.
Of course, they cannot complete Valley — in the heart of the largest concentration of scientologists on earth with 4 SO Orgs, international management, ASI, Bridge and 5 other ideal orgs within an hour — so that pretty much tells you everything you need to know about how this "strategy" has run its course. The dead horse has been beaten.  Repeatedly and for years and is dust a dusty pile of old skin and bones now. Surely they will continue to beat on local orgs to see if they can extract any last drops of blood from the stone, but while that goes on they are simply going to roll forward to complete the undone ones as they are become a PR nightmare — both externally and internally.
Scientology has engendered enormous ill-will by buying buildings, promising to renovate them and then letting them sit idle, often with unpaid taxes.
But more importantly, when you keep telling your internal public "this is a time of epic, monumental expansion — lookee here, see this magnificent new edifice, just look at the beauty of that reception and there are 7,345 inches of state-of-the art wire connecting the light switches to the custom designed light fixtures…" blah blah blah. But then when there aren't any to show off at events, oh, that does not look good for Dear Leader.
COP MUST keep up appearances that he is leading scientology into the golden age. His position and the devotion of his flock to slavishly following his every word is of paramount importance in scientology.
And so it is not just the strategy he employs for ideal orgs.
Narconon is in the middle of a shitstorm that just keeps on shitting. If Narconon as an entity and its "flagship" at Arrowhead survive the aftermath of the deaths and destruction they have sewn it will be a real surprise. Bad news about Narconon? "What bad news?" says COP. "Lookee here, Narconon is flourishing like never before," as he orders the IAS to buy "VIP Narconons" around the world (in fact, just more empty buildings). "Ladies and gentlemen, I present you the golden age of Narconon."  And the "proof" is a CGI video of buildings turned into high end spas. Odd thing to invest in if you are really interested in "salvaging the planet from the ravages of drugs" — how about hiring some competent, medically trained people to oversee the regular people who are on the Narconon program so you don't have any more deaths?
I really understood the Miscavige mentality on this in 1998 when the church was indicted on criminal charges for the death of Lisa McPherson. Miscavige's instant response was to "deal with the PR flap." He ordered that a "groundbreaking" ceremony be held for the new Super Power building — announcing to the world that "we are expanding, the gum-flapping about a death at the Ft Harrison is like a flea on the back of an elephant."  That ceremony was set up and held in a couple of weeks — it took 15 years for the building to actually be built.
And it's only gotten more pervasive since then.
And here we have the latest example.
The constant bad news from Ireland seems to have mounted to the level where it is time to buy a building to demonstrate the massive expansion occuring there. Never mind the fact that the Mission there is insolvent, cannot pay it's staff and is open about 3 hours a week…
And you can bet this is going to come with a bunch of hype about "this is where LRH developed the PE Course" so we are "implementing the standard PE" to "Clear Ireland" (even though it didn't work when LRH was there doing it himself personally, he abandoned it after a short time).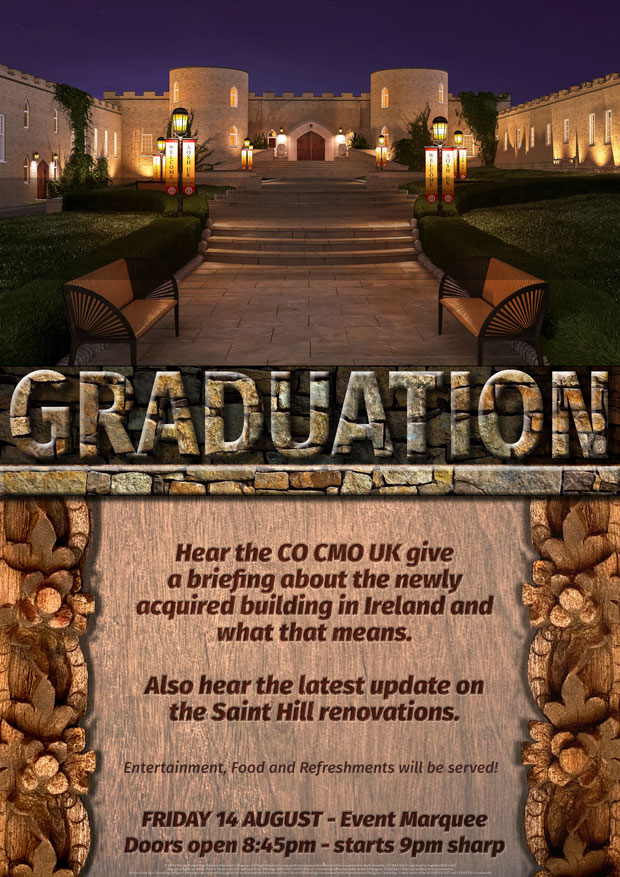 You can bet this will be a pitch to "join staff" because they "need people for the new building COB has bought us in Ireland and we need to have this set up and operating so the film crew can shoot it in time for the IAS anniversary in October." I wish someone had actually attended this briefing and reported in. I would love to know what the story is that is being presented….
Rabbits out of hats. That is what scientology has become. Illusion and trickery.