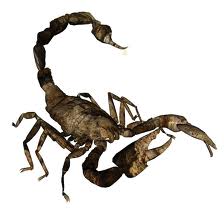 Another one of those "unauthorized" emails. I guess the message didn't get out internally.
This woman is misnamed. She is about as charming as a scorpion with 6 broken legs. Wouldn't want to run into her in a dark alley on a rainy night.
There is some serious make-wrong happening here, and she is not in the least bit apologetic about it either. 
It gives you some idea of the heat these people are under.
And the contempt they have for "the field."
And the ingrained attitude of "you OWE us your support."
And finally, all the way down the org board, it once again reinforces the main line that motivates all activities in Corporate Scientology "COB has had to tell us to do this as we are all so pathetic, uncaring and incompetent we could not do it ourselves and now we are overloading him making him have to inform us what our next insane target is."
This may be the worst email I have ever seen coming out of the RCS.  
The dwindling spiral is getting tighter, faster and more vertically down day by day.  
From: Jennifer Charm-Jacobson <jcharm@earthlink.net>
Date: October 8, 2013 10:58:09 PM PDT
To:
Cc: Quinn Taufer <qhtaufer@gmail.com>
Subject: Why you're getting this comm
Reply-To: Jennifer Charm-Jacobson <jcharm@earthlink.net>

Hi,
  You may wonder why you are receiving this from me. I don't know, are you an OTC member who wasn't here tonight for our ED's talk on our imminent Golden Age of Tech Phase2 delivery and Quinn Taufer's exciting news on our renos and design & planning and fundraising? Perhaps you live in the Valley but don't contribute to the Org, maybe you were at the New Year's event and cheered your agreement when COB told Los Angeles to get Valley done? 
  Make no mistake about it, we WILL be delivering the entire release, both training and processing. Our staff at Flag have not only completed their training but they finished ALL the training on ALL the releases even beyond their individual TIPs! Further, we WILL be delivering the grade chart services to any and all OTs no matter what level they have completed and we will be ready to service YOU! But people, delivering this priceless tech in a non ideal org is like serving up a 5 star über-gourmet meal on a paper plate! The Ideal Org strategy is 30 years in the making and for 10 years we have been trying to get Valley done while the majority of LA thought it was the responsibility of a few wealthy donors and a handful of OTC members and staff. The importance of this undertaking was SO undervalued that it has taken COB to have to ask LA to get it done! And still, it's importance is ignored by the majority. There are millions of Thetans who are plummeting down the dwindling spiral while this cycle drags on!
  Quinn read to us from HCOPL "Promotion and Motivation" and I'm issuing this as a MUST read to you. Read it and get back to me on whether your viewpoint on your own participation in getting Valley done, budges even just a little. I'd very much like to hear your cognitions!
  Please be at Valley's next event on 19 October at the Angeles National Golf Club. If you open your Valley emails, you'll see the invitation. There will be another HUGE event on 8 December at the new chapel. 
Please confirm to me for either one or both 818-357-7034 ASAP. Show up any day, any time and help us with confirming and getting donations. DO YOUR NEXT STATUS!!!!
For G-D's sake, do something!
Ml
Jennifer