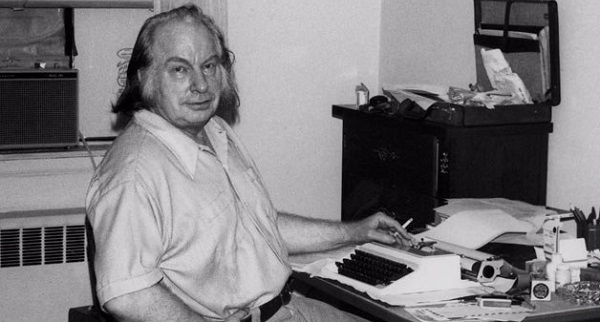 The words of L. Ron Hubbard are often contradictory.
And yet, according to his dictates, his words are to be "duplicated and applied exactly without alteration"… even when he says diametrically opposed things.
What defines a Floating Needle — "loose and free" or "rhythmic"? Are you supposed to love your enemies or destroy them? Do you forgive or always even the score? Never evaluate for a pc unless the meter tells you otherwise?
There are literally thousands of these.
I was sent this promotion piece and it was SO contradictory to one of the most well-known things Hubbard wrote that it prompted me to write this.
Here is the effort to sell the basics, using one of Hubbard's weird quotes. These things are always given "issue authority" as it is simply quoting the words of "Source" and there can be no disputing them. Whether they make sense or not.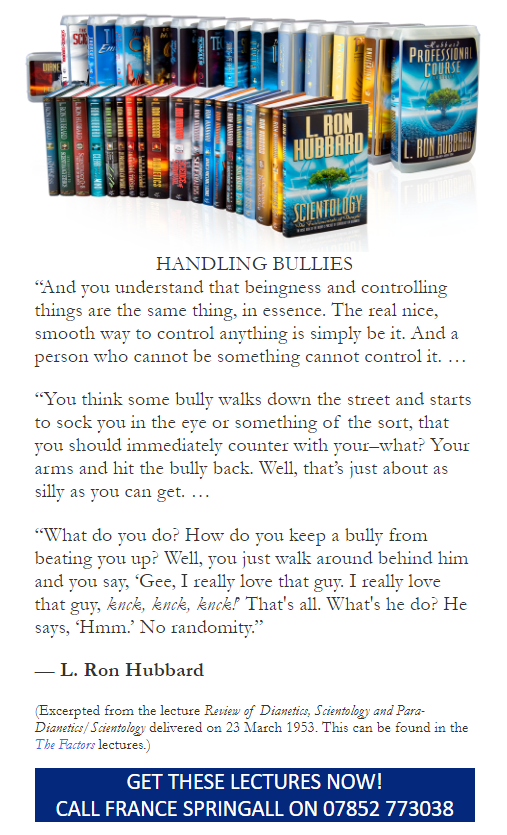 And here is the other, more well-known version from Hubbard on how to deal with bullies:
So, which one is right? Walk around behind him and pronounce your love or punch him in the eye?
As any good scientology supervisor would say: "What do your materials state?"
And if you still felt unclear "Is there a misunderstood word or symbol in the materials"?
"No, they are contradictory"
"Find your misunderstood"
"I understand the words, but what they say makes no sense"
"Let me give you a spot check – what does the word "are" mean?" "Flunk — restudy from the beginning."
On and on ad nauseam.
Persist and you will end up being routed to Ethics. You will be forced to demean yourself and it will cost you cash to escape.
Scientologists pretty quickly learn NEVER to question the words of Hubbard, no matter how idiotic or contradictory they are.