I was surprised to see one of the scientology OSA Bots retweet something about the scientology Super Bowl ad from something calling itself MultiFaith CPAC. Anyone who watched the game no doubt saw the Jesus Gets Us ads and this group put the scientology ad into the same category of "religion represented well."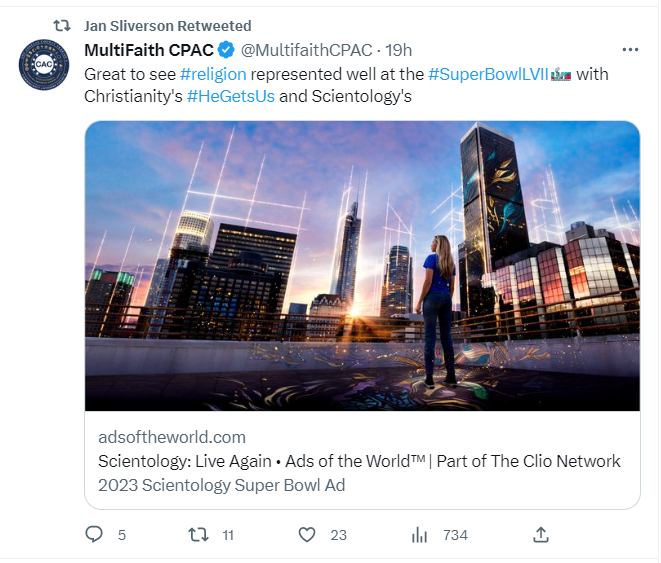 It's impossible any organization not influenced ("safepointed") by scientology would put out such a tone-deaf and ridiculous tweet.
This is their Twitter home page: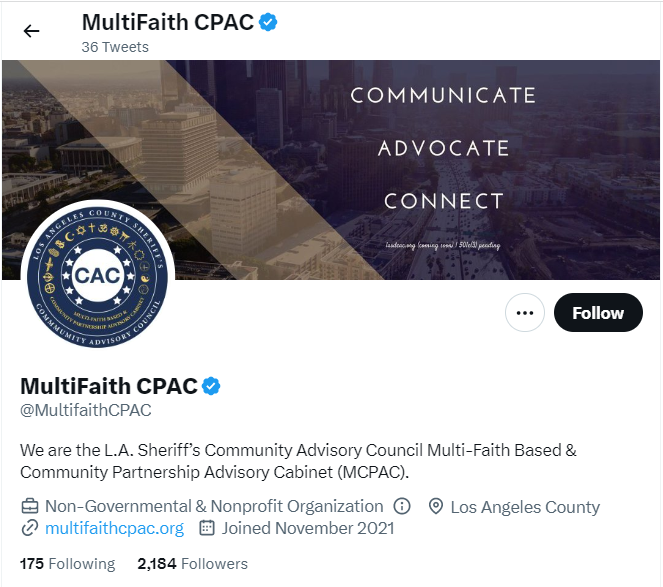 As you can see, it is a Council of the LA Sheriff's Department!
Scientology has had a long history with the LACSD, including a very cozy relationship with the now disgraced and convicted former LA County Sheriff, Lee Baca.
So, I looked up their website and this is the home page: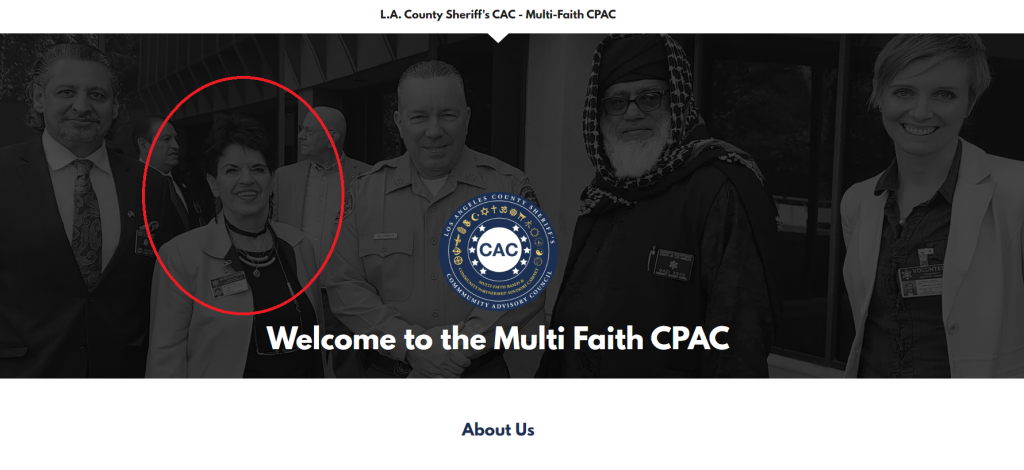 The head circled in red is Janet Weiland. She has been a long term scientology PR operative working out of the Office of Special Affairs International (OSA Int). There she is front and center…
Here is some more information from the Multi-Faith CPAC website: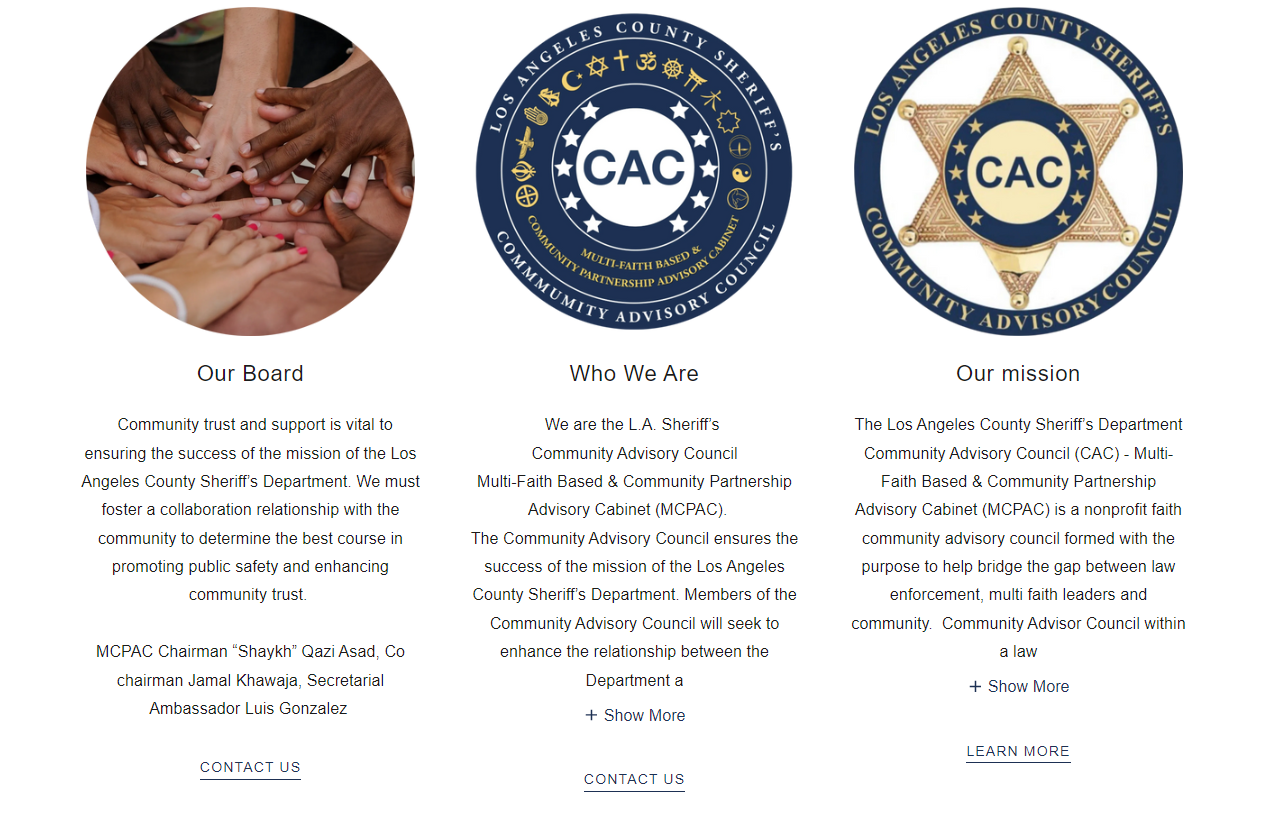 A few more clicks and you come across his article appears on their site.
The "Women's Auxiliary" is the "Women's Auxiliary of the Valley scientology "Ideal" Org, held in the valley Org auditorium as the photos show to anyone familiar with the space.
They must recognize how sensitive their connection to scientology is because there is NO mention of scientology in the article.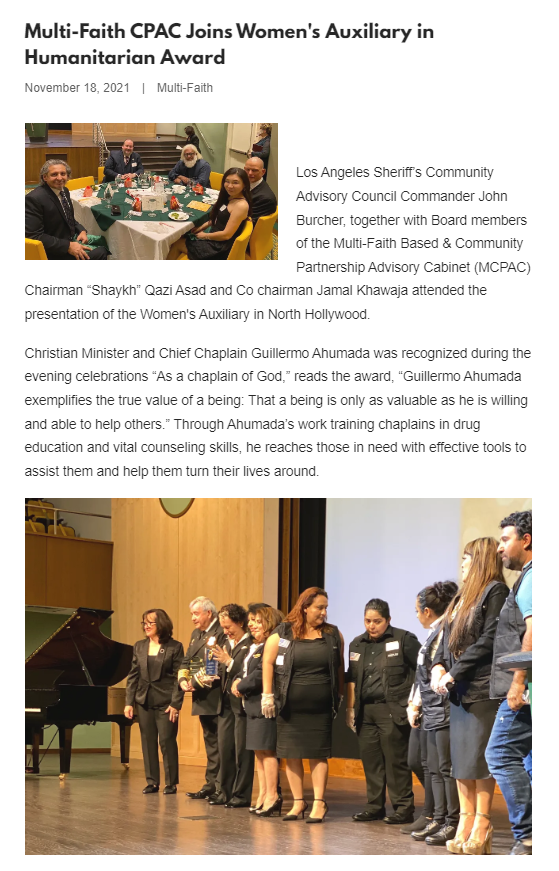 How in this day and age could the LA County Sheriff's Department still be cozying up to scientology?
There is a button to contact the CPAC on their home page. I doubt it will do much good, but perhaps the LA County Sheriff's Department "Contact Us" might be more effective.