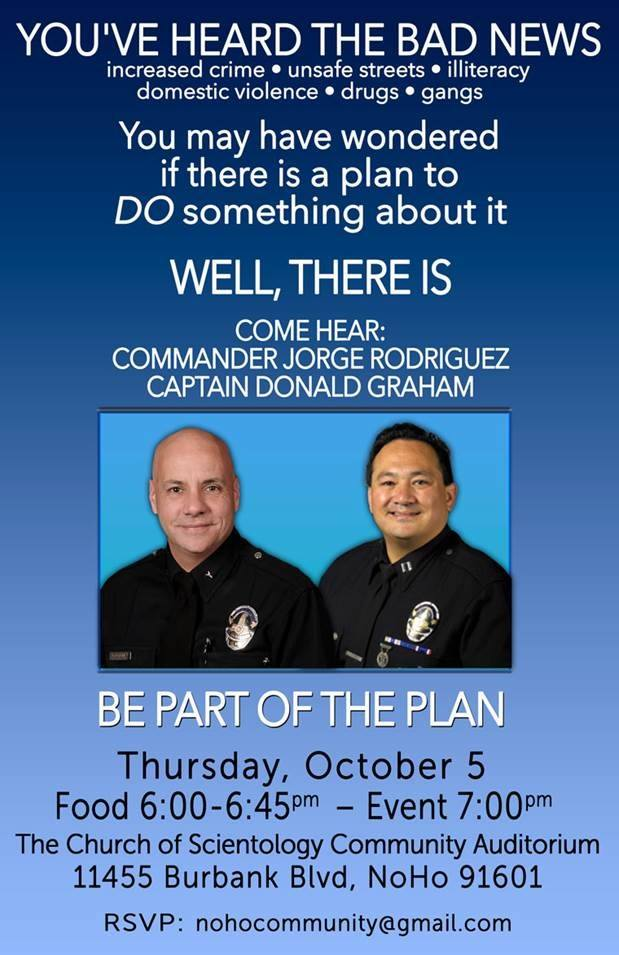 Are they going to explain to everyone that the solution is to hand out Way To Happiness booklets?
It's worked so well in Venezuela and other places…
How about human trafficking, fraud and destroying families? Not part of the agenda?
The LAPD and other organizations need to pay better attention and be more diligent about who they team up with. Of course, their argument is that they will work together with anyone who wants to improve the community, and that is understandable. What they don't realize is:
a. How scientology will use them to gain legitimacy for themselves
b. What scientology is really involved in — outside of their local "goodwill PR" efforts. They should take a little time to do some research before committing to publicly supporting an organization with such a horrendous history of abuses.