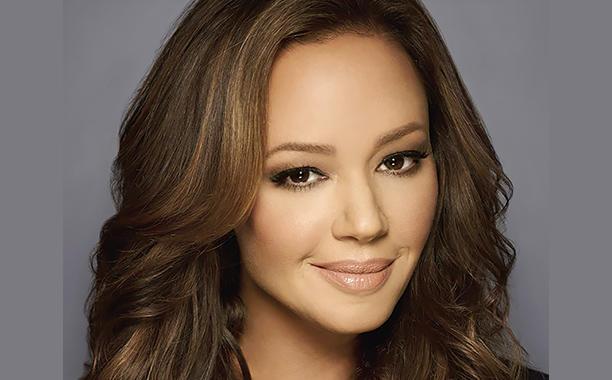 What can Miscavige do to respond to Hurricane Leah? She is blowing his house down and it is a storm that comes on top of severe damage already inflicted on the once apparently impregnable fortress of scientology.
It has been building throughout the year — Going Clear at Sundance got the ball rolling.
Followed by the revelations from the PI's tailing his father which thrust scientology back into the headlines. Losing tax exemption in the Netherlands. Tony Ortega's Unbreakable Miss Lovely, a never ending stream of Narconon bad news. And much more.
And now Troublemaker has stepped it up to whole new levels with a better educated and far more receptive media.
Scientology has tried to deal with the unwanted attention by following it's very well worn playbook:
Sending threatening letters to the production companies/publishers
Sending threatening letters to the media
Dumping piles of "D/A" materials on the doorstep of the media — rehashing the same tired old ad hominem attacks
Getting a few low level "celebrities" to make some lame comments about how they are being targeted by "bigots"
Here is what they have not done:
Addressed a single specific other than to say things are "provable bullshit"
Agreed to be interviewed by anyone in the media
The problem is that the old tactics no longer work. Filmmakers and publishers no longer buy into the empty threats. Neither do the media.
There have been occasional random outliers in the press who have taken contrarian positions that scientology is being singled out for improper exposure of its abuses. Or they manage to get a tabloid to print their "Alex Gibney is a government spy,"  "Paul Haggis is desperate and appearing in a documentary is the only way he can get attention" or "Leah Remini is broke, so she HAD to write a book to make money" stories.
A few, increasingly isolated media are still foolish enough to buy these scientology bs lines and run with them, but these days they are truly the fringe. It is an untenable, and frankly ridiculous, position to take that those who are exposing scientology are all liars with hidden agendas. In this new golden age of scientology media coverage, anyone carrying scientology's water today is either:
a) on scientology's payroll,
b) too lazy to bother doing a Google search before printing an article
or c) has a very low IQ.
And while are on the subject Scientology has slanderous stories and videos about everyone who has ever said things they don't like. They have invested a lot of time, effort and money to putting together these very childish websites, videos and press packs.  You only need glance at their Freedom magazine website to note the lurid titles of their pieces and the wild allegations about Jason Beghe, Alex Gibney, Paul Haggis, Marty Rathbun, Marc Headley, Tom DeVocht, me and many others to wonder whether you have stumbled into a Mad magazine page of parodies. Put them all together and a quick glance tells you all you need to know.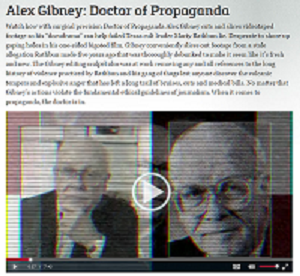 So, what options does Miscavige have, other than to add another trash video to the his collection?
He is bound by the POLICY of scientology. And in this regard, the direction is pretty clear:
"If attacked on some vulnerable point by anyone or anything or any organization, always find or manufacture enough threat against them to cause them to sue for peace."     
"Don't ever defend.  Always attack."
"The DEFENSE of anything is UNTENABLE.  The only way to defend anything is to ATTACK, and if you ever forget that then you will lose every battle you are ever engaged in, whether it is in terms of personal conversation, public debate, or a court of law. NEVER BE INTERESTED IN CHARGES. DO, yourself much MORE CHARGING and you will WIN."  
"Our first target should be removing the suppressives (anyone who disagrees with Scientology or any aspect of it) or paralyzing them or immobilizing them – those who are immediately and directly attacking (making any critical comment) Scientology orgs (organizations)…
"…So, our usual one-two is to find out who is giving the orders then find out what his criminal past is. And then we do it rather noisily so that it becomes known that we know and he shuts up.  That is usually the modus operandi."
All scientology policy on dealing with public relations assumes that scientology is doing no wrong and has nothing to hide. And the foundation of everything is that what is good for scientology is what is right. Attacking an "enemy" (anyone who dares to say anything scientology doesn't like) by any means possible, whether it is lying about them or using information told to the church in confidence is justified.
And this is clearly what they have been attempting to do.
But sending letters and copy-pasted "press releases" aren't cutting it. And these websites and videos are only seen by scientologists.
More "attack" website and editions of Freedom mag are not going to provide any respite in this 100 year storm.
So, he is left pondering: what would possibly get the attention of the media and get anything he wants said covered in the press?
A spokesman? 
David Miscavige doesn't trust anyone else to appear before the media to speak on behalf of the church other than himself. His last spokesperson, Tommy Davis, blew the Sea Org. And when he was there left a trail of destruction in his wake — very public lies, meltdowns on camera and soured relationships with virtually everyone he came in contact with in the media.
Nobody replaced him. They still have names of spokespeople (Karin Pouw, Bob Adams) but nobody from the media can even speak with them, let alone interview them. Ever media interaction is in the form of letters, ostensibly signed by Karin Pouw, but not in fact written by her.
But this leaves only one option — Miscavige himself fronts up.
But this will never happen as no respectable media would ever agree to his conditions: he would have to provide the questions and there would be many subjects off limits. He could not possibly afford to respond to a real interview or a press conference as there are too many questions he cannot answer.
It probably comes as a shock to him, but he is not a big enough name to dictate terms of this sort of interview — he thinks he has the same status as the Pope, but outside of his mind, he is a nobody.
So, this option is pretty much out of the question.
A Shelly Miscavige appearance
I mocked him for not having had Shelly make an appearance. It would get media coverage and it might at least do something to put an end to the negative publicity about disappearing his wife.
It would be relatively easy to do this in a controlled environment, or for her to make a pre-recorded video statement.
But his problem is that this is a no-win:
a)  if it is totally controlled everyone will compare her to Patty Hearst speaking on behalf of the SLA or one of those POWs from the Vietnam War. It might blow up worse than silence.
b) if it were NOT totally controlled who knows what she might say – even if she was cooperative, she has been out of the loop for YEARS and would not know how to address questions. It would be too risky.
So, on balance this is probably not a viable option.
Tom Cruise
It leaves just one option and the one I consider most likely.  Bring in "Top Gun."
After all, he has been the focus of so much of the attention. Alex Gibney and Lawrence Wright began calling him out with Going Clear, challenging him to speak up about the abuses. Troublemaker ups the ante even further. His silence is becoming more and more an embarrassment to Miscavige and scientology (let alone to himself).
Tom Cruise prides himself on being "the best scientologist there is" and as such he has a "duty" to keep the press properly informed about scientology and to protect the "power" of scientology embodied by David Miscavige.
Just last week he made a public appearance at the annual IAS convention in the UK. He is apparently not distancing himself from the abuses or speaking out against them, he is doubling down on his infamous "it's a privilege to call yourself a scientologist" craziness and making a point of publicly supporting his BFF and best man, David Miscavige.
Unlike Miscavige, Cruise can bargain his name and its ability to sell viewing eyeballs, in exchange for control over the content of an interview. Witness the recent press junket for Mission Impossible. 
But to speak out about scientology at this point it would have to be VERY controlled. Cruise cannot afford to be asked about why he doesn't see Suri and the only time he does they are "PR" visits (she is an "SP" or at the least "PTS"). He would not know what to say if a reporter asked him "is it true you asked Leah Remini to invite JLo and Marc Anthony to your wedding" — or many of the other facts detailed in the book — because if he denies them he cannot be sure that JLo, Marc Anthony or even Katie will not respond and prove him a liar.  And if he confirms this is true, it gives credence to Leah's book. And oh, what if they asked him about Nazanin Boniadi being an "arranged marriage" and he lied about the facts of what happened? That would open a whole can of worms as I think she would then be within her rights to speak out in response — even if she did sign an NDA at the time… There are just too many booby-traps. It's why the incredible level of control over the media that was exerted for MI press.
But given all that, in my estimation it is not unrealistic that CAA or his publicist can find a willing media outlet who would take the "Tom Cruise exclusive responding to Leah Remini" if they agree to ask only certain, scripted questions and contract not to ask about anything else. This could even be a very prominent person who conducts the "interview" — a Barbara Walters or an Oprah Winfrey.
It's perhaps the ONLY play that Miscavige has. Use Cruise's celebrity to try and bail him out. People would tune in to see what he has to say and if he is going to make a fool of himself again. TV audiences tune in when they think they might witness some sort of freak show — look at the viewership of the Republican Presidential debates. Or Caitlyn Jenner's interview. It could be an appealing pitch.
And what would such a "response" piece look like?
You don't have to wonder. Just look at the scientology letters that are posted on media sites (most recently ABC News).
It would likely contain the following:
Dismiss the criticism of scientology as being based on bigotry and hatred and how it "all lies" and a few anecdotes of "this is not my experience."
Offer up some glowing testimonials about what a wonderful guy David Miscavige is, how kind, and brilliant and caring etc etc
Trash the sources — claim that Leah Remini is just "trying to remain relevant" and "trying to get rich off scientology because people are so interested in it" and a selection of the same old ad hominem attacks
Praise the wonders of scientology and how it "cured his dyslexia" and has helped him in his life
Explain that the real story is that scientology is expanding faster than ever under the brilliant leadership of Miscavige (with visuals of ideal orgs to "prove" it)
Add a little charm and some jokes at his own expense, flash a few grins and smiles and hey presto….
What he will NOT discuss are specifics about abuses in scientology. Or his marriages. Or relationship with his ex-wives. Or if he has ever witnessed Miscavige hitting anyone. Or if he has hit anyone. Or if he has been the beneficiary of limos, house designs, stereo set ups etc etc., anything about Nazanin, how much money he has given to scientology, where is Shelly, any of the details in Leah's book, anything in Going Clear and a whole lot more.
Don't be surprised to see an interview with him. I don't think he has any real choice. His silence is deafening. And he wants to be a "good scientologist."
If and when you seem him responding, analyze it against this posting. It may even have the trappings of being a "real" interview and be presented as something "unscripted" and "off-the-cuff." Unless the really important questions are asked you will know that it is totally controlled and completely scripted.  It will be the scientology party line lifted out of the Miscavige letters to the media dressed up as a "candid" conversation with Tom Cruise.
And whatever media runs it, if the tough questions are not there (and that doesn't mean "why is scientology controversial" or "what do you think about the negative publicity scientology has been receiving" bs questions) — know they agreed to be emasculated in order to "get the exclusive" and some ratings.
And remember. Not once have Leah Remini, Larry Wright, Alex Gibney, Paul Haggis, Marty Rathbun, me or anyone else that scientology tries to trash EVER sought to put ANY limitation on what we could be asked by the media.
Then ask yourself — who is telling the truth.
For new readers, here are links to some other recent blog posts: Scientology "Dead Agents" Itself,  Some Random Thoughts on Leah Remini and Scientology "responds" to Leah Remini.