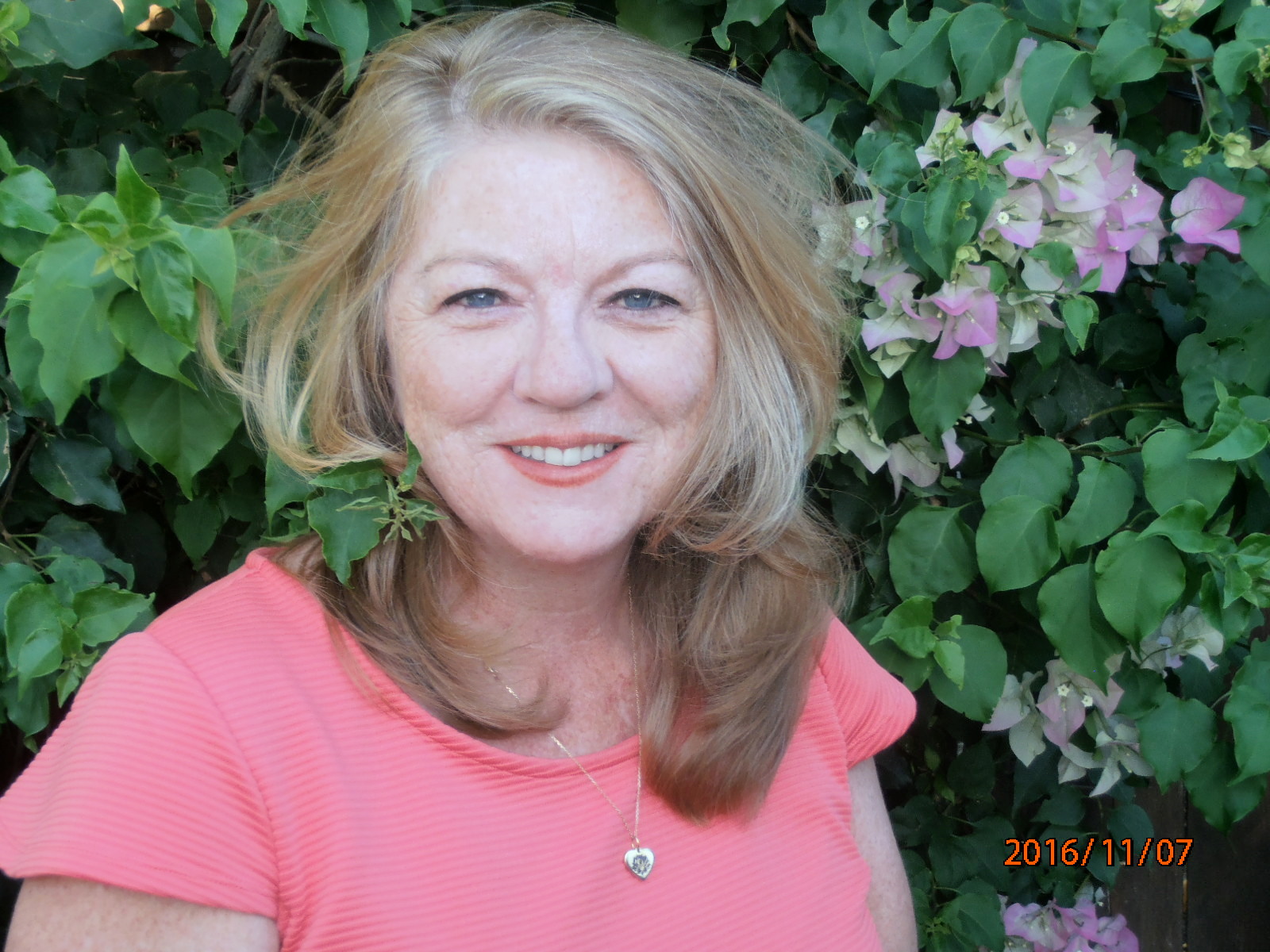 PART 3 – LRH MOVES TO THE US 1975 to end of 1976
One of the things that really surprised me while writing this part is everything happened in such a short amount of time. While living it, it seemed to take forever, but now being older…boy it all went so fast. It was just over a year.
I started writing quite prolifically to my mother once we moved to the US. I had more time due to the circumstances and I wrote all the way from 1975 until the middle of 1981. I have only recently been able to read these letters and the one underlying theme throughout, with every letter, was how much I desperately loved my family and missed them so much. All of these letters were "security checked" so there was no info about where I was (other than Florida), and no "secret" info about LRH, but I alluded to things and was therefore able to remember what was going on at that time. Here are a few quotes from the end of my letters. Reading these letters brought me to tears.
"If you can't buy a sewing machine for me, you can buy me some clothes or shoes, my shoes are getting scarce"
"Mom is there any possible way you could send me some goodies, pantyhose, undies, bras. I'm sort of running out of those"
"I luv you both so much, and miss you lots & lots & lots."
"Sorry I haven't written for so long. Yes, we are landbased and boy is it great, I mean it is 100x better than any other sea org house or org at all. We have a huge building with a swimming pool, gymnasium, about 300 bedrooms, ballrooms, huge lecture rooms. I mean it is so fantastic, I couldn't believe my eyes. I have a room with one other messenger, wall to wall carpeting, dressing table etc. etc.…."
"Anyway, I must sign off now, and go to bed as I am very tired and just got off watch. It is 0600 in the early morning. So goodnight. I love you lots and lots and miss you lots. It's going to be another year until I see you all. LOTS & LOTS of LOVE, Your Eldest Daughter, Lois"
"Well Mommy I must go now, and I love you very very very much, please write soon. Tons of Love, Lowie"
"Well, Mom I have chatted and chatted, but I feel like talking to you lots!! And I love you so much; I have no words to explain it. I feel so close to you, like never before and one day I would love to have you to myself for a day or two and we can talk, miss you tons and love you forever, my love forever, Lowie"
"Scot, Doranne and Louveigne – Hi my babies (my big babies) – I love and miss all of you so very much and I have a feeling that I may be able to visit you all soon and I can't wait!!! You are all growing up so fast!!"
"Thanks so much for the wonderful letter you sent me; it puts me on Cloud 30!!! It really makes me feel like I am with you and that neat stuff."
"Would you please send me your phone number, I really would like to call you someday, it would be so nice, as I really miss you Mommy. I just can't explain the amount of affinity for you."
DAYTONA BEACH 1975
I was not physically with LRH when he left the ship and arrived in Daytona Beach, Fla in 1975. I was already there and met up with him in Daytona. The plan was for the management staff, external communications etc. to be in New York which was called RONY – (Relay Office NY); ship crew to stay with the ship to wherever its destination was and then for all NON-US citizens and those under 16 years of age to go to Daytona. I was in 2 of those categories – underage and non-US – so ended up in Daytona Beach. Not all the messengers were in Daytona, some may have gone to Rony (Relay Office New York) and some with the ship.
The Neptune motel on Daytona Beach was taken over by us and that is where the Daytona crew lived and worked. LRH got an apartment close by. I remember being very excited to arrive in the US. I especially remember the great food (coming from the ship this was a HUGE deal) and for me, who had never seen TV, TV was amazing. I spent most of my time after standing watch, watching TV and especially cartoons…..I was so enthralled and had loved comic books as a kid, so seeing my comic characters come alive was amazing. Can you imagine that someone in 1975 had never seen cartoons on TV…..?
We were at the motel in secret, so we acted like we were tourists, there were no uniforms and for a certain amount of hours during the day, we would be at the pool or the beach and acting like tourists. I actually never again wore an SO uniform other than if I was sent on a Mission, in the years after this. I was with LRH almost all the time and he was in secret locations all of those years. Security was important as we were undercover.
The messengers again stood their normal watches of 6 hours and maybe 9 at times. Now we had fewer messengers so we did not have 3 on watch at once. When we were off watch we had to be "tourists" but also started to do typing for LRH, this was now the start of our typing and taking dictation from him. This would become important as a messenger as from this time forward we did not have a large amount of people to "run" messages to. I had never learnt how to type in my life, and to this day I type very fast with only a few fingers. Management was never again going to be with LRH it was always going to be far from wherever he was.
The apartment where LRH lived was quite a high building (10 stories) and he had magnificent views of the ocean from his apartment. I loved going there. He would also take daily walks on the beach and would walk right past the motel, yet the crew at the motel was not supposed to know he was so close by……but he would still walk past and I know people saw him. I think he was invigorated to be in the US so there was some excitement about him during this time period.
At one point while we were in Daytona a bunch of outer-Org staff were sent to the motel for "training", little did they know that LRH would be training them. These were the last lectures he ever gave and it was during this time that he noted that the TR's and Metering were not good and he started to overhaul things. I was involved whenever these training sessions went on and would help record them. He would get quite angry at times as the tech was not in. From what I remember this was to be the start of the training of Super Power which he had been working on, but due to the out-tech it ended up being an overhaul of the basics of auditing. As a result Super Power went on the back burner, but really went on the back burner until only recently.
CLEARWATER & DUNEDIN 1975-1976
LRH and his staff moved to Dunedin, the next town north of Clearwater (they had rented a few apartments) at the time the rest of the crew all moved to the Fort Harrison. One of the first things I remembering happening is that the GO had told LRH that everyone under 16 years of age had to be in school.  I was so upset by this because it meant I would no longer be able to stand watch and, I was terrified of going to a US school. I had not been in school for more than 2 years and therefore missed all that time and also our curriculum in South Africa was obviously different.
I spoke to LRH about this and asked him not to send me to school. I was going to turn 16 in under 6 months anyway so what was the point……he fully agreed with me, so I got out of having to go to school. The younger CMO staff which included some junior messengers did end up going to school. He told the GO that I was not going to go. I was so relieved.
Christmas 1975 would go down in SO history as the Out-2D Xmas Party – by December most of the crew from the Apollo were now all in one place and people had not seen each other for a few months. Now there were also other staff there, like outer-org students and some public. There was a huge party held in the FH.  I remember us messengers all getting ready to go to the party with our fashionable long dresses of the time. It was fun getting ready. We went over to the FH Ballroom and there was music and a lot of dancing and alcohol but it ended up that a lot of out-2D amongst many of the crew and some crew with outer org students and paying public. When LRH found out about this a day or two later there were a lot of people who were in big trouble. I cannot remember if the RPF started up again or if it was a while later, but a number of the SO crew were busted at all levels.
Other than standing watch in Dunedin, some of us also had LRH projects to do with the setting up of the Fort Harrison and at some point, from my letters, I started handling telexes.
Here are some quotes of my letters to my Mom about this era:
Dec 9th 1975
"Since we moved, Flag is really booming, we have 90 FCCI's (public) on auditing and about 100 outer org students. Also we just got 42 new recruits all in one day sooooo things are sure rolling."
"LRH let us buy a sewing machine (CMO) and it does all kinds of stitches it really is nice. So we are all sewing."
Dec. 26th, 1975
"LRH is looking fantastic and he really got some great Xmas presents. We spent 7 hours unwrapping them all."
"Cathy Rubio (eventually to be Rinder) has been ranting and raving as to how well both of you are doing at the Franchise, she is very happy with you, and I am proud and happy for you both because you're doing what you want to do and are doing it like real staff members."
Jan 31st, 1976
"Int stats are doing very well and LRH is very pleased. There are a lot of good missions, going to AF, some to the Folo and a few individual orgs."
Feb 2nd, 76
"It is 0527 in the morning and I have just finished handling a whole lot of telex admin. I am now in PT so I decided to write. LRH secured about 2 hours ago in a very good mood; he was in such a good mood this evening and was joking a lot."
Feb 17th, 1976
"Since we have been land based, the FSO has boomed and is "THE" org on the planet, they are making over ½ a million dollars a week!!. The Commodore is so proud of them. We have got about 150-200 paying public"
March 18th, 76
Today our first baby is going to be born on the Flag Landbase)!!! Everyone is so excited. The mother went into labor early this morning and should have it in a couple of hours. Peggy Eastman will be having hers in a few days. There are so many preggies, its really great."
One point I would like to make here and clear up any misunderstanding. LRH never advocated for abortions. As far as I know he never wrote any orders or Flag Orders regarding SO members having abortions. Only what he wrote in DMSMH. I know of 1 messenger on the ship who had to have an abortion and she made that decision herself, no-one sent her to ethics for handling on this or made her wrong. There were also some couples who left the ship because they decided to keep the baby. Maybe he wrote something before he died when I was not around.  If there had been such a "culture" we would not have had the baby boom when we arrived at Flag in the 70's……..however, I also do know that the cadet org set-up and the way children were treated at all the SO bases in later years, was also very wrong and a real disaster.
Things started to get really hairy in CW, with the local press figuring out who we were (we had a "shore story" when we moved to Clearwater that we were not the Church of Scientology). This was a huge disappointment for LRH. He really did want to settle down in one place (I don't mean settle to relax, I mean for him to have a stable place) and be able to operate without being found out that he was there. Plans were being made to renovate and set-up the Penthouse in the FH for him and Mary Sue. In addition to that there were other problems i.e. the Paulette Cooper situation. All I really knew about this is that she had written a book and was the "biggest SP in the world". Her name was bandied about a lot but I cannot remember the details and if I did, I did not understand them. This had obviously already started when we were on the ship.  The local press was now also becoming nosy. The pressure was on the GO. When I think about all of this, I am sure the GO were not happy with him coming to the US and settling here, I am pretty sure they would have been happier if he had stayed on the ship, but obviously what he wanted to do, he would do.
LRH had been in pretty good moods through Daytona and now Dunedin, but now all of sudden things were getting "hot" and something happened with a reporter finding out about whom we were.  There was an incident about a reporter knocking on a door or managing to get into the FH. Not sure of the details on this but this is when LRH decided to run off to DC (early 1976), with Kima and Mike Douglas, Jim Dincalci (Medical Officer) and eventually Gale Reisdorf Irwin. He had no messengers with him during this short period,though David and Claire Rossouw were handling telexes and mail for him at the DC Org but were not in the same location. Gale had been part of the Household Unit (and Kima's junior) and had to bring an air conditioner from Florida to DC (seems like one could have been bought in DC). Gail asked LRH while in D.C if she could be a messenger when they returned and he agreed. More about her in later chapters.
Soon after LRH left Dunedin and relocated to D.C. we continued on with our projects and also got involved with handling his telexes. LRH actually asked us messengers to write letters to him as he missed us. Below are two of the answers he sent to me. Please understand these are not SO#1 letters but actual letters typed by him, there were only 3 people with him and they certainly were not SO#1. These are personal letters. You may not understand most of what he is saying. But they are to a 15 year old.
April/May 1976 – In my letters to my Mom I talk about how I was holding the post of Personnel in the CMO Org (HCO), how I was quite good at this! I was in charge of recruitment & training of future messengers. Well, one of the people I recruited into the CMO in 1976 was a young guy named David Miscavige. He had joined the SO and was on the Flag EPF and was going to be on the TTC at Flag to become a trained auditor. He was already an auditor but the plan was for him to train further, if I remember correctly. He is the same age as me, in fact born the same month and year. He was extremely well qualified, correct age, already an auditor which was a huge plus as most messengers were not tech trained and had good character and "spunk". I remember meeting with him and his Dad, Ron Sr. in an office in the FH. I was waiting for them to come in, and had a large Styrofoam cup of coffee, which I put on the floor next to me. They came in and we sat down for the interview. Before I even started talking, Ron Sr. with a big smile on his face indicated to me that my very high heel was now in the cup of coffee….I was so embarrassed. It was just a funny anecdote that I remember. Dave was very excited of the possibility of working with LRH.
So David was routed onto the CMO EPF in Clearwater. I would not see him again until he eventually made it to La Quinta. Of course, there is way more to this story……..soon after this I disappeared from Fla….
BETA AND ASTRA
LRH thereafter moved to Culver City in LA from D.C. (this would now be called ASTRA). A few messengers were sent to be with him at Astra. It was a few apartments in a larger complex.  I was called to LA from Clewarwater and became part of BETA. Beta was a secret communication unit for LRH. Beta would receive and send telexes to LRH. This unit was manned with messengers: Janis Gillham, Jill Goodman, and me. We worked in the External Communications office of the US GO.  We were "undercover", no-one was supposed to know who or what we were. A small studio apartment was found for us across the road from the Manor and that is where we lived for maybe a month.  Janis and Jill were already there when I arrived. It was weird as none of us had ever lived on our own, ever.  I was now 16 and Janis and Jill were about 19/20.  We had been little girls when we went to the ship and now we had to live by ourselves and also cook our own food etc. One of the things which stuck in my mind is cooking dinner one night for the 3 of us and burning the steaks on the stove, there was smoke everywhere! I also remember getting the most extreme callouses on my feet due to the high heeled shoes I was wearing. It became very painful, so my handling for this was to take a blade and try and "shave" off the callouses.  All that got me was bloody feet and I battled to walk for about a week.   Our jobs were to code and send and receive telexes and mail for LRH. Jill was the one who mainly did the mail "drops", whereby she would meet one of the guys from Astra in a parking lot and swap mail packages. Janis and I mainly typed and coded telexes in the US GO Office.
Meanwhile, a communication center was set-up at Astra with Gary Reisdorf and Gerri Armstrong and Mike Douglas. Once they were up and running, Beta was disbanded as no longer needed. I was then sent to Astra joining the other messengers already with LRH. Janis and Jill returned to Clearwater where Janis later became the CO CMO CW.
At Astra we would stand our watches with LRH and also be involved with external comm. We typed and coded telexes. Our codes used an obscure dictionary (which both sides would have) and if the word you wished to use was the 30th word down and 5th word across on page 100 then that word became "100-30-5". The key to this coding system was to have a very uncommon dictionary in use on both ends. We only coded key words, but even so it was very time consuming and one could spend hours doing this and then typing the telexes. Same thing would be done with the receiving of telexes, decode and then type up for LRH. He was very active on management lines during this time.
One day (around July/Aug of 76) LRH decided he wanted to see "All The Presidents Men", with Robert Redford, Faye Dunaway and Dustin Hoffman. We got him into some sort of a disguise but the funny thing about his disguises was that he stood out as being a weirdo, with a funny long haired wig and fake mustache.  Anyway, we watched it at the Chinese Mann Theater in LA, right near a bunch of Scn buildings. He went incognito to not be recognized by Scientologists but he certainly did not look disguised. It was a bit nerve wracking for us who went with him, but he didn't seem fazed. I got very embarrassed during the love scene of Redford and Dunaway….sitting right next to LRH was like watching it next to your Grandfather.
During the Astra period I remember one incident quiet clearly. I was on watch by myself with LRH in his apartment. Kima Douglas had been out driving around, maybe shopping, and she rushed into his apt. in a state and crying because she had witnessed a very bad accident and she was traumatized. LRH had her recount the incident a number of times in a very casual way and then told her he was going to give her a touch assist. I asked if I should leave and he said no, it is fine that I stay. He started the touch assist but his command was:  "Look at My Finger" (with Kima's eyes being closed).  Up until that point, it had always been "Feel My Finger"……..I had thoughts going through my head, like what is going on here??  Once he was done, both Kima and I told him that we had never heard of that command; he momentarily had a confused look on his face (very brief) and then said Oh that is because you would give that command to an OT and the other one to someone who was not yet OT. We told him that no HCOB exists where it states that, so immediately he wrote the HCOB on this very thing.
LA QUINTA
The purchase of our La Quinta properties (in the desert near Palm Springs) were progressing and we were all looking forward to our new home as it was quite stifling in the few apartments we had in Culver City. I was one of the people who was sent ahead to help set-up the properties. The houses were:  Palms – to be crew eating and berthing; Olives – a beautiful house for more berthing, the CMO office and LRH External Comm, this house had a gorgeous pool with a palm tree in the middle and then LRH house – Rifle. There were also a few other buildings such as the Stables. My task was to help set-up Rifle for LRH. These properties were across the road from the La Quinta Golf Resort – they eventually bought our properties (except for Rifle which was privately owned). They expanded the resort and today it is a beautiful golfing location with all those houses still part of the property. I visited in recent years to look at our old houses.
LRH, and then a little while later Mary Su,e arrived to their new home and the next 2 months was one of the best times.  Things were quite mellow and LRH was involved in doing various projects: setting up pathways around the properties and getting date and citrus trees growing well. We were all so excited to be there. There were many rattlesnakes around and that was when he instituted that if any crew member could kill a rattlesnake they would make a bonus, which many did.
The messengers were given bicycles as well as the LRH Ext Comm people, so we could easily get from one house to the next. Due to the rattle snake situation, LRH ordered us to wear real high leather cowboy boots when we were going from one property to the next, that way if there was a snake and it tried to bite, the leather would protect us.
The LRH external Comm Unit was now well staffed and we no longer had to be involved with the coding/typing and sending/receiving of his telexes.
Towards the end of 76, in November — it was a morning — a GO guy, I think it was either Henning Heldt or Duke Snider, just arrived at LRH's house, which was highly unusual. I think he was the Guardian US.  All of a sudden him and Nikki Freeman (Mary Sue's Assistant) were in our messenger office (which adjoined LRH's) and they had to go in to see LRH immediately. We tried to stop them as no-one other than MSH or Kima could just walk into his office. They were in a panic. The GO guy went into the office. I was not present but once he left I went in with another messenger and LRH told us that Quentin was found dead in a car outside of Las Vegas. Possibility was suicide.  LRH was furious, swearing at Quentin that he had F.…ed things up and what had he (Quentin) done to him (LRH).  (Please note that LRH would hardly ever swear in front of us messengers and definitely did not say the F word in front of us, so that was also shocking to me. ) He was not sad and did not cry or have any of those emotions. It was one of the most terrible days for all of us. Quentin had been missing a week or two prior and no-one had known where he was. LRH then went to tell Mary Sue what had happened, no-one was in the room when he told her, but she just wailed and wailed and in fact the wailing lasted what seemed like days and weeks to me. It was so terribly sad and she was truly devastated. It was just one of those "big" things in your life that you will never forget. Quentin was such a lovely guy and I always liked him – and yes, he was obsessed with flying and planes.
Next up……1977 – A pivotal year when all hell breaks loose – FBI Raid; LRH leaves; Revolt In The Stars; and that little kid I recruited in CW arrives named David Miscavige; and I get married to Gary Reisdorf.